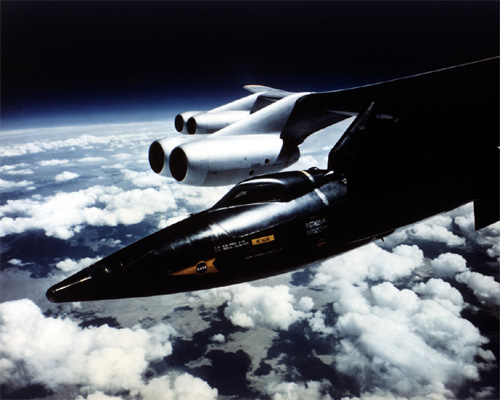 I credit a student in my first-year seminar, "The Space Race," for this. I'd mentioned the phrase as the way many modern films begin, right "in the middle of things," without so much as a credit-roll. This is a handy term for studying narratives, in books or films. Often we feel "dropped right in," which can add both confusion and excitement.
After class, my student prudently corrected my version, "in media res," which I see from time to time. Our metaphor is pure Latin, so the correct case for the second word is "medias." The OED lists many Latin phrases, such as in memoriam  or in nomine that we still use in certain formal, sacred, or academic settings. Bryan Garner's Modern American usage cautions us to check spellings, as in memoriam sometimes appears as "memorium." That's incorrect.
Here's a usage example. I was teaching Damian Chazelle's excellent film First Man, and a viewer's first encounter with Neil Armstrong, in medias res, is in the cockpit of an X-15 rocket plane about to blast into the upper atmosphere. Nothing boring about that! Note that I put the foreign phase we've borrowed into italics. I bow to the wisdom of the post at The Grammarist that does likewise.
Our pick this week might be considered just a phrase, not a metaphor, but considering how loosely I hear it employed by learned speakers, I'm going to side with its figurative usage, as in "There we were, in medias res, when he burst in and made things a shambles." That could mean the interloper burst in early on, came late, or simply appeared, unbidden. One might not be interrupted "in the middle" to employ our metaphor. Yes, a few of us still drop in a Latin phrase. I love Academia.
I can't resist working in old Metaphors of the Month, as I did with "shambles" just now. Send us more, and Words of the Week too, by e-mailing me (jessid -at- richmond -dot- edu) or leaving a comment below.
See all of our Metaphors of the Month here and Words of the Week here.
Image courtesy of NASA's Armstrong Flight Research Center. Neil Armstrong, incidentally, so respected Hugh L. Dryden, whose name had been on the facility, that he tried to keep NASA from renaming it. That says a lot about a very humble American hero who first stepped on the Moon.
Any time I can work an X-15 or any other rocket plane or spacecraft into a post about literary terms, I shall.