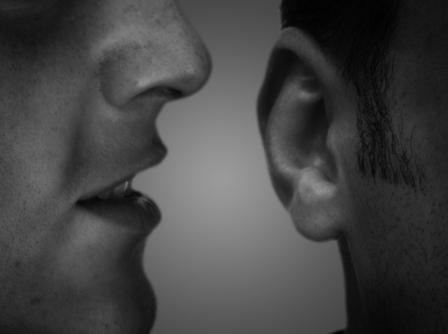 Several of my old college friends use phrases that appear ridiculous to outsiders. We call each other "dummy" or greet each other with the exclamation "Dit!" In reference to Beatnik culture, we say "that's beat" for run-down or beaten up, or "peeled" if someone or something is really "beat."  We've been known to call each other "peely-poo" when life gets rough.
We are using an idiolect, and I'm certain many of your families and friends employ one. The OED defines it, a fairly recent word, as the "linguistic system of one person, differing in some details from that of all other speakers of the same dialect or language."
That original definition does not fit the dialect or private language of a very small group of speakers, though the OED does include Ebonics as an example of "the various idioms, patois, argots, ideolects, and social dialects of black people," making our word something used by a particular community. Note the spelling difference in the example, one the OED calls a 20th-Century convention. We are well into the next century, so heed that change.
I'm guessing that the trade pidgin of the Solomons Islands would quality as an idiolect, as would the slang of many subcultures, as well as cryptolects such as thieves' cant that thrived in England until rather recently.
Some of these words escape into wider use, as with "rube" for an easily fooled person and a "mark" as someone to be targeted for a crime.
I hope this post helps you to consider the private or hidden language around you, words that you might otherwise take for granted.
As always, please send us words and metaphors useful in academic writing by e-mailing me (jessid -at- richmond -dot- edu) or leaving a comment below.
See all of our Metaphors of the Month here and Words of the Week here.
Creative-Commons Image "Whisper" by Jamine Gray at Flickr.