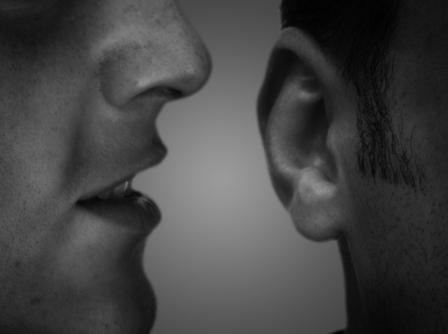 This septic tank needed a glass of Vera Lynn after a bit of rabbiting about the brass tacks of Jah Rule next year.
I've just used the most famous cryptolect, Cockney rhyming slang, to tell you that I'm a Yank who needed his martini after talking about the facts ahead for our school year.  You might, if you are a certain age, have guessed "brass tacks," but the other terms, I'm guessing, remained confusing. None so much as "rabbit" for "talk," since the mystery term is shortened from "rabbit and pork." There are so many invented languages, many of them merely collections of slang, that mark membership in a subculture. Some like Thieves' Cant have a long and rich history and crossed oceans: you might know what a "mark" is if you watched enough classic crime drama.
Such a secret language may be intended to conceal its meaning from outsiders (the "crypto" connoting secrecy); thieves don't want their marks to know that they are about to be conned. It appears ironic that crytpocurrency is as likely to be used by criminals as law-abiding citizens.
Speculative fiction is full of invented languages; I'm not thinking so much of the complete systems that J.R.R. Tolkien developed but rather the English dialect of a cult of asteroid-dwelling primitives called "The Scientific People" in Bester's The Stars My Destination or the post-nuclear English of Hoban's Riddley Walker. The new dialects have an internal logic and convey membership in the group.
We need not travel to the future or distant worlds to find cryptolects. If your own family has terms that convey an entire story but that remain inaccessible to outsiders, you use a cryptolect.  My father refused to teach his children Arabic, save for certain words and terms he wanted to use in various settings, so he could convey a message, secretly, around anyone not in our extended family.
Despite an ancient history and promising future, the word of the week is itself a newcomer. The OED gives earliest recorded uses from the 1980s.
As always, please send us words and metaphors useful in academic writing by e-mailing me (jessid -at- richmond -dot- edu) or leaving a comment below.
See all of our Metaphors of the Month here and Words of the Week here.
Creative-Commons Image "Whisper" by Jamine Gray at Flickr.