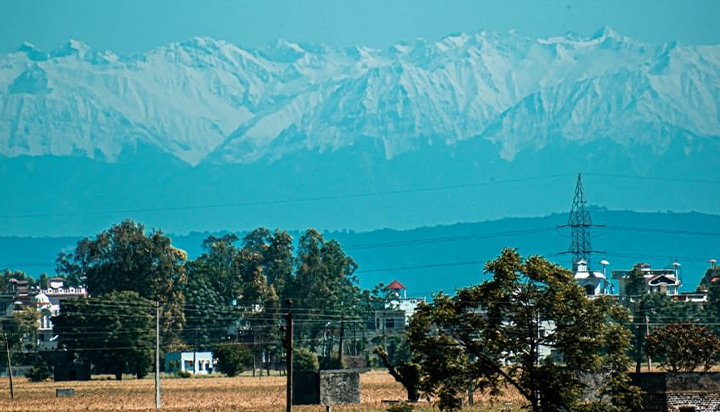 Professor Joe Hoyle gave me a word that helps out in my ceaseless war against the word "super," that boring and overused adjective that I consider lazy in speech, unacceptable in writing.
We have experienced an unprecedented health crisis, at least in our lifetimes; no one living can recall the 1918-19 Spanish Flu. So in many media reports, from unemployment claims to clear air over Indian cities (pictured) to empty New York streets, we see the adjective "unprecedented" appear. To say that "Indians enjoyed unprecedented views of the Himalayas" is not, however, correct unless a person were under a certain age. Residents of Indian cities are, however, experiencing cleaner air and distant views, the best in 30  years.
That's not the same as "unprecedented." "Unprecedented in his lifetime" might qualify matters.
Our word means without precedent.
Where does it come from? To my ear at least, it sounds modern. I would, however, be wrong. The OED provides a first recorded usage of 1641. The word precedent, itself, is Latinate and thus, with ancient roots.
Be careful, as with any "super useful" word, not to overuse our word of the week. Soon, its currency will reach unprecedented levels. Reach deeper into the dictionary for words such as "extraordinary," "novel" (the virus is called a novel coronavirus, since it's a never-before-encountered form), "unique," "unparalleled," or other exact or near synonyms.
Please send us words and metaphors useful in academic writing by e-mailing me (jessid -at- richmond -dot- edu) or leaving a comment below.
See all of our Metaphors of the Month here and Words of the Week here.