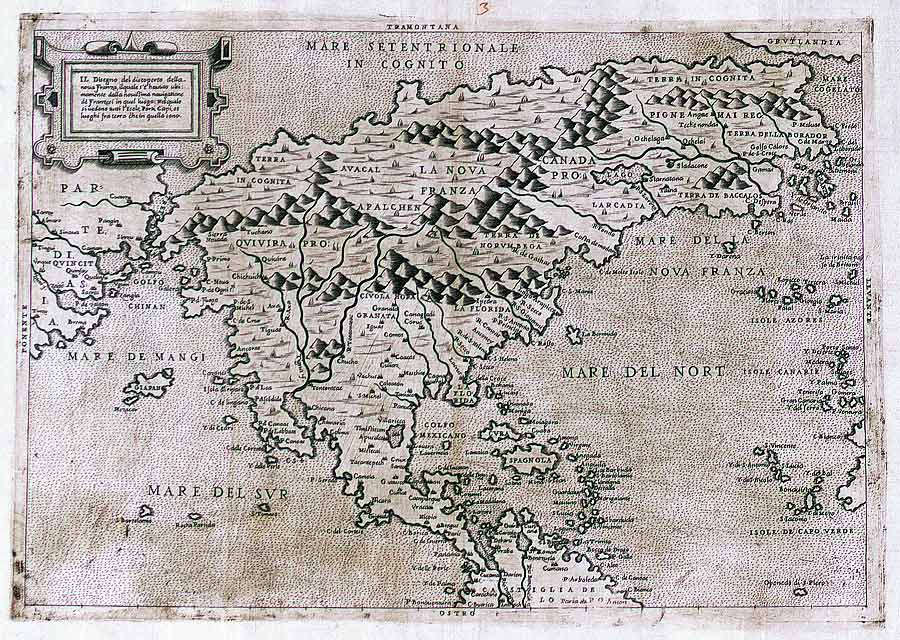 I've long thought of terra incognita, a clear borrowing from Latin, in terms of those Medieval maps with sea monsters and mysterious unexplored places.
Now, in this cruel April, well, we are in an unknown land.  We have never, in our lifetimes, experienced such a crisis. Those who could recall the Spanish Influenza pandemic of 1918-19 are long, long gone. Uncertainly reigns, and it leads to not irrational reactions, but a sort of pre-human behavior based upon fear. In 1929, one factor driving the Stock Market into its nosedive was simply lacking information, based on the lag of a key technology: the stock ticker used in exchanges.
But what is it as metaphor? When did the term become popular?
The OED entry dates our term to the early 17th Century, while Wikipedia, the source of our image above, posits an earlier usage by Ptolemy in the Second Century. There's the term for an unknown sea, mare incognito, that was new to me, while the term "going incognito" still enjoys widespread use.
The Age of Exploration added to our maps. You'd have to go to the bottom of the ocean or to the surface of another world, today, to find terra incognita. As a metaphor, however, it still rings true for times, like today, when we find ourselves in unknown lands.  We are "off the charts," a cousin of our metaphor, or in Shakespeare's "undiscovered country." That last is a very dark example, if you know Hamlet. Let's not go there. We should find hope now where we can.
We map genomes today, as well as the surfaces of strange worlds. That should give us hope. That's mine, as we traverse this April's terra incognita. Good luck and good health to you and yours.
Please send us words and metaphors useful in academic writing by e-mailing me (jessid -at- richmond -dot- edu) or leaving a comment below.
See all of our Metaphors of the Month here and Words of the Week here.