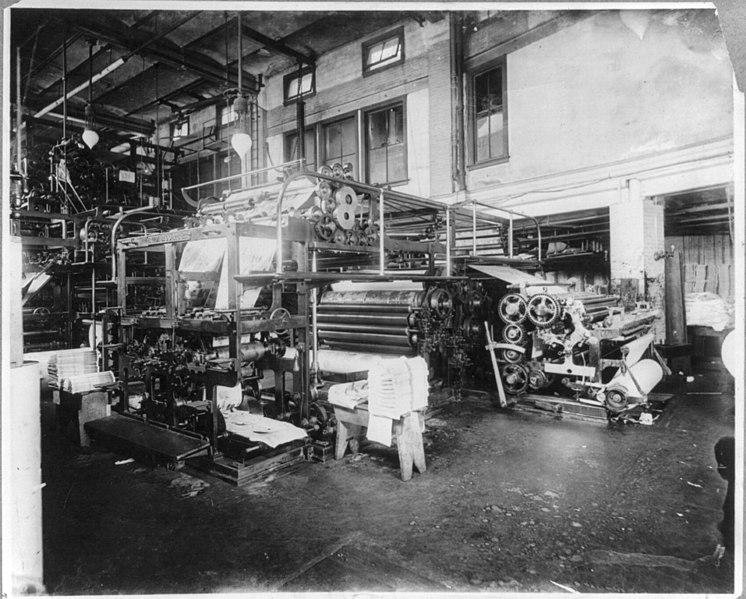 Ever wondered why we say "The Press" today, when so much news is not printed? It's an example of synecdoche. Lee Chaharyn, of UR's Collegiate Licensing & Special Projects, nominated this excellent word. Though not part of my everyday parlance, it serves a wonderful purpose. I hope to use it; no other word quite fits its meaning.
The word reared its head not long ago. In what may soon be forgotten amid a tumult of worse news, a media event involving a Sharpie marker provided a synecdoche for how the Executive Branch of government conducts business.
Whatever you thought of that news item, it did bring a worthy word back onto stage. A 15th Century loan-word from Latin, as the OED puts it, synecdoche occurs when a "more inclusive term is used for a less inclusive one or vice versa." Only examples suffice here:
Our family represents the nation. (For good or ill)
We need more boots on the ground. (Boots stands in for more people in that place)
We broke bread together. (I do hope you ate other things).
Society is to blame! (All of them? In a Monty Python skit, after a murderer pleads this, a detective replies "Agreed. We'll be charging them too.")
In academic writing, it's wise to avoid some examples like the last. They can lead a novice writer into sweeping generalizations such as "Society supports stronger protection for minors." I find it hard to believe that 300-million-plus Americans could agree to anything, in 2019. So qualify that claim or be ready to pile on credible evidence.
There are few alternatives to our Word of the Week. It's not quite accurate to use "microcosm" as a synonym for synecdoche, since a microcosm works only one way, showing how something  particular can represent something general, as in "the convicted teacher's constant drinking served as a microcosm for all the problems at the dysfunctional school." One cannot reverse "microcosm" as one can for synecdoche, without employing the less-common "macrocosm."
We might fall back on "symbolize" to represent how a part can indicate something about a whole, but reversing it, so "the gridlock in Congress symbolized the troubles in the Smith family" makes no sense. Mr. Smith may have gone to Washington, but. . .
"Embody" might bridge the gap, as in "the gridlock in Congress embodied so many smaller problems," yet that use of "embody" bothers me. I'd prefer precision or a different synecdoche.
Please send us words and metaphors useful in academic writing by e-mailing me (jessid -at- richmond -dot- edu) or leaving a comment below.
See all of our Metaphors of the Month here and Words of the Week here.
Image of printing press courtesy of Wikipedia Commons.