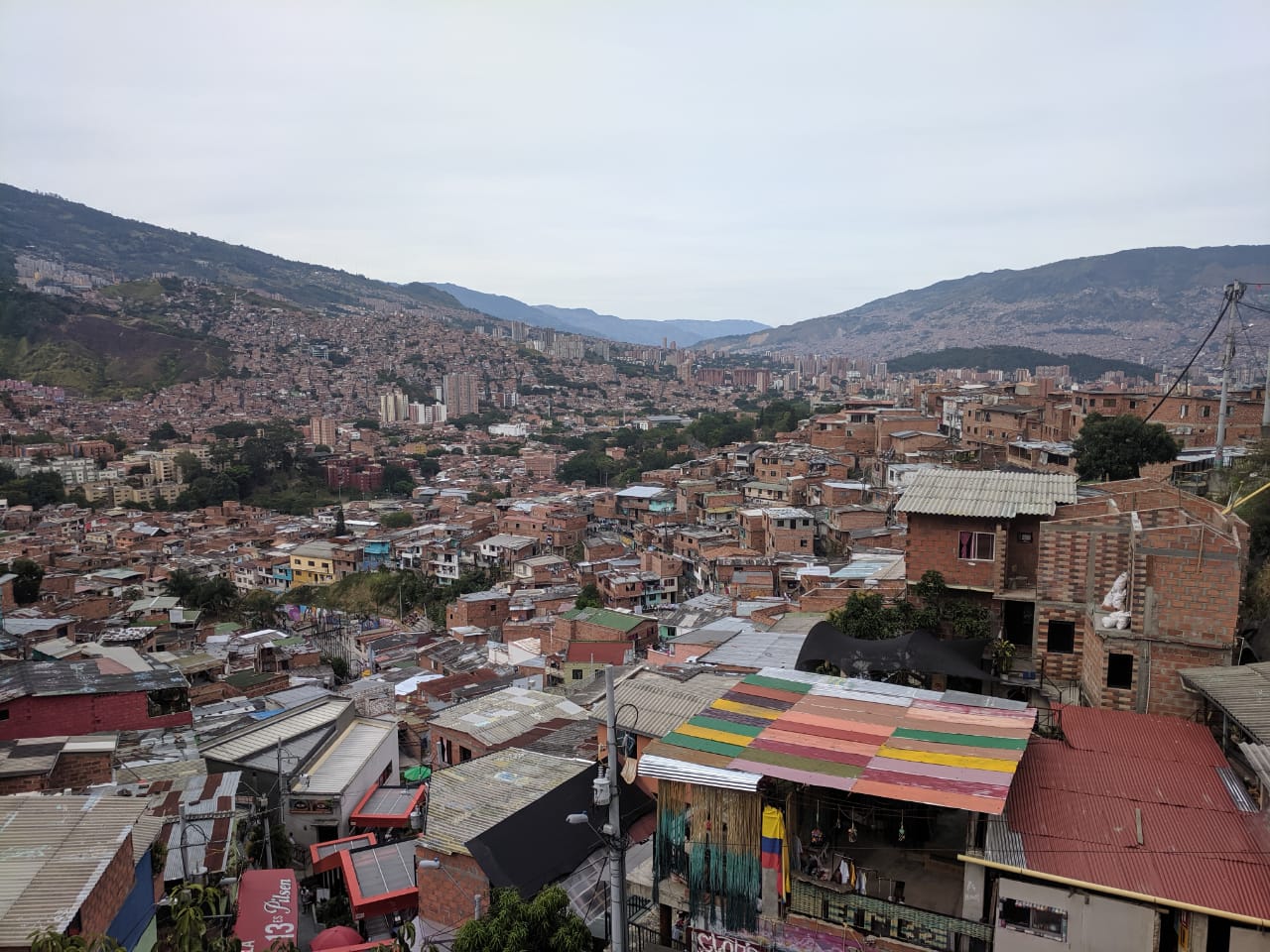 Image and story by Meghann Lewis
My work as a Writing Consultant gave me the confidence to enter the world of teaching beyond the University of Richmond. In fact, "Writing Consultant" was the position that I listed first while applying for teaching jobs over this summer.
After a fairly lengthy application process (finding jobs in South America while still living in the States is no easy task!), I landed a job at a small English-teaching company in Medellín, Colombia, where I will work part-time as I complete a 10-month research internship in the field of public health. I'm three weeks into my new job, and I have already applied so many tactics that I used every week in Boatwright 180.
Many of my students here are just beginning to learn English, so both their speaking and writing contain quite a few errors. Although it is tempting to overcorrect these students, I make myself think back to Dr. Essid's mantra "the Writing Center is not a fix-it shop!" I know that "fixing" each and every small spoken mistake of an A1 or A2 English language-learner doesn't do much good.
Rather, I single out repeated errors as a means of creating teaching points that will really stick with the student—that way, they can build upon their new language skills with each lesson. Additionally, working in the Writing Center with international and study abroad students (many of whom spoke Spanish as their first language) helped me build communication skills that I use with my Colombian students.
Even though we don't speak the same first language, we are able to have productive lessons, relate to one another, and have a good time. I am grateful for the skills that I gained from working at the University of Richmond Writing Center; I truly will carry them forward and continue to develop them wherever my teaching jobs take me!