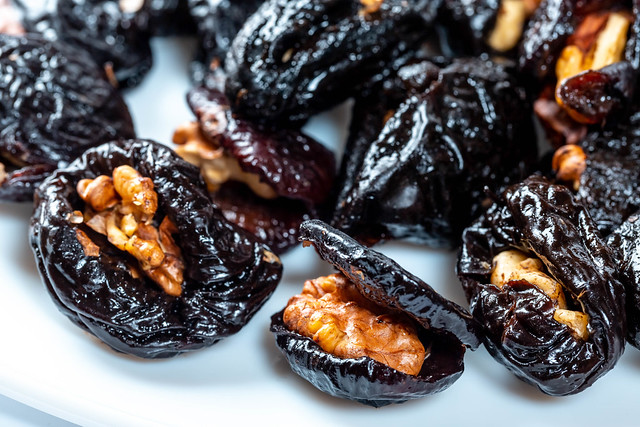 Dr. Tom Bonfiglio, as upset over the current Administration's use of the term "Tender-Age Shelter" for a children's prison housing undocumented minors in substandard and even cruel conditions, suggested I talk a bit about euphemisms.
I hope the post is not too dark, but these are dark times. Perhaps we'll be careful in our use of euphemism once we think more about them.
H.W. Fowler's Modern English Usage claims that euphemisms were employed in just the thuggish way Tom suggests a century ago, "as a protective device for governments and as a token of a new approach to psychological and sociological problems." If Tom's example is particularly Orwellian in its attempt to put a happy face on a brutal policy, it is nothing new. The OED notes that the word "euphemism" itself dates to the 17th Century, whenever one wanted to use a pleasant-sounding term in place of a harsher one. In a famous 20th Century military example, "Shell Shock" became "Battle Fatigue" became "Post-Traumatic Stress Disorder." All describe a terrible condition many veterans face, but note how increasingly anodyne the terminology became. That first cousin to our week's word, anodyne , appeared in an earlier post. You'll want to read more about that synonym before you begin honing your euphemisms in writing.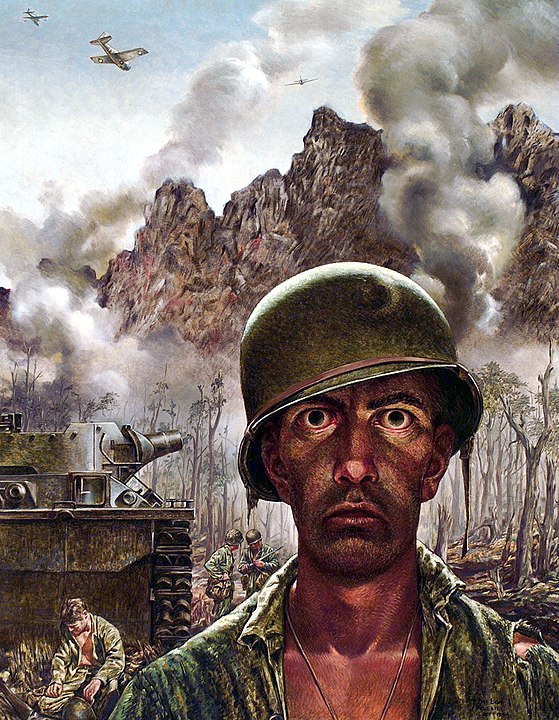 By the way, "The Thousand-Yard Stare" is a metaphor for the effects of combat. It's a euphemism in a way, but not an anodyne one, once you know what it means. I first encountered it in this rightly famous painting, "The 2000 Yard Stare," by Tom Lea.
Euphemisms are not always used to cover the truth for sinister ends, though certainly history abounds with examples. We call "Undertakers" "Funeral Directors," or a disease a "condition" to avoid offense or unpleasant emotions.  Some euphemisms can be silly, as with "powder room" for toilet or restroom, or pointless, as in "conveniences" for those same spaces. Others provide smart marketing; "prunes" became "dried plums." Yes, I'd rather consume the latter!
Some euphemisms put a metaphor in place of a single word, as in "The Sun Belt" for "The South." Yes, it is sunny here now, with severe storms about to strike. But a euphemism leaves that unpleasantness out.
I stand with Fowler's Modern English Usage on generally avoiding euphemism when it leads, as it did in Victorian England to pregnant women being "in an interesting condition."  Bryan A. Garner's excellent Modern American Usage gives us a litmus test for when to use a euphemism, "[i]f plain talk is going to provoke unnecessary controversy." He shows this clearly when he discusses why we should not say "illegitimate children" today. The test of a good euphemism is that it does not sound "roundabout or clumsy." As Garner goes on to say, however, euphemisms "leave a linguistic garbage-heap in their wake" once they outlive their age. For instance, I find the many genteel euphemisms in Herman Melville's South-Seas narrative Typee maddening. The story is excellent, but the writing lacks the power of his later work, such as Moby Dick or Billy Budd. Of course, Melville's more direct later works did not find a Victorian audience. He paid for abandoning euphemism, though it gained him fame in our time.
I commend Garner's book to all of you! And for attorneys and law students out there, I found Wydick's excellent Plain English for Lawyers silent on euphemisms. Wydick does recommend using concrete words when possible. I suppose one must be blunt at times in a courtroom.
As Summer drifts along here, on a sea of humidity, please nominate a word or metaphor useful in academic writing by e-mailing me (jessid -at- richmond -dot- edu) or leaving a comment below.
See all of our Metaphors of the Month here and Words of the Week here.
Image of prunes dried plums stuffed with walnuts from Marco Verch at Flickr.