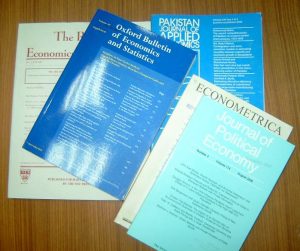 "Referee" sounds simple enough to sports fans, but in academic parlance the term has much the same meaning. The OED shows us the common link: many circumstances where a neutral judge or arbiter or official must make a decision.
When one submits work to a refereed (or peer-reviewed) journal, the arbiters are not just the editors of the journal, but a panel of informed professionals in the field. I found the University of Texas Libraries as well as my own campus library offer fine guides on this.
The verb "referee" is quite similar.
Please nominate a word or metaphor useful in academic writing by e-mailing me (jessid -at- richmond -dot- edu) or leaving a comment below.
See all of our Words of the Week here.
Image courtesy of Wikipedia Commons.