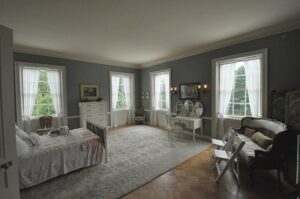 Do any fiction writers employ sentences like this today?
"Her glance, making a swift circuit of the room, dwelt for an appreciable instant on the intimate propinquity of an armchair and sofa-corner; then she turned her back to the door."
Perhaps, if we have the attention-spans to find them.
The example comes form Edith Wharton's The Reef, a novel I'd never studied in Graduate School, where I first encountered her fiction.  "Intimate propinquity," along with formal, multi-syllabic terms like "importune" and "discomfit" mark her voice. Wharton was a creature of what scholars call "Old New York," specifically its gentry. Words such as those I associate with her no longer trip off the tongues of anyone I know, yet they merit study, still.
In short, our word means nearness, be it physical or temporal. As I worked my way into a plot simultaneously predictable and tumultuous (another Wharton word!), I kept returning to this week's word. I hung on how precisely it revealed the scene of a pivotal conversation between former lovers whose secret always stands of the verge of being revealed.
I am not sure when my reading tastes veered from fiction to history, but it happened gradually. An exception for me remains writers like Wharton, who possessed a towering ability to get into the heads of people of her time, illustrating in detail their moral beliefs, fears, prejudices, and dreams. I consider her books time-travel devices of a sort her contemporary H.G. Wells could not have imagined, with his Steampunk contraption and the resultant Morlocks and Eloi. I love that tale, too.
Right. This is not a blog post about favorite authors but their words.
Yet one cannot be separated from the other. Wharton's words educated me. I tell my students that they will never grow a vocabulary without reading writers from different eras and perspectives.
Besides, I find it fun to eavesdrop on people from the Edwardian Era. When we read such talented writers, we feel the propinquity of their time, and the people of the fiction spring to life again, well dressed actors staging for us a play that ended a long, long time ago.
Happy reading. Summer may be ending on campus, but reading never ends.
Do you have a word or metaphor you've met in your reading? Send them to me by e-mail (jessid -at- richmond -dot- edu) or leaving a comment below.
See all of our Metaphors of the Month here and Words of the Week here.
Apologies to Wharton for a Creative-Commons peek into her bedroom at The Mount, from Wikipedia. How importunate we moderns are!