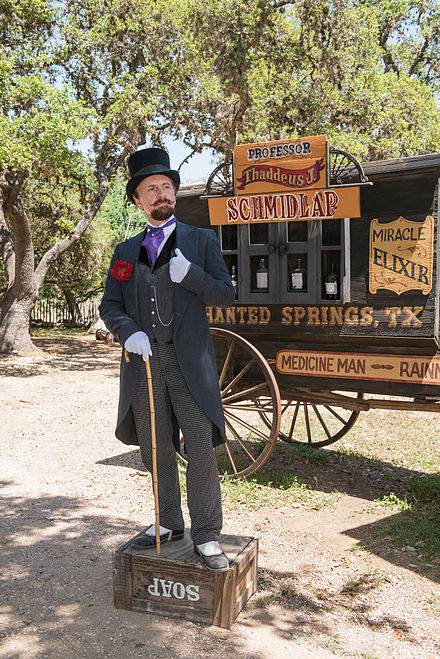 My 6th-Grade teacher, Miss Gilmore, had a wonderfully deep Southern accent. At times, all too frequently, we said stupid things and instead of getting angry, she'd reply "oh, malarkey!"  She probably would have spelled it "malarky," Something I also see in print.
That's how I learned this word, once common and hard to find today. Malarkey, however, has never vanished. It's humbug. It's nonsense. It's misleading. It's ridiculous. It may not be illegal or dangerous, but it rises to the level of silliness, at least. Earlier I considered mountebanks and their con-games. These fellows are masters of malarkey. I like my image from that post so much that I'm going to use it again.
There is no malarkey involved in the mysterious origin of our word. The author of the OED entry simply does not know. The word did cross the Atlantic to the New World. There's an Irish surname close to our word, but that origin is probably malarkey.
Is malarkey endangered? Not the thing itself: it's everywhere. But the word has fallen to 3 of 8 on the OED usage scale, making it one of those words "not commonly found in general text types like novels and newspapers, but at the same they are not overly opaque or obscure."
Time to bring the word back. We need more words without four letters for the everyday, trivial nonsense we encounter. For instance: "Your call is important to us."
Malarkey!
Send us words and metaphors to feature here. See all of our Metaphors of the Month here and Words of the Week here.
Image of "Professor Thaddeus Schmidlap, resident snake-oil salesman at the Enchanted Springs Ranch and Old West theme park" courtesy of Wikipedia, via the Library of Congress.