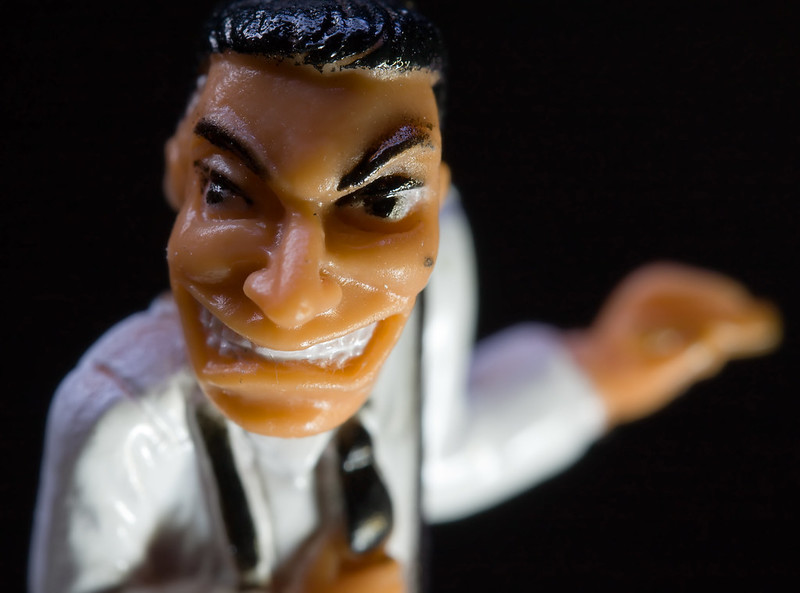 Business-School Professor and wordsmith  Joe Hoyle asked about this term, a timely one since it got bandied about during the Senate's recent impeachment trial. It dates back to the 16th Century and has a nice origin, compounding "petty" with the word "fogger," a forgotten term that may refer to "the surname of a family of wealthy mercantile bankers and venture capitalists from Augsburg, Germany."
A "fogger," according to that same entry, came to mean a "a low-ranking lawyer who abuses the law" but that usage petered out in the 19th Century. The term has a more modern synonym, shyster, that is with us still, in deed and word.
For our word it seems redundant to add "petty," for small,  but it accomplishes two things. First, as my students learn in the bestselling writing text, They Say / I Say: Moves that Matter in Academic Writing, it's acceptable practice, as the authors put it, to repeat oneself "with a difference." Adding "petty" emphasizes how petty that fogger really can be.
Less seriously, the compounding gives us the ability to engage in some wonderfully Southern-sounding alliterative curses, such as "You, sir, are no more than a pusillanimous and picayune pettifogger plundering the public purse!"
How did I do? The word "pettifogger" had legs enough to breed what are called "back formations" in our language: the verb "pettifog" and gerund "pettifogging." I guess dubious legal practices for small coin never go out of style.
Perchance pettifoggery promotes puerile punditry? Okay, I'll stop. At least until next week.
Please send us words and metaphors useful in academic writing by e-mailing me (jessid -at- richmond -dot- edu) or leaving a comment below.
See all of our Metaphors of the Month here and Words of the Week here.
Sleazy lawyer image, "Reptilian" courtesy of Jeremy Sternberg.