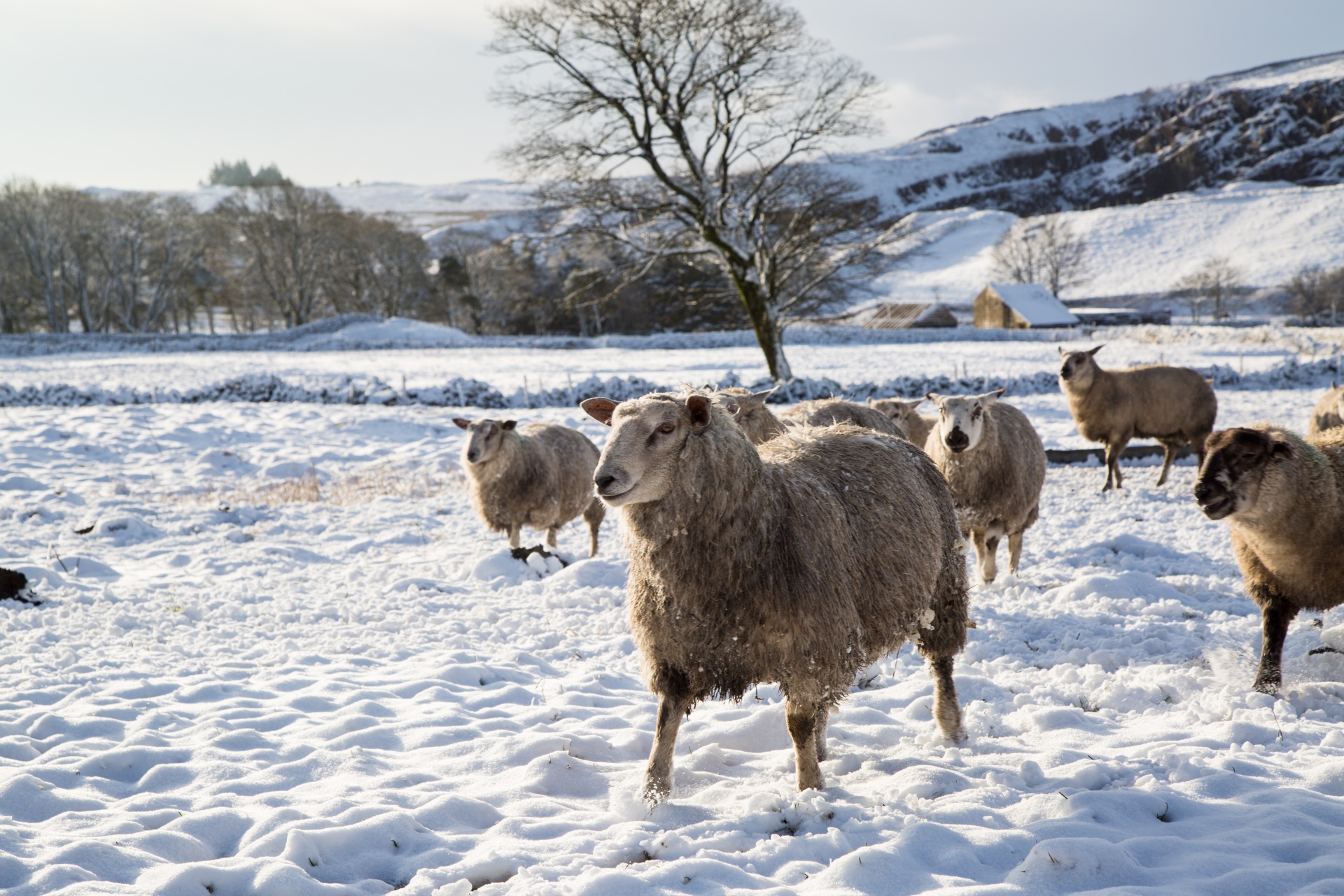 Robyn Bradshaw with UR Catering suggested this timely word. I heard it employed in reference to our recent Virginia election. A quick Google search of "2019 Virginia election bellwether" reveals that the term has become overused to the point of cliche by journalists. Though bellwether is a metaphor, I'm not going to post this as one; the original term has been so lost from our daily experience that the word seems a linguistic oddball (a word worth its own post).
But what, anyhow, is a bellwether? Literally, it's the leader of a flock of sheep, the one with the bell. That dates to at least the 15th Century, but it's not very kind to my native state. Neither is the definition of "wether": a castrated male sheep.
Ouch. So let's get figurative here. The OED records the earliest metaphorical use also in the 15th Century, simply as a leader. In those uses, the bellwether was a person, not an event. I cannot recall, in US usage, that nuance. Today we mostly use the term in relation to elections, sometimes stocks, though an entry at The Grammarist provides a few other fine examples from American English. However one employs the term, it generally means an indicator or predictor of something likely to happen more broadly, later.
Watch your spelling on this one. I have long misspelled it "bellweather."
Please send us words and metaphors useful in academic writing by e-mailing me (jessid -at- richmond -dot- edu) or leaving a comment below.
See all of our Metaphors of the Month here and Words of the Week here.
"Sheep in Snow" courtesy of publicdomainpictures.net