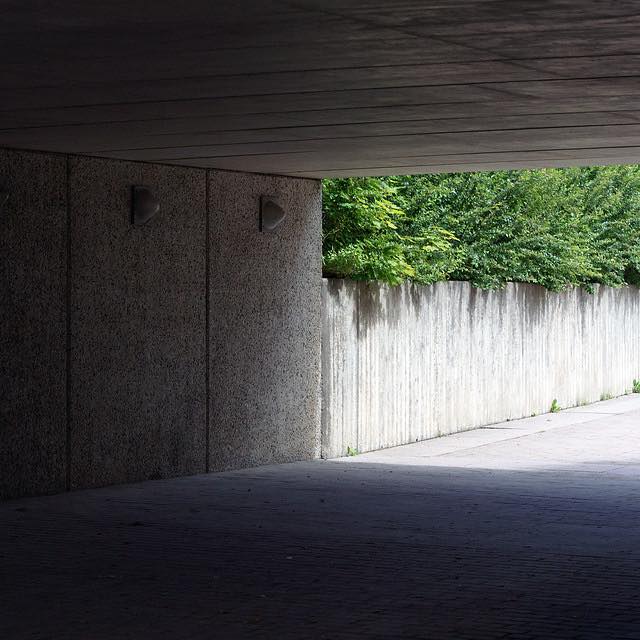 This word troubled me in graduate school, during the darkest part of what I now call "The Theory Wars" in English. This was a time when ideas about how to teach literature changed rapidly, and many a student became a pawn sacrificed in a game with small global stakes. A graduate student's worth could be measured by the obscure terms bandied about. Academic gadfly Stanley Fish, on a visit to a seminar at Indiana University, asked one notably obtuse peer of mine "son, could you please use a verb?"
Enter, not a verb but the adjective liminal. Thirty years ago to my unschooled ear, it sounded like a term for lighting. There is more to it; like palimpsest, a word featured here a while back, our current pick bubbles with energy when used well (which, sadly, appears to be a rare occurrence).  The term concerns thresholds, as the OED makes plain, and it is a youngblood of a word, first occurring in the late 19th Century. In scientific parlance, it may refer to the "lowest amount necessary to produce a particular effect."
We might think of "limit" in the same sense, but the OED shows us that that the words do not share an etymology. When thinking about it, a limit ends something. A liminal amount or space serves as a transition.
In my field, that idea of transition takes center stage. Consider this usage by Daniel Mahala that I stumbled upon in my research, "Moreover, writing centers are themselves, as Bonnie Sunstein has amply illustrated, 'liminal spaces' where a kind of 'in-betweenness' holds sway" (9). Mahala means that centers, as support services and as academic units, have a foot in the worlds of scholarship and service. We naturally cross and, in fact, are thresholds.
Other uses in the Humanities often concern themselves with "indeterminacy, ambiguity, hybridity, potential for subversion and change" (Border Poetics). Thus we see how what was and probably still is called "high theory" adopted a word that might otherwise simply mean a boundary.
As we enter that liminal time between summer and the start of the semester, please nominate a word or metaphor useful in academic writing by e-mailing me (jessid -at- richmond -dot- edu) or leaving a comment below.
See all of our Metaphors of the Month here and Words of the Week here.
"Threshold" courtesy of M Möller on Flickr.
Works Cited:
Border Poetics. "Liminality." http://borderpoetics.wikidot.com/liminality
Mahala, Daniel. "Writing Centers in the Managed University." The Writing Center Journal, vol. 27, no. 2, 2007, pp. 3–17. JSTOR, www.jstor.org/stable/43442269