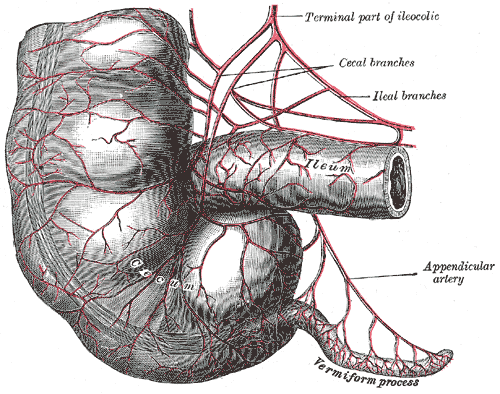 Dr. Joe Hoyle in our Business School came to the rescue again today, with a word that I associate with "tail," for some bizarre neuron-event that burned the image into my head, perhaps when reading Philip K. Dick's science fiction or during a daydreaming session in a high-school Biology class. Yes, we humans have the last remnant of a tail at the tips of our spines. That final bone is our coccyx.
The OED, as usual, gives more nuance here; something vestigial is not merely a remnant but one that survives in "degenerate, atrophied, or imperfect condition or form."  That string of adjectives says it all. If some island were the last vestige of a sunken continent, then it becomes vestigial. Though of Latin origin, the usage proves recent; the OED does not date our word before the mid-19th Century.
Our bodies are full of vestigial organs and other features, no longer needed as humans evolved: the appendix, our wisdom teeth, and more as detailed in this piece about vestigiality.
Writers beware of one issue: some Google searches for synonyms turned up "immature" or "unformed." The latter might work, for something like the coccyx. But the former word implies that the subject might mature one day. Though not all eggs become chicks and chickens, neither egg nor chick is a vestigial chicken. An eggshell, however, is the last vestige of an egg.
Please nominate a word or metaphor useful in academic writing by e-mailing me (jessid -at- richmond -dot- edu) or leaving a comment below.
See all of our Metaphors of the Month here and Words of the Week here.