Whether we're talking about the intimate triviality of personal "twitters," the foamy rants of a racist blog, or insightful analysis by an average citizen, we are hearing more and more about social networking tools and the ways they are deployed – whether we use them or not. Far from being effaced by web-based networking, face-to-face often conversation seems to be inspired by these new tools as we explore them. Yes, we are spending more time communicating online, but we are also seem to be discussing these tools in more regular face-to-face conversations: why we avoid them or how we use them,  and what we learn from them in terms of information as well as technical skill.
Though the blowhards and the blather often fill the sensational spotlight, a close reader can find many thoughtful and worthwhile blogs, videos and other work but the going is thick and critical judgment must be sharp. In spite of the blowhard blather, there can be no doubt about the importance of these new media of writing. Politically, the "blogosphere" is a significant source of public discourse, opinion and information sharing – sometimes with serious consequences. A recent example of this occurred with a Richmond graduate named Adnan Hajizada who has been beaten and jailed for making a humorous political commentary video. His incarceration demonstrates the threat these new tools represent to repressive power – especially when deployed with humor, the terror of tyrants.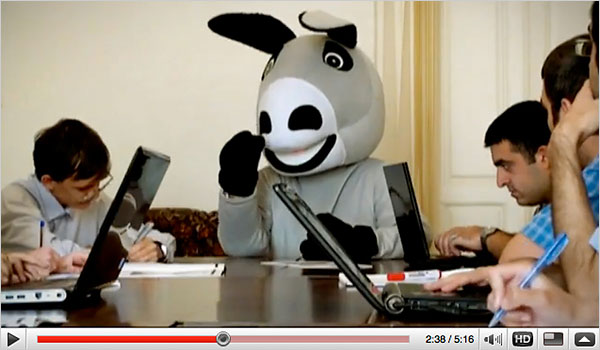 Type Adnan's name into the Technorati Search for blogs and it comes up with 18 hits in at least a dozen languages. These blogs and the other new social networking tools we are using will play a central role in his release, and will begin to redefine power relationships around the world as users continue to connect, share, coordinate, plan and act with far greater rapidity and accuracy than ever before.
It might even be argued that to have a significant voice in this rapidly expanding, more democratic realm of exchange, a growing mastery of traditional alphabetic literacy will remain a necessity but it will need to be enhanced with courage, an openness to media experimentation, fresh thinking and close attention to what is unfolding around and within us. They won't take us to utopia, but the nexus of these networks can be a powerful tool to bring us to a more humane and sustainable future.
The social networking tools of Web 2.0 are bedeviled with blather and other nonsense,  but not all blather is predictable.