I just got back from a workshop at Case Western Reserve University on various large-angular-scale puzzles in observations of the cosmic microwave background radiation.  I wrote a bit about one aspect of this topic a while ago.  Maybe I'll write some more about the science soon.  For now, though, here are some pictures from a behind-the-scenes tour of the Cleveland Museum of Natural History arranged for us by the workshop organizers.
Once the tour guides found out we were astrophysicists, they kept trying to tell us we should see the museum's telescope and planetarium.  But we've all seen a telescope or two in our day.  I'd much rather see dinosaur bones.
The tour lived up to its billing as "behind the scenes": we didn't actually look at any of the exhibits on display to the public.  We started in a huge refrigerated room housing all of the mounted animals that they don't have room to display.  These pictures don't give a good sense of the scale of the place, unfortunately: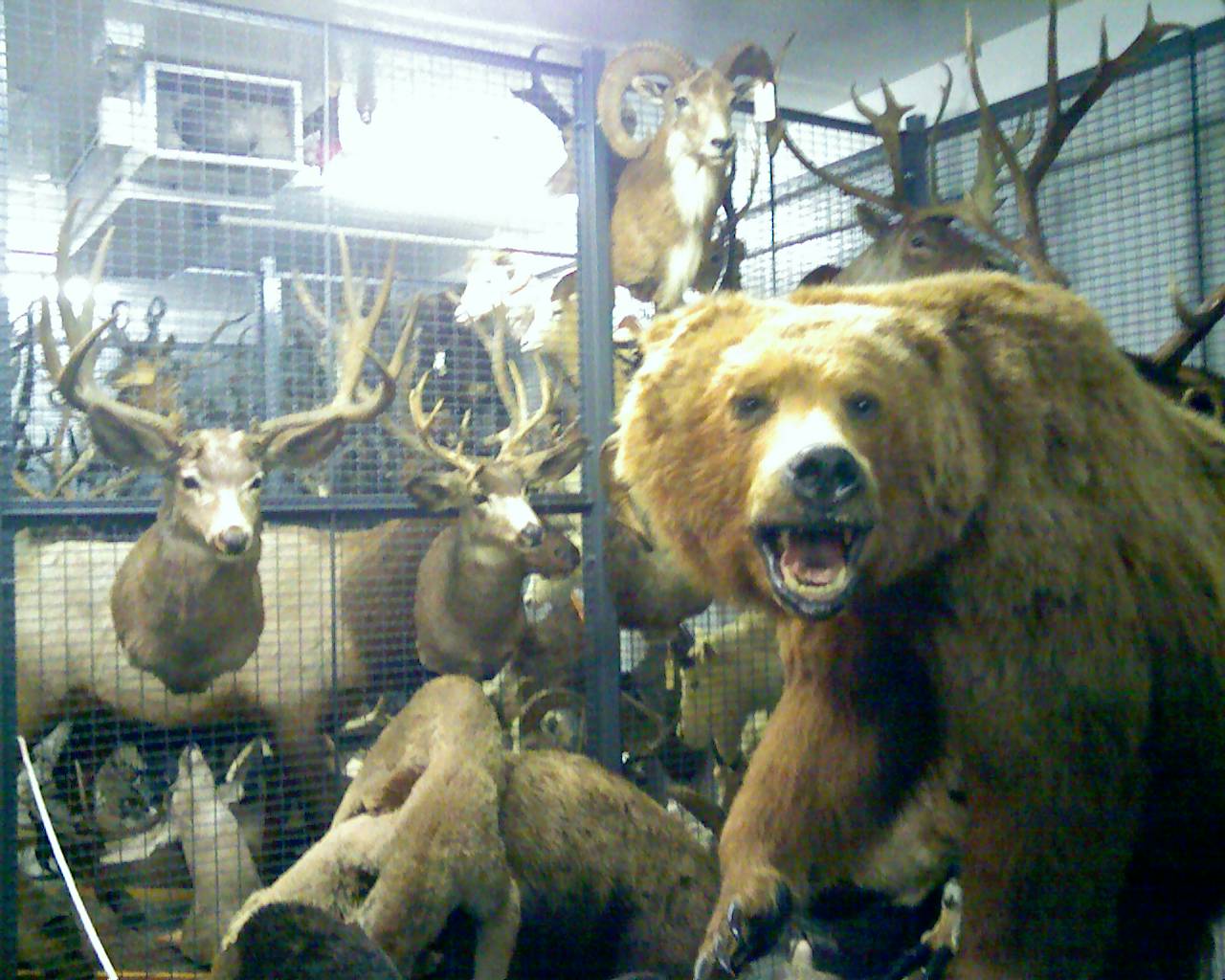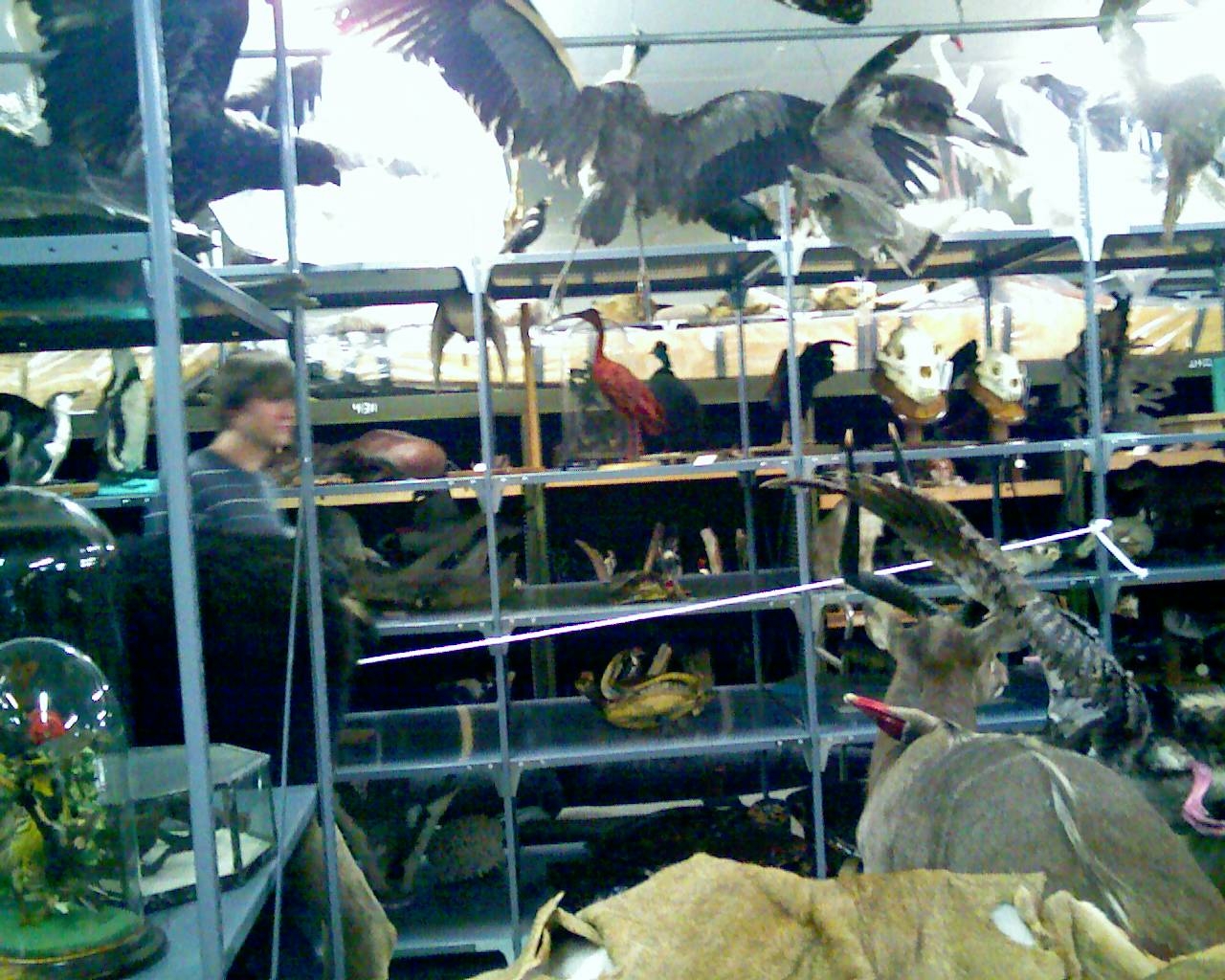 (Click on an image to enlarge.)
Off in a corner somewhere in this room is, for some reason, a boar shot by Nikita Khrushchev: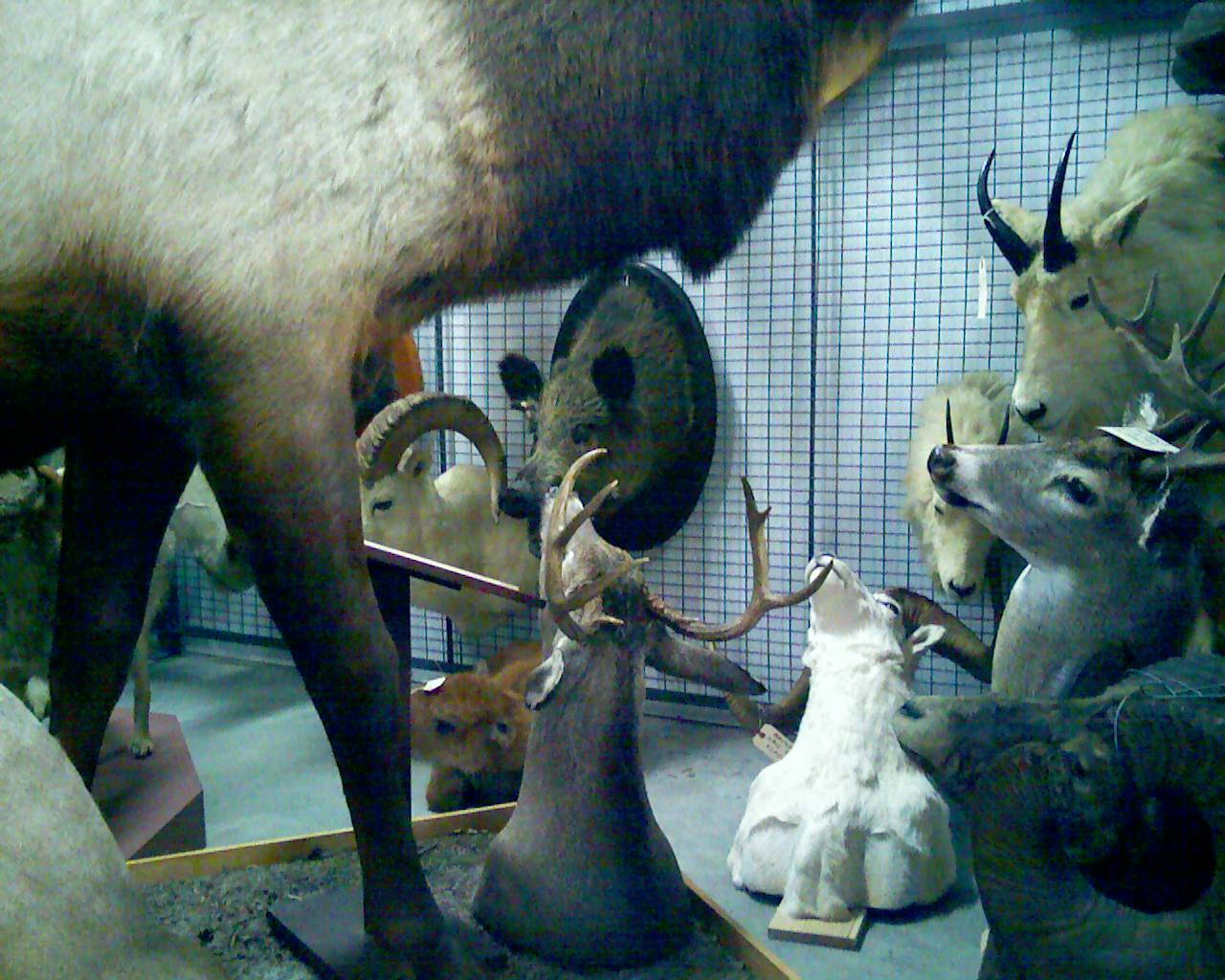 In addition to the storage area, we went to the area where the curatorial staff works on preserving and studying the animals.  There's a huge human bone collection (which I don't have pictures of).  In the zoological specimen area, we walked past this turtle, which I think gives a little hint of the difficulties that this work must involve: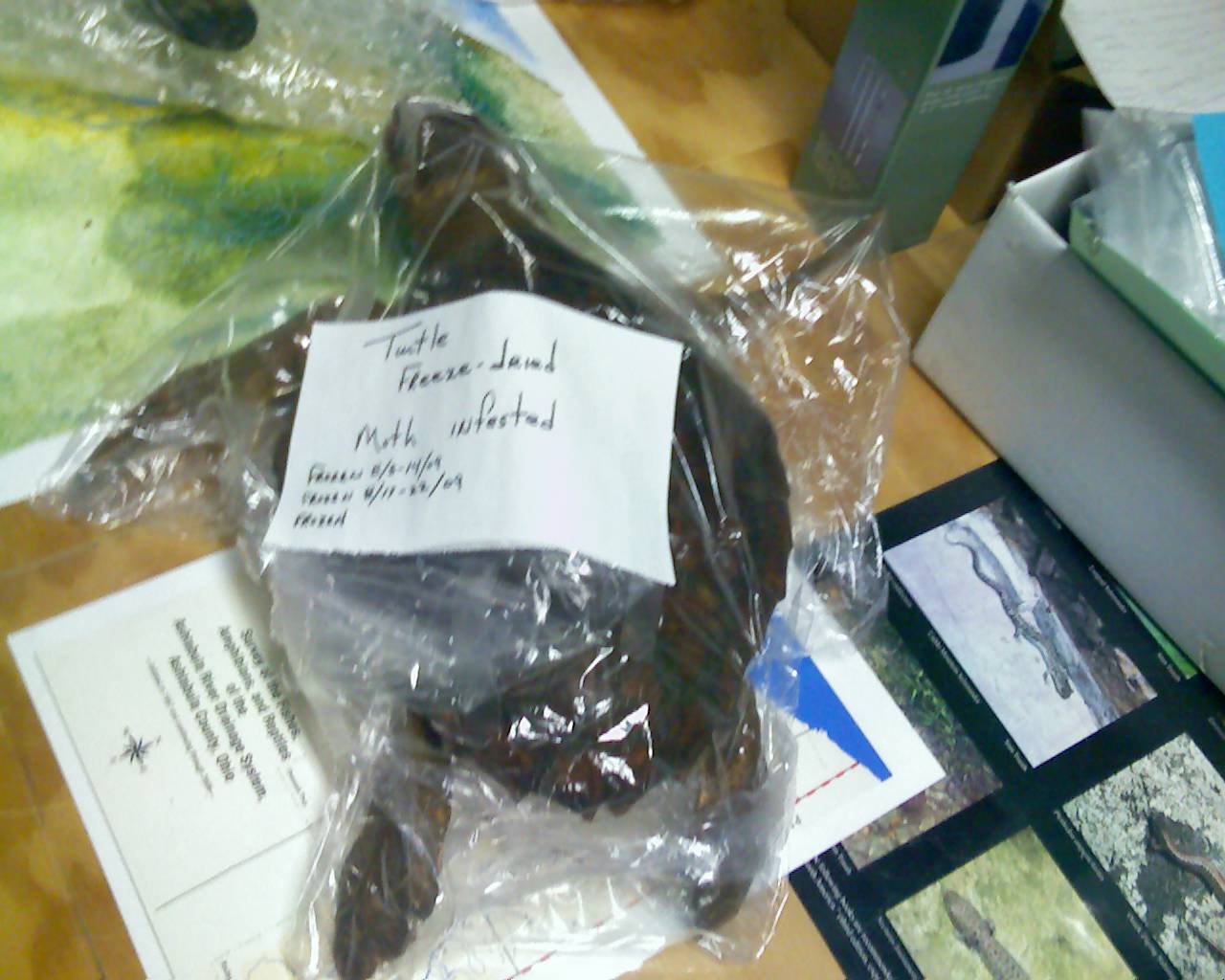 Some parts of the work I do are difficult, but I never have to deal with moth-infested turtles.