On the silver screen, he was best known for portraying an evil that brought terror to the hearts of the innocent and the brave. For his artistry, he was knighted by Prince Charles of England.
In reality, in the darkest decade in living memory, he fought the greatest evil mankind has ever known.
Perhaps he was knighted for the wrong reason.
Sir Christopher Lee was born in 1922, his father a colonel of the King's Royal Rifle Corps, whose service dated back to the Boer War, and his mother a descendent of Charlemagne, whose beauty was preserved in art and sculpture. His first acting role was at the age of six in a school play. He was never very good at academics or sports, but he excelled in the arts. All of this is common knowledge.
But some people have unknown depths. Some lives rival the adventures of Pulp fiction.
At the onset of the second World War, Lee volunteered for the Finnish forces, but did not see combat. Two years later, he volunteered for the Royal Air Force, but a medical condition prevented him from flying. Determined to serve, he then volunteered for RAF Intelligence and it was there that he truly flourished. After coming to the attention of his superior officers for his skill at decoding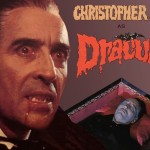 German ciphers (he was fluent in several languages), he was transferred to North Africa, where he served with the Long Range Desert Group. Here, he penetrated behind enemy lines, infiltrating Axis bases from Egypt to Benghazi to sabotage enemy aircraft and installations.
In addition to several near-death experiences while serving near the front lines, Lee was felled by malaria six times during the North African campaign, and returned to duty each time.
Following the Axis surrender in North Africa and the Allied invasion of Italy, Lee began Intelligence work for the Army. During this time, he served with the Gurkhas, suffering yet another brush with death, and took part in planning a potential assault on the Nazi's Alpine Fortress. Lee was then returned to the Air Force, where he was promoted and posted to Air Force Headquarters to work with the Special Operations Executive, conducting espionage, sabotage, and reconnaissance missions in Occupied Europe.
When the war ended, Lee worked with the Central Registry of War Criminals, tracking down Nazi fugitives and turning them over to the authorities for interrogation and indictment. He duties brought him several times to Nazi concentration camps, where he witnessed the aftermath of the Holocaust firsthand.
Flight Lieutenant Christopher Lee retired from active duty in 1946. This is the bare bones of what we know of his activities in the second World War. His full service record remains classified to this day.
Lee was decorated for his heroism in wartime by Czechoslovakia, Yugoslavia, Poland, and Great Britain. He was appointed a Commander of the Venerable Order of St. John. He was knighted for his services to charity. These, of course, are in addition to the many well-deserved honors he received for his inimitable work in film.
On screen, he portrayed the darkest of villains; on the stage of life, he was truly the noblest of heroes.
– – – – – – – – – – –
Rick Hutchins was born in Boston, MA, and has been an avid admirer of heroism since the groovy 60s. In his quest to live up to the heroic ideal of helping people, he has worked in the health care field for the past twenty-five years, in various capacities. He is also the author of Large In Time, a collection of poetry, The RH Factor, a collection of short stories, and is the creator of Trunkards. Links to galleries of his art, photography and animation can be found on http://www.RJDiogenes.com.
This is Hutchins' eleventh guest blog post here.  His first two, on astronaut and scientist Mae Jemison and the Fantastic Four's Reed Richards, can be found in our book Heroic Leadership.