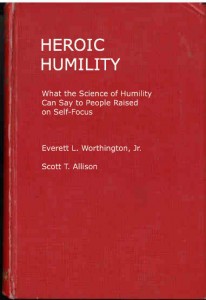 To become truly great, one has to stand with people, not above them.
        —Charles de Montesquieu
.
Do nothing out of selfish ambition or vain conceit, but in humility consider others better than yourselves. Each of you should look not only to your own interests, but also to the interests of others.
        —Philippians 2:3–4
Heroic Humility is a book focusing on a type of excellence or virtue that we think is crucial for the 21st century. It is critical because in Western culture, we have been immersed in individualism and orientation toward the self.
Congress seems locked in mortal combat. Relationships seem all about two individuals wanting their way and divorces and break-ups of cohabitation relationships, when added together, are epidemic—far exceeding the divorce rate that rose steadily until unmarried cohabitation replaced many marriages. We have religious intolerance, disgruntlement with police and renewed (and sometimes new) racial and ethnic tensions, and civil unrest over gay marriage. Youth want life to matter—to help the needy—but they want to help only when and how is convenient.
This book is about humility, a commonly recognized virtue. We believe that understanding and building more humility will move individuals and society toward some relief from the tensions that beset our culture. Humility demands that we see ourselves accurately, present ourselves modestly, and orient ourselves toward helping others.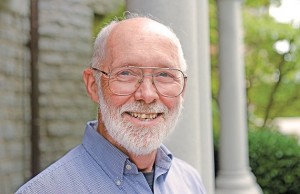 Humility serves as a corrective to self-focus and in-group orientation.
But humility is not easy in an individualistic culture. It requires courage and moments of extraordinary heroism superimposed over a life of heroism. And to help others, it requires leadership. We thus combine humility, heroism, and leadership in this scholarly book.
Humble heroic leaders are the noble champions of society that most people are inspired by and aspire to be. They are not weak but strong, and can employ their assorted virtues to successfully achieve the goals of the group and the people within the group. They are virtuous and have worked hard to build up their own positive qualities, glimpsing the goal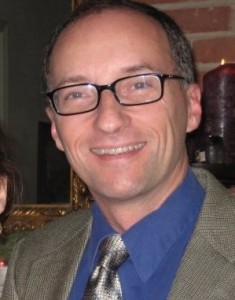 to which they personally aspire, practicing virtue until it has become a habit of the heart, meeting tests, trials, temptations, and suffering while maintaining integrity, and experiencing a deep satisfaction (even if they are not temporally happy) from doing the right things.
Heroic Humility is authored by Everett L. Worthington, Jr., and Scott T. Allison. It will be published by the American Psychological Association, and it is scheduled to appear in April of 2017.
 – – – – – – – – – – – – – –