By Brooke Gibson
Hollywood has facilitated a plethora of cultural influences over the past century. America places high earning actors/actresses on a social pedestal where they are often respected for their work strictly in the industry. These entertainers, often with net worth trending into the millions, use their platforms to broadcast personal beliefs and debut their successes. This is because the media allows this opportunity to be taken. Of course, people in the spotlight want as many supporters as possible to benefit their fanbase; however, does this mean their actions are authentic?
For some of Hollywood's stars, philanthropic actions may be genuine. Foundations, organizations, and other institutions are often begun for the greater good of society. These stars have the ability to make this happen. One star in particular, Ashton Kutcher, has taken time to work outside of Hollywood's light to advocate for a social injustice he is passionate about.
Ashton Kutcher is a happy-go-lucky actor with a handful of notable roles, one being Michael Kelso in "That 70's Show". Kutcher's character is a funny, "bad-boy" who pokes fun at many other characters throughout the series. In real life, he is married to his "That 70's Show" costar Mila Kunis. I consider this to be somewhat heroic because historically Hollywood couples are not able to facilitate a successful marriage in the spotlight; however, this is not why I think he is one of Hollywood's heroes. I believe that his work to combat the sexual exploitation of girls globally is one of the most noble and selfless actions Hollywood has seen.
In 2012, Kutcher (along with other American actress Demi Moore) co-founded the organization "Thorn" which has been working to develop and perfect technology to identify victims of trafficking.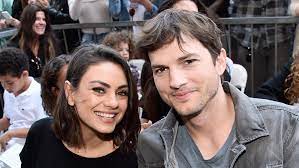 Their goal is to locate and prevent child victims of sexual exploitation while simultaneously educating the public on this global issue. One may wonder, what makes this action so heroic and worthy of attention? Well, one reason is that Kutcher simply does NOT receive attention for this. He does all of his work voluntarily outside of the Hollywood spotlight, making this contribution to society truly genuine and selfless. Kutcher did not start this organization to benefit his own platform, but for the benefit of children globally.
Some people consider heroes to be "risk takers". In this case, I do believe that Kutcher has taken many risks and sacrifices to be a part of this program. He has taken the time to fund this technology (which was offered to law enforcement for free, meaning there was no personal gain), testify in courts, and balance his family and career life. This level of personal sacrifice is something that I believe to be incredibly heroic.
The transparency of Kutcher in this project is another trait I believe qualifies Kutcher as a hero. While he clearly advocates for the eradication of child trafficking, he does not pride himself on his success so far and is continuing to work to combat this issue. When one types "Ashton Kutcher" into a search engine, his filmography, family life, and social media is presented.
He does not try to let the whole world know what he is doing so they are on his side. He avoids the press in order to prevent the abuse of his power as a star in Hollywood, which is not something other colleagues have followed.
Ashton Kutcher can be considered a hero inside and out of Hollywood's spotlight. His voluntary and selfless actions as a celebrity are made for the exceptional good of society are incredibly heroic. Thorn aims to find the solution to eradicate all child sex trafficking and has saved numerous amounts of children with its technology. Stars in Hollywood should aim to follow in the footsteps of celebrities like Ashton Kutcher who aim to make a difference not only in America's entertainment industry, but globally.
– – – – – – – – –
Brooke Gibson is an undergraduate student at the University of Richmond.  She is enrolled in Scott Allison's Heroes & Villains course and composed this essay as part of her course requirement