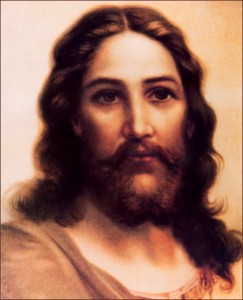 By Scott T. Allison
Regardless of whether you believe in the divinity of Jesus of Nazareth, there is no denying his unparalleled impact on western thought and culture. Jesus is the spiritual leader and hero to more than 2 billion people around the world. What accounts for the enduring power of his heroism? An examination of his life reveals five important clues.
1. Jesus Was A 'Born Hero'
In our studies of heroism, we have found that the "born hero" is a rare breed. Extraordinary situations typically bring out the heroes among us. But in every Sunday Christian service, and especially during the Christmas and Easter seasons, much of the world honors the most powerful story of the born hero in the western world. Being endowed with divine DNA makes Jesus an especially revered hero.
2. Jesus Was A Revolutionary
Jesus was, and is, a polarizing figure. During his lifetime, his followers witnessed him perform miracles and believed in the new morality that he preached: a message of love, gentleness, generosity, and forgiveness. These values conflicted with Roman values of power and strength.
People admire the courage of a revolutionary. In his day Jesus was a rebel who violated Jewish customs and defied Roman law. Like Socrates of ancient Greece, Jesus could have spared his own life by offering some defense of the social disruptions he caused. But he did not. His threat to the status quo was deemed too great by Roman authorities, and he was gruesomely executed.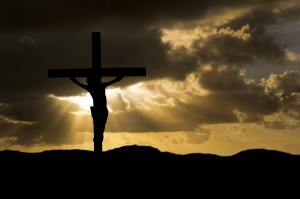 3. Jesus Suffered On The Cross
Our research on heroes indicates that people especially honor heroes who experience pain and suffering during their heroic acts. The more that heroes suffer for their cause, the higher the pedestal on which we place them.
The Romans made sure than anyone who died by crucifixion would suffer horrifically. Jesus was violently flogged before his crucifixion. Iron balls and sharp sheep bones were fastened near the ends of the whips. The iron balls caused deep bruising and the bones lacerated the skin. There was ample blood loss and Jesus' level of pain would have put him a state of shock.
Jesus was then forced to carry the heavy cross to the crucifixion area, where his wrists and heels were nailed to the wooden beams. After hours of agony on the cross, Jesus would have succumbed to a combination of asphyxiation and blood loss.
4. Jesus Died To Save Others
Christians believe that Jesus died to save the world. The circumstances surrounding his death are largely responsible for the formation of the Christian faith. The Gospels tell us that three days after he died, Jesus rose from the dead and was lifted to heaven. The story of the resurrection is a central part of Christianity because it signifies to Christians that God approved of Jesus' work on earth and that Jesus lives forever.
After Jesus died, many of his followers were burned, stoned, or crucified by Roman authorities. This persecution backfired. As martyrs, these Christians were the source of inspiration for millions of people who began practicing the faith.
5. Jesus Transformed Society
Jesus was, and is, a transforming leader, inspiring people and elevating them to new levels of morality. Historian and author H. G. Wells wrote, "I am an historian, I am not a believer, but I must confess as a historian that this penniless preacher from Nazareth is irrevocably the very center of history. Jesus Christ is easily the most dominant figure in all history."
Mahatma Gandhi, a Hindu, had nothing but praise for Jesus, describing him as "a man who was completely innocent, offered himself as a sacrifice for the good of others, including his enemies, and became the ransom of the world." Referring to Jesus' sacrifice at the cross, Gandhi said, "It was a perfect act."
– – – – – –
In summary, there are five reasons for Jesus' heroism: his birthright, his revolutionary beliefs, his suffering, his mission to save the world, and his transformation of the western world. Will he still be worshipped as a hero 2,000 years from now? We cannot even begin to conjecture. As with many transforming heroes, the legend is compelling, the message is powerful, and there are iconic institutions in place to ensure significant staying power.
References
Allison, S. T., & Goethals, G. R. (2011). Heroes: What they do and why we need them. New York: Oxford University Press.
Allison, S. T., & Goethals, G. R. (2013). Heroic leadership: An influence taxonomy of 100 exceptional individuals. New York: Routledge.
Campbell, J. (1949). The hero with a thousand faces. New York: New World Library.
Franco, Z. E., Blau, K., & Zimbardo, P. G. (2011). Heroism: A conceptual analysis and differentiation between heroic action and altruism. Review of General Psychology, 15, 99-113.
Goethals, G. R., & Allison, S. T. (2012). Making heroes: The construction of courage, competence, and virtue. Advances in Experimental Social Psychology. San Diego: Elsevier.
Smith, G., & Allison, S. T. (2014). Reel heroes, Volume 1. Agile Writers Press.