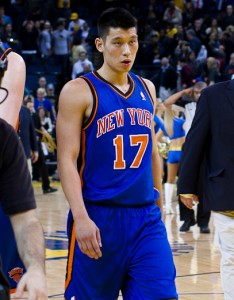 By Scott T. Allison and George R. Goethals
There are times when real-life hero stories are so unlikely, and so inspiring, that they have the appearance of a fairy tale.  The story of New York Knick basketball player Jeremy Lin is one such tale.
Lin played college basketball at Harvard, a school known far more for its academics than for its athletics.  Lin was a star player at Harvard, but when he graduated in 2010, there were no professional basketball teams in the NBA interested in him.  He was judged to be a marginally skilled player who lacked athleticism.
Eventually the Golden State Warriors decided to take a chance with Lin, but they gave him little playing time and eventually cut him from the team.  The Houston Rockets then did the same.  Lin's basketball future looked bleak.
But Lin never abandoned his dream to play professionally.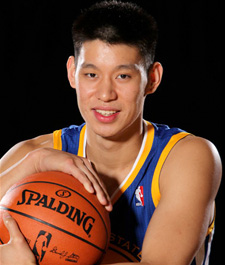 He began this current basketball season languishing at the end of the New York Knicks' bench, still waiting for his chance.  There appeared to be little hope that Lin would ever be able to prove himself on the basketball court.
At this point, the magical part of the fairy tale kicks in.  On February 5, 2012, with the Knicks struggling to win games, coach Mike D'Antoni took a chance and decided to bring Lin into a game against the New Jersey Nets.   Lin proceeded to dazzle everyone by scoring 25 points and handing out 7 assists, leading the Knicks to victory.  His performance stunned everybody.
Was it a fluke?  There was only one way to find out.  Coach D'Antoni allowed Lin to start the next game against the Utah Jazz.  This time Lin scored 28 points and dished out 8 assists, again leading the Knicks to victory.  Next came the Washington Wizards.  The Knicks won again with Lin scoring 23 points and getting a career-high 10 assists.  Against the Los Angeles Lakers, Lin poured in 38 points and had 7 assists.  He out-played the Lakers' future Hall of Famer Kobe Bryant, who muttered, "Players don't come out of nowhere."
In his first four games as a starter, Lin scored more points (109) than any player in NBA history.   That includes legends such as Michael Jordan and LeBron James.  "I have never seen this," said Knicks coach D'Antoni. "What he's doing is amazing."  Lin is the first New York-based team athlete to appear on the cover of Sports Illustrated two weeks in a row since the magazine started in 1954.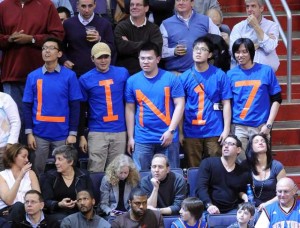 Lin's stunning rise to stardom has captivated New York Kick fans, who erupt into a Beatlemania-like frenzy whenever Lin touches the ball.  The phenomenon has been called Linsanity.
As if Lin's storybook rise to fame isn't enough, he has also shown remarkable humility and generosity off the basketball court.  When interviewed, Lin comes across as genuinely gracious, modest, and grateful for the opportunities given him.  He always gives credit to his teammates first.  One day he wants to become a pastor devoted to helping others and establishing non-profit organizations to assist those less fortunate than him.  Lin also plans to work in inner-city communities to help underprivileged children.
Every once in a while, a hero appears out of nowhere to accomplish goals that no one could ever have anticipated.  The story has a powerful, almost archetypal quality to it.  It reminds us of fables and childhood tales that mesmerize us at a young age.  No one expects Cinderella to become a princess or the ugly duckling to grow into a majestic swan.  These stories inspire and move us because they are so very rare and have such a great emotional payoff.  And when they do occur, as with Jeremy Lin, our views about the promise and hope of humankind are rekindled.
Below is clip showing some highlights of Jeremy Lin leading the Knicks to victory over the Lakers.