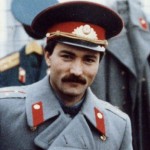 By Mallory Krause, Olivia Peros, and Lizzie Ruggieri
Tony Mendez is a former CIA agent who specialized in covert CIA operations for 25 years. Recently, his actions over three decades ago have propelled him to the status of hero to the general public.  The recent release of the 2012 movie Argo, starring Ben Affleck, tells the long-classified story of Mendez's heroism.  Argo highlights his role in the Canadian caper operation during the Iran hostage crisis in 1979.  This operation involved successfully sneaking six American diplomats out of Iran by disguising them as a Canadian film crew.  Mendez was the mastermind behind this risky rescue.
Here is the backdrop to the heroic tale.  On November 4th, 1979, Iranian militants seized the U.S. embassy in Tehran, Iran.  Six American diplomats were working in a separate building on the embassy compound when they noticed Iranian students swarming over the wall.  They made a quick decision to flee into the streets of Tehran in search of refuge.  For the next six days they went from house to house, and finally sought the help of a Canadian ambassador.  For the next 79 days, the group hid in Canadian ambassador John Sheardown's personal residence.  They lived in fear that the Iranians would somehow discover they had escaped, a discovery that would no doubt lead to their execution.
Working together, the Canadian and U.S. governments decided to smuggle the six out of the country using Canadian passports, but needed a plausible story and a plan to do so.  Thus, they enlisted Tony Mendez to develop a cover story, documents, and materials to change the fugitives' appearances. Mendez came up with an elaborate scheme requiring that the six diplomats pose as a Hollywood science fiction film crew scouting movie locations in Tehran.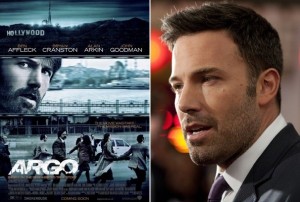 The plan was an enormous risk and if caught, Mendez would join the other six in the hands of the Iranians.
Despite the inherent dangers, Mendez entered Iran and implemented his plan to perfection. On January 27, 1980, the refugees, now traveling with their forged Canadian passports, boarded a flight for Sweden, and arrived there safely.  The full involvement of the CIA, and more specifically of Mendez, in the rescue was not made public until 1997 when Bill Clinton declassified secret documents. While Canada was publicly credited for the escape, Tony Mendez was but an anonymous ghost, not receiving any recognition for his valiant efforts in his incredible escape plot.
Mendez's rescue plan was audacious and outrageous, yet he risked his own life to help the six American come home safely.  He devised a meticulous plan that many believed was reckless and doomed to failure, but Mendez stuck to it. Although luck had much to do with the plan's success, the six Americans most likely would have died a violent death without Mendez's relentless efforts and bravery. In our opinion, the fact that he accomplished this amazing feat and went home without acknowledgement from the public while continuing to work for the CIA is heroic in itself. For decades he was a transparent hero who did not need recognition or public fanfare.  To the Iranians, Mendez may be considered a villain, but to the American people and to the six lives he saved, he was a true and brave hero.
– – – – – – – – –
Mallory Krause, Olivia Peros, and Lizzie Ruggieri are undergraduate students at the University of Richmond.  They are enrolled in Scott Allison's Social Psychology course and composed this essay as part of their course requirement.