9/11 changed the direction of the world as the war on terror has been top of the agenda since that day. As a consequence, the rift between the Western world and the Islamic world has grown ever bigger. To the uncritical eye, Islam has become synonymous with terrorism. A recent study of Muslim stories in UK newspapers since 9/11 shows that 46% of stories had terrorism/extremism as their news hook. This has left a generation of young Western Muslims feeling shamed and frustrated, leading to isolation.
Young Western Muslims desperately need role models who share their faith and have achieved success in Western societies. Such heroes will inspire these young people to believe they are faced with a world of opportunities. But the rest of Western society also need to experience Muslim role models who are an anti-dote to the negative Muslim stereotype that has developed.
The awe-inspiring journey of Yaqub Hussain, a real life ugly duckling tale, is one that both Muslims and the wider society will identify with. The magical power of heroes is that we relate to their spirit and bravery regardless of their race, religion or social class.
Even if we don't admit to it — that is the power of human nature.
Many heroes from literature and film have one huge mountain to climb to realise their goal. From this perspective Yaqub was born at the foot of a mountain range. While growing up, Yaqub's world was destitute of love but rich in abuse. At an early age he realized to survive he had become streetwise and a fighter. Today he is passing these valuable lessons on to champion fighters and youngsters by teaching them self-discipline and belief.
Yaqub is a role model especially to young Muslims as several incidents where he has had to dig right to the bottom of his soul for strength are related to his cultural background. Three fragments from his life story highlight how he has had deal with issues of family honour, forced marriage, racism and terrorism.
At the age of 16 his father sent him to Pakistan on a holiday which turned out to be a set up for a forced marriage. A desolate rural village nearly became his last destination on earth. After refusing to marry he was dragged off to a shed, tied to a chair and beaten 2 days by 3 burly villagers. Waking up in a puddle of blood he knew agreeing to the marriage was his last chance of survival. He had to sacrifice his freedom to stay alive. But Yaqub didn't end up a married 16 year old as he hatched the most amazing escape from Pakistan to the UK on the "big day".
A decade later an event that landed him in prison brought about a life changing transformation. Yaqub was attacked outside his workplace and defended himself. In a state of panic he asked a friend to falsely witness which became his downfall. He was charged with perverting the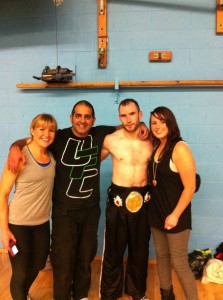 course of justice and remanded in custody. In prison he was an obvious target being the only Asian on the wing and once again he literally had to fight for his life. But slowly the dynamic changed as he started talking to the other inmates about faith, unity and brotherhood. They were inspired by his words and gained a sense of hope. Realizing that he had changed things in one of society's most hostile environments, he decided to become a lawyer to fight for truth and justice.
Being an ex-convict Yaqub's foray into the legal profession was a rocky road. But the turning point came with the Transatlantic Liquid Bomb terrorism trial which was one of the biggest cases in British legal history. Despite only being a trainee lawyer he came to play a key role in the case of Donald Stewart Whyte who was exonerated of all terrorism charges after a three year-long nightmare. In that moment Yaqub was rewarded for living through all the pain and hardship as he saw an innocent young man avoid a life sentence to reclaim his life.
A key lesson we should all take from Yaqub's story is that despite having had to fight many wars he did not turn bitter on society. He never stopped believing there was a place for him in this world and time has proved him to be right. Heroes might become victims of circumstance but keep taking action until they regain control of their own destiny. In that sense we are all either heroes or victims and the choice is ours.
– – – – – –
Yaqub Hussain has continued his ascent in the legal profession and today runs his own law firm LP Evans.  The author, Mikkel Juel Iversen, is a London based filmmaker at Dignity Entertainment who is producing a feature film inspired by Yaqub's life story.
* * * * * * * * * * * * * * * * * * * * * * * * * * * * * * * * * * * * * * * * * * * * * * * * * * * * *