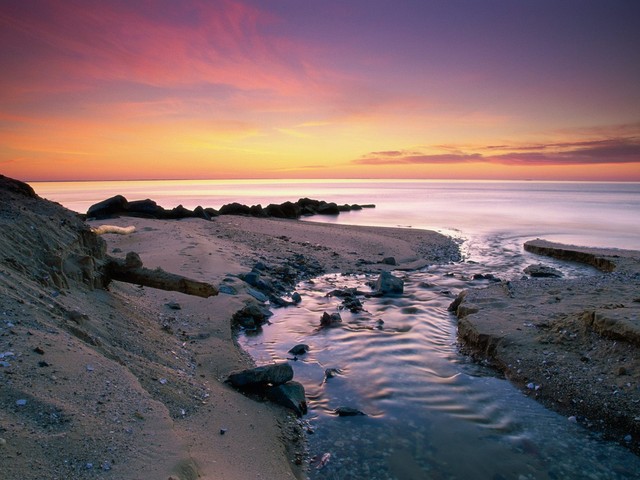 Link: http://www.ens-newswire.com/ens/nov2011/2011-11-03-093.html
According to research being performed by scientists at Johns Hopkins University and the University of Maryland Center for Environmental Science, the efforts to clean up the Chesapeake Bay are proving successful.  Water samples compared to those over the last several decades show that the nation's largest estuary is getting healthier in a sense.
This has come about as a result of reduction of the flow of fertilizers, waste, and other pollutants, which has in turn reduced the overall size of the oxygen-starved dead zones (uninhabitable areas for plants and animals) in the body of water.  Rebecca Murphy, who is part of the Department of Geography and Environmental Engineering at Johns Hopkins, believes that there is a direct correlation between the two occurrences, which seems a good sign for the future of the Chesapeake Bay and other vital water bodies.
The effort to clean up the bay really took hold in the 1980s with the federal Chesapeake Bay Program, which focused on restoring the previous condition of the water.  While this past year did not present the  best data regarding shrinking volume of dead zones, the overall trend in recent years has been positive in that these oxygen deprived areas have been decreasing.  Some scientists were concerned as there have been reports of early summer jumps in dead zone activity, but this has been shown to be a result of climate forces such as heavy rains, wind, salinity, and the sea level of the water.  If not for the efforts to decrease the flow of the contaminants into the Chesapeake Bay, the prevalence of the oxygen starved zones would surely have been worse.
IN SUMMARY: While overall climate change has been having negative effects on the Chesapeake Bay, localized monitoring and pollutant reduction has lessened the issues. Hooray for a positive (or at least less negative) development!