By Rebecca Fisher
A year later, many of them would draft and sign the Declaration of Independence. And although Henry, a prominent Virginia planter and public servant, wasn't there, the defiant speech he'd delivered in Church Hill still echoed in their shared memory, and helped to ignite a revolution.
In a way, the divided nation that arose from that struggle can still be seen in Church Hill today, with the poverty of North Churchill so close to the rampant gentrification transforming the leafy streets around St. Johns. The church is a revered historic landmark that straddles Richmond's socioeconomic and racial divide:  Half of Church Hill is living in extraordinarily extravagant circumstances, while the other half struggles below the poverty line.
As of 2015, 51,303 of the 203,150 population of Richmond are living below the poverty line, 64% of this poverty can be linked back to the African American community, with only 22% accounting for whites in the city. Poverty and race have long been intertwined within this great city, something which resonates greatly throughout Church Hill and it's northern counterpart.
St. Johns Church was founded in 1741, and it's easy there to be transported back in time, what with the aged architecture, weathered head stones and staff adorned in civil war robes, to the fraught and thrilling years in America when all things seemed possible, including liberty and justice for all.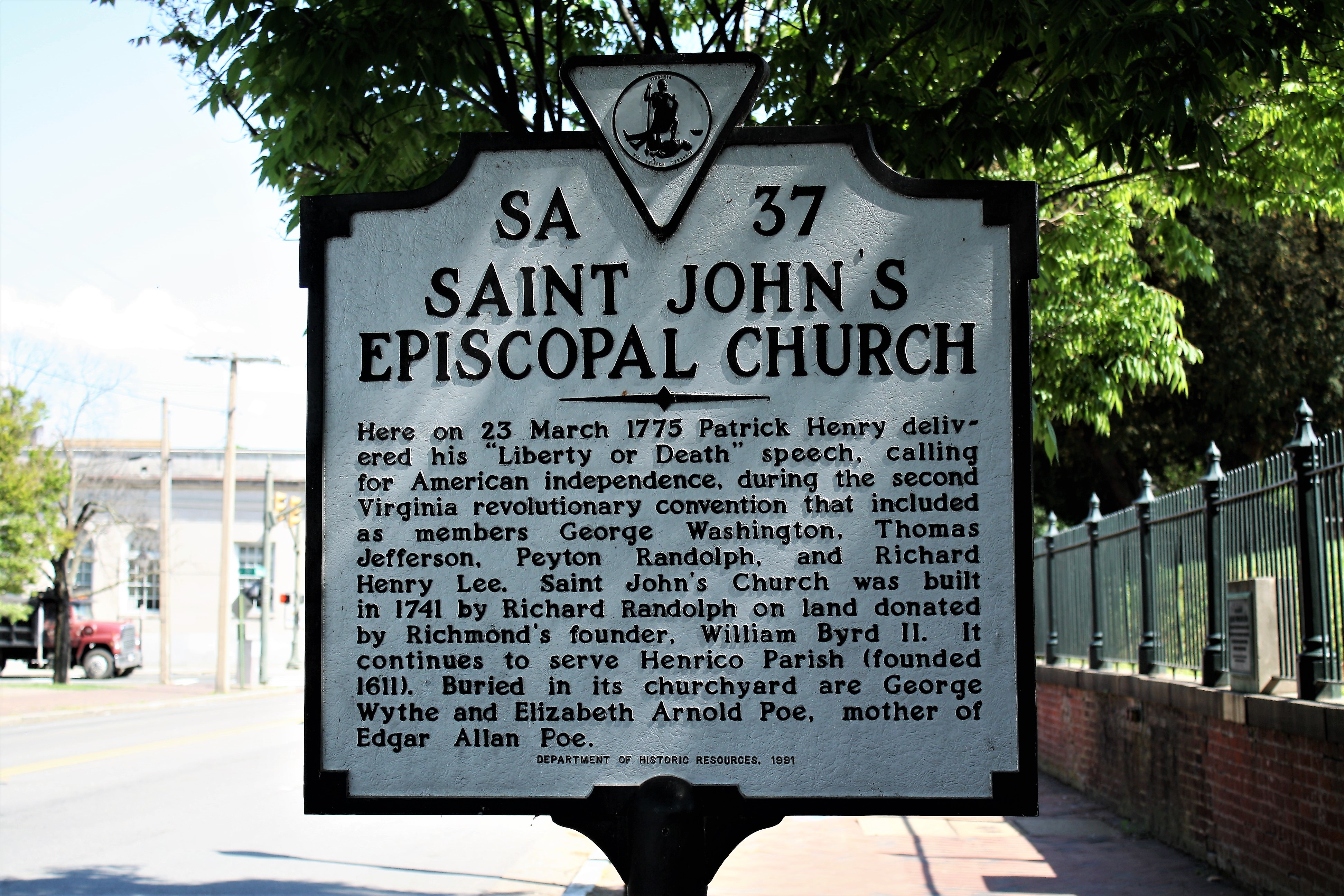 "Is life so dear, or peace so sweet, as to be purchased at the price of chains and slavery?", these words once bellowed throughout the halls of St. Johns, ring true today as they did back then. While slavery may be no more, there are those living in Church Hill who are enslaved by the dollar signs, each and every day. Is the gentrification of the East End so sweet as to be purchased at the price of those below the poverty line?  Say yes to progress, but progress for whom is the question we must ask of ourselves.