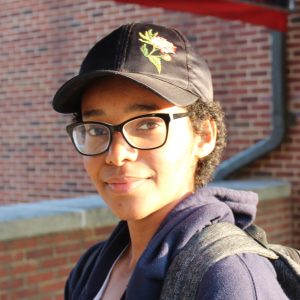 Fatema Al Darii is an international student from the Sultanate of Oman whose love for travel led her to pursue her studies in the U.S. She is a sophomore majoring in Global Studies with an Intercultural Communication concentration.  On campus she's a part of the Martial Arts club, Zen Club, Muslim Student Association, Alpha Phi Omega service fraternity and Bollywood Jhatkas dance group. Although she tends to travel solo, her talkative nature makes meeting new people a part of her normal routine.
Sam Craig is a senior from Barrington, Rhode Island graduating from the University of Richmond in 2018. As an English Major with a minor in Creative Writing, he decided to report on a subject well beyond his comfort zone: the evolving economy of Jackson Ward. Sam loves exploring new ideas and places. His first experience with slow journalism has taught him to watch where he puts his feet and to put his feet as many places as possible.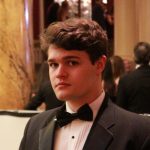 Chance Evans is currently a sophomore majoring in Journalism with a possible second major in Political Science. His passions range from photography and writing to volunteer work, law and public policy. He is a member of Greek life and the newly founded wrestling club. Most recently, he traveled to Detroit with the SEEDS project to engage in a dialogue on service in urban communities. Chance has enjoyed using the techniques of slow journalism to piece together the individual identities that make communities like Jackson Ward so complex and interesting.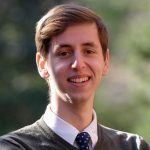 Jack DeAngelis is a junior majoring in English and minoring in law and the liberal arts. He is involved on campus as a teaching fellow at the writing center, a tenor in the University choir, and as president of the Omicron Phi chapter of Alpha Phi Omega, a national service fraternity. He has enjoyed taking time to wander the streets of Jackson Ward and dive deep into the neighborhood's stories. The Out of Eden project has given him a richer understanding of urban life and storytelling.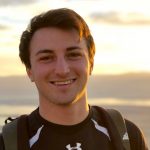 Noah Maggin is a senior from Greenwich, CT majoring in Business Administration with a concentration in Marketing. Noah's fascination with experiencing different areas of the world fuels his love for travel and has brought him to places like Alaska, Peru, Australia, New Zealand, Fiji, Greece and Israel. Throughout his four years, Noah has become familiar with the city of Richmond, but the Walking Richmond project has opened Noah's eyes to the historically and culturally significant area of Jackson Ward.
Lucy Nalen is a junior from St. Louis, Missouri majoring in Journalism with a minor in Creative Writing. On campus she sings in an all-female a cappella group, serves on the Honor Council, and is a member of Kappa Alpha Theta Sorority. This spring she cultivated a new-found interest in the concept of slow journalism, immersing herself in Jackson Ward to shine a light on people and stories that wouldn't otherwise be heard.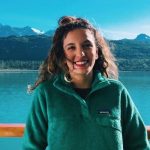 Nidhi Sharma is a senior majoring in biology and journalism. She was born and raised in New Jersey before moving to Richmond for college. She enjoys traveling, writing and adventure, and plans to pursue a career in science journalism. So far, she has traveled extensively in Japan, India, Finland, the Middle East and Europe. Her favorite color is yellow and her favorite author is John McPhee!