By Rebecca Fisher
"People first, then restaurants, then retail."
Kristy Cotter was talking about the revitalization of Church Hill, which has gone from a rundown area synonymous with urban decay to one of Richmond's trendiest neighborhoods. 
First came the urban pioneers, mostly white and well-educated, who bought stately old Victorian homes in disrepair, fixed them up, and stayed on to raise their families. Such people like to eat out occasionally, so restaurants catering to their tastes came next. And finally came the retail stores like Dear Neighbor, the quirky jewelry and gift shop that Kristy and her husband Evan opened in late 2016. 
It didn't start out that way. At first, Dear Neighbor was
a
retail
outlet
meant mainly
to sell Kristy's
line
of women's jewelry
, Drift Riot.
The couple were looking to expand and moved to Church Hill for its historic character and eclectic real estate options. 
Dear Neighbor, for example, was opened in a renovated garage.
"We had been looking in Richmond for a while, and we looked in Scotts Edition and we looked in Oregon Hill, The Fan, you know kind of like the West End, and we really wanted to be in Church Hill and it was also really important for us to by the property that we were going to open the store in (….) when we found this property, this is technically like our back yard, there was a zoning note on it, which was bad for everyone else but great for us."
"
W
e were just
going to
open up
a mid
–
range jewelry store, something approachable
, where
you could b
uy
accessories
for a friend or your sister
.
But then we
thought,
people need all sorts of gift
s."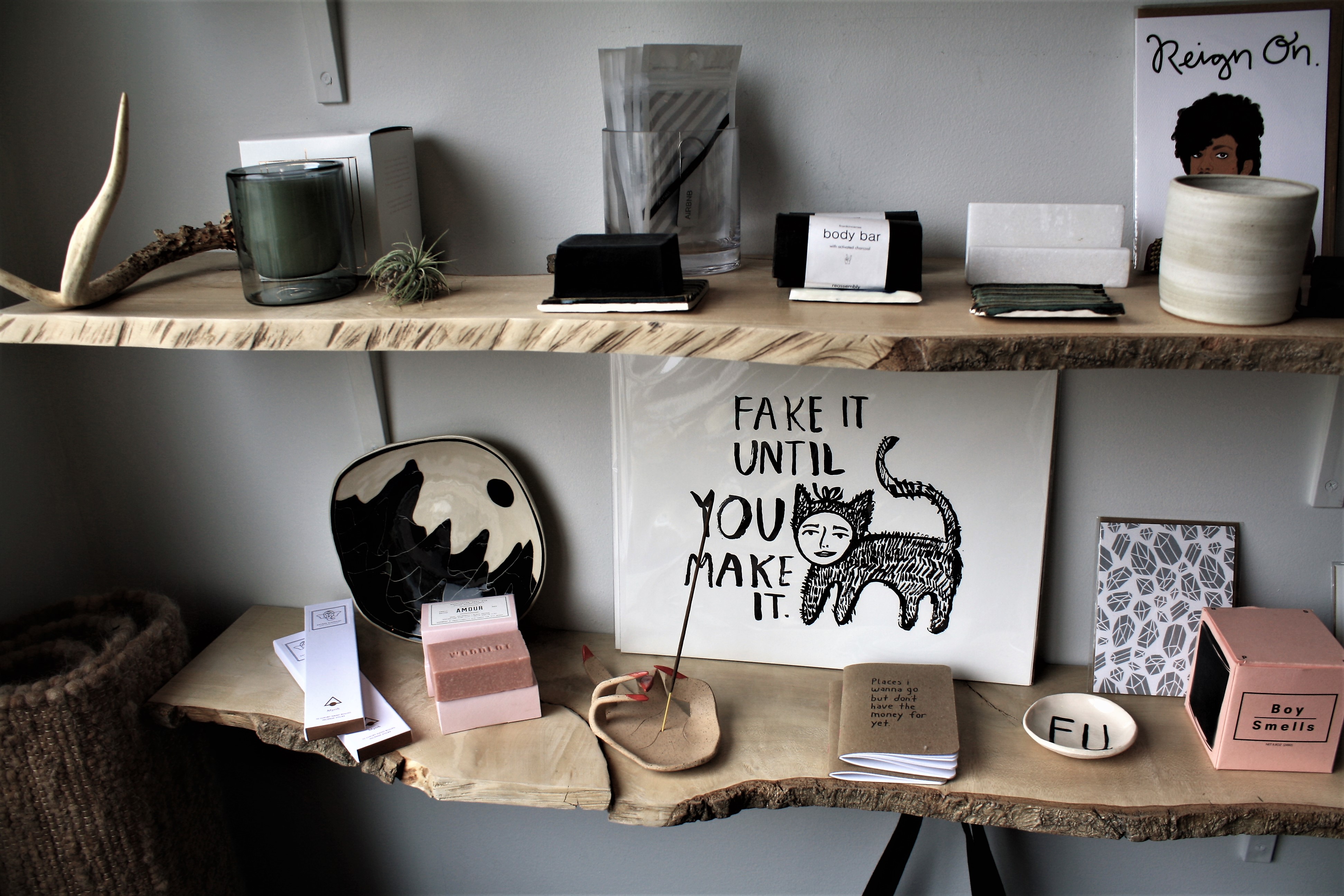 Some of the items on offer at Dear Neighbor  (Photo by ???
Among the "cooler" newcomers to Church Hill are businesses catering to
millennial
s, including restaurants or food shops such as
Proper Pie, The Roosevelt
, Dog and Pig, Metzger and the
Sub Rosa bakery
.
I asked whether she'd seen any downside from all this gentrification. 
"
P
eople's perceptions are their perceptions
,
and you can only control so much
," she said
.
"Church Hill has amazing parks, awesome restaurants and bars, and I think that gives people an extra incentive [to live here or visit]. I
t
's
giv
ing
people a reason to
stay
in Church Hill
.
"
Kristy seemed adamant that stores such as Dear Neighbor were working to move Church Hill in a positive direction and that only time would show the improvements this redevelopment will bring to the area.