New CDs for January 2016
Jazz
Herbie Hancock – Future Shock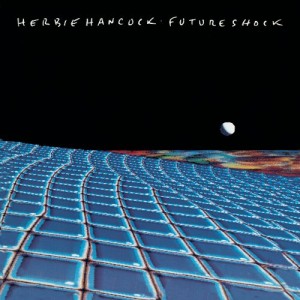 Pop/Rock/R&B
Adele – 25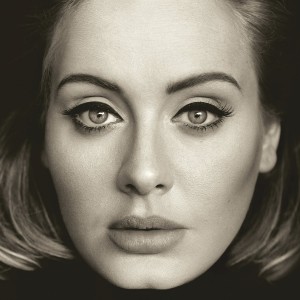 Aerosmith – Honkin' On Bobo
Alabama Shakes – Sound & Color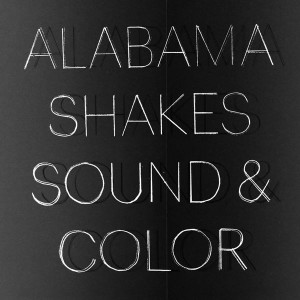 Drake – If Youre Reading This Its Too Late
Elle King – Love Stuff
Kendrick Lamar – To Pimp A Butterfly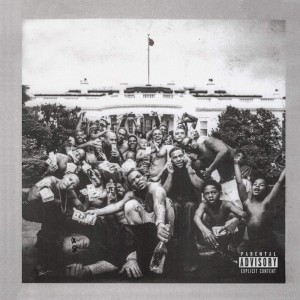 Lamb of God – VII: Sturm und Drang
Bettye Lavette – Worthy
Mark Ronson – Uptown Special
Mavis Staples – One True Vine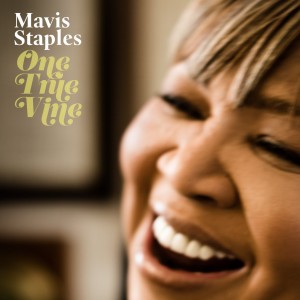 Tame Impala – Currents
Taylor Swift – 1989
The Weeknd – Beauty Behind The Madness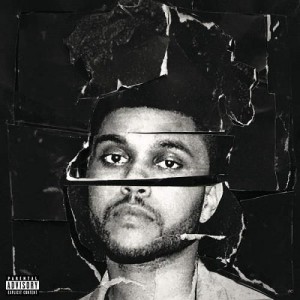 Today (October 1, 2015) is Dame Julie Andrews' 80th birthday!
Julie Andrews (née Julia Elizabeth Wells) was born in 1935 in Walton-on-Thames, Surrey, England.
She is probably best known today for her roles in the 1964 Walt Disney film Mary Poppins and for the 1965 film production of Rodgers & Hammerstein's The Sound Of Music. 
In addition to these classics, which are both available to borrow at the MRC in Boatwright Memorial Library,  the Music Library has some other items featuring Julie Andrews that are worth a look.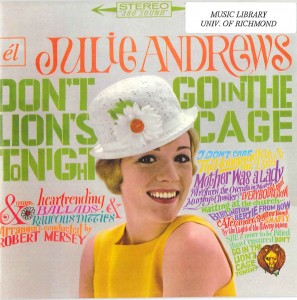 Don't Go in the Lion's Cage Tonight is new addition to our collection.   It's a reissue of a 1962 album of "Heartrending Ballads & Raucous Ditties" in British Music Hall style.
We also have vocal scores and cast recordings of some of her London and Broadway stage shows such as My Fair Lady and Camelot. 
The Music Library also has an assortment of DVDs featuring Julie Andrews like her last screen musical, Victor/Victoria  or the documentary series Broadway: The American Musical, in which she serves as host.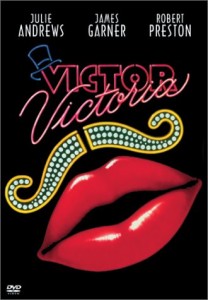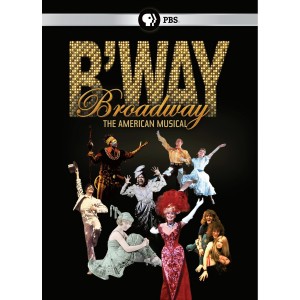 These items and many more fabulous resources are available for you to check out now at the Music Library, so come see us!
For August and September 2015
Classical
Vocal/Opera
Pop/Rock/Country
Musicals
Jazz
World/Folk Music
Electronic Music