New CDs for October 2016
Ballet Music
Atlantic Sinfonietta- Music For Martha Graham
Atlantic Sinfonietta- More Music For Martha Graham
Atlantic Sinfonietta – Music For Martha Graham III
Jazz
Joey Alexander – Countdown
Seamus Blake – Bellwether
John Daversa- Kaleidoscope Eyes: The Music of the Beatles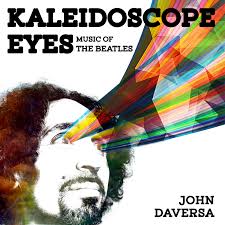 Sara Gazarek and Josh Nelson – Dream in the Blue
The Fred Hersch Trio – Sunday Night at the Vanguard
Marquis Hill – The Way We Play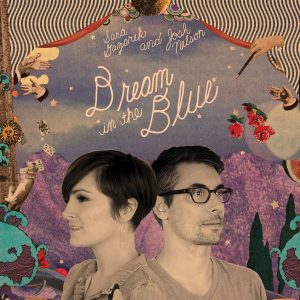 Charlie Hunter – Everybody Has A Plan Until They Get Punched In The Mouth
Charlie Hunter Trio – Let The Bells Ring On
Steve Lehman – Se´le´be´yone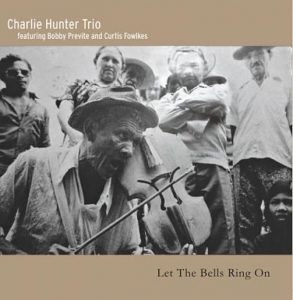 Steve Lehman Octet – Mise en abime
Lage Lund – Idlewild
Jeff Parker – The New Breed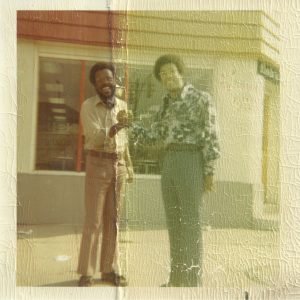 Joshua Redman and Brad Mehldau – Nearness
Catherine Russell – Harlem On My Mind
Dayna Stephens featuring Walter Smith III – Reminiscent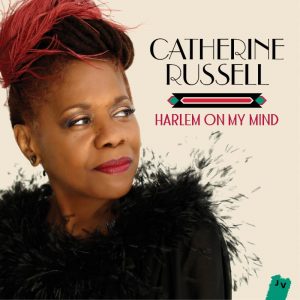 Scott Tixier – Cosmic Adventure
Steve Turre – Colors for the Masters
Ben Wendel – What We Bring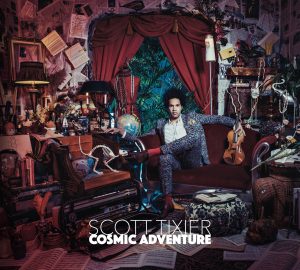 Opera
Antonio Carlos Gomes – Il Guarany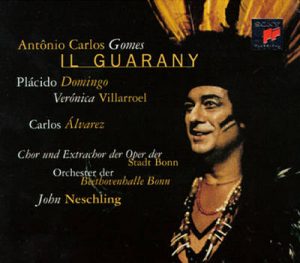 Classical
Leopold Stokowski – The Columbia Stereo Recordings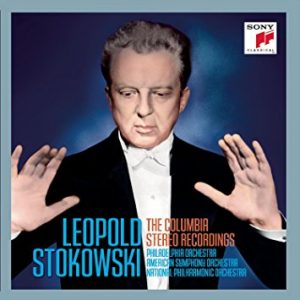 Pop/Rock/R&B
Babes in Toyland – Spanking Machine
Bikini Kill – The First Two Records
Huggy Bear – Weaponry Listens To Love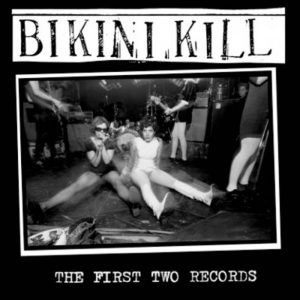 Kate Nash – Girl Talk
Sleater-Kinney – Sleater-Kinney
Sleater-Kinney – Dig Me Out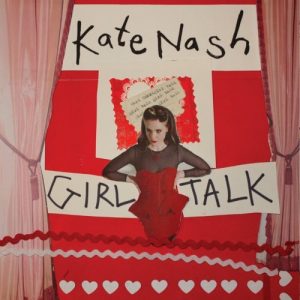 New CDs for September 2016
Pop/Rock/R&B
Beyonce – Lemonade
Bratmobile – Pottymouth
Pink Floyd – The Wall
The Runaways – The Best of the Runaways
Screaming Females – Castle Talk
Siouxsie and the Banshees – The Best of Siouxsie and the Banshees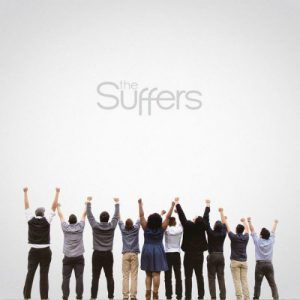 The Suffers – The Suffers
Team Dresch – Personal Best
X-Ray Spex – Germfree Adolescents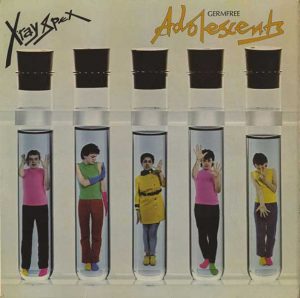 Opera
Benjamin Britten- Billy Budd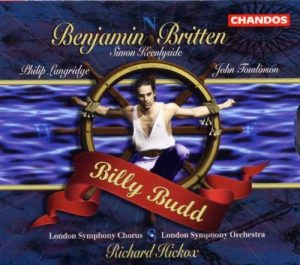 Avant Garde
John Cage and Sun Ra – John Cage Meets Sun Ra: The Complete Concert, June 8, 1986, Coney Island, NY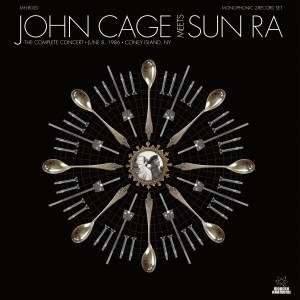 New CDs for June 2016
Classical
Yizhak Schotten – The Elegant Viola
George Szell & The Cleveland Orchestra – Szell Conducts Mozart
UMass Wind Ensemble – Fatastique: Premieres for Trumpet and Wind Ensemble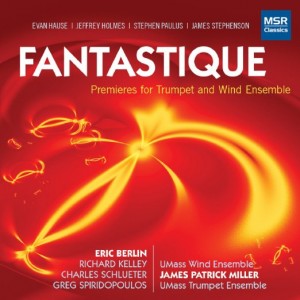 Band Music
The President's Own U.S. Marine Band – Flourishes and Meditations
The President's Own U.S. Marine Band – Be Glad Then, America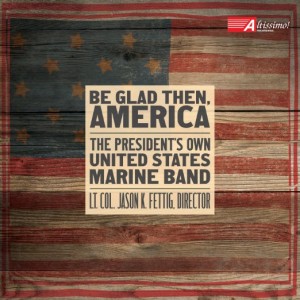 Jazz
Duke Ellington- The Nutcracker Suite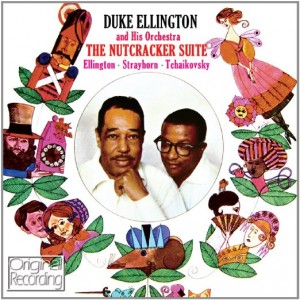 Vocal Music
Teresa Stratas – The Unknown Kurt Weill
New CDs for April 2016
Classical
Johannes Brahms – Sonatas for Clarinet and Piano
Karen Gottlieb – Music For Harp
Mitchell Lurie – Mitchell Lurie, Clarinet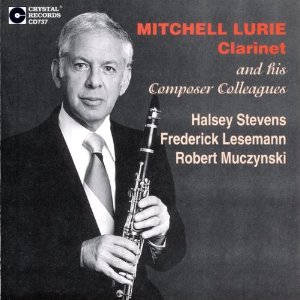 Mozart/Beethoven – Quintets for Piano & Winds
Antonio Vivaldi, Johann Sebastian Bach – Genius – Music of Johann Sebastian Bach & Antonio Vivaldi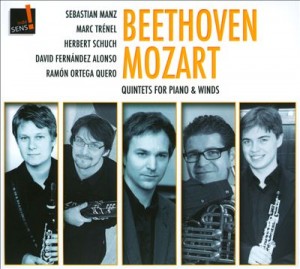 Pop/Rock/R&B
Bela Fleck & Abigail Washburn – Bela Fleck & Abigail Washburn
Big Sean – Dark Sky Paradise
Tamar Braxton – Calling All Lovers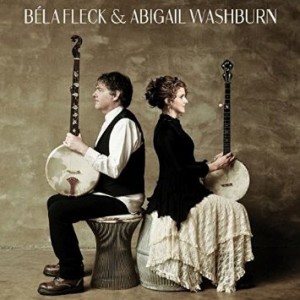 Death Cab For Cutie – Kintsugi
Aretha Franklin – Aretha Sings The Blues
Jason Isbell – Something More Than Free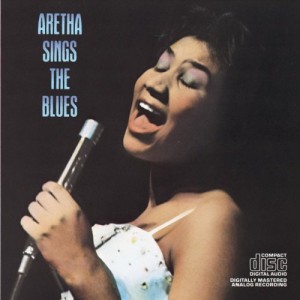 Jazz
Karrin Allyson – Many A New Day
Louis Armstrong – Blow Satchmo Blow
The Bad Plus – The Bad Plus Joshua Redman
The Bad Plus – The Rite Of Spring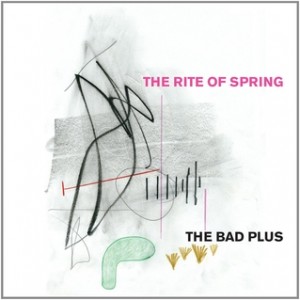 Terence Blanchard – Breathless
Michael Dease – Decisions
Chris Dingman – The Subliminal and the Sublime
Gil Evans Project – Lines Of Color
John Fedchock – Like It Is
Marshall Gilkes – Ko¨ln
Scott Hamilton & Jeff Hamilton Trio – Live In Bern
Lionel Hampton – 50th Anniversary Concert – Live at Carnegie Hall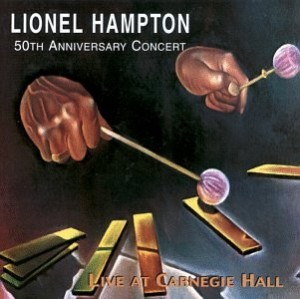 Tommy Igoe and the Birdland Big Band – Eleven
Joe Magnarelli – Three On Two
Matt Ulery's Loom – Music Box Ballerina
Matt Ulery's Loom – Wake An Echo
Marcus Miller – Afrodeezia
Sun Ra and his Arkestra – In The Orbit Of Ra
Matt Ulery – By A Little Light
Matt Ulery – In The Ivory
Matt Ulery – Themes And Scenes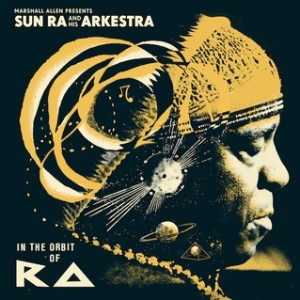 World Music
Andy Lau – Love: Special Edition
Amira Medunjanin – Silk & Stone
Electronic Music
Qluster – Tasten
Jane Rigler – Rarefactions: Compositions via Improvisations
Madeleine Shapiro – Sounds Nature: Works for Cello and Electronics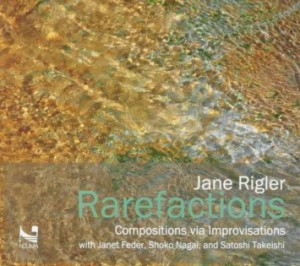 New CDs for March 2016
Classical
Helene Grimaud – Water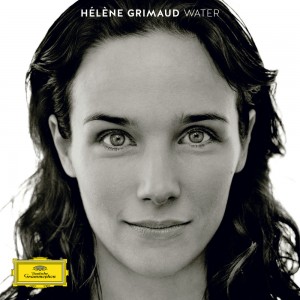 Opera
Giuseppe Verdi – Attila
Giuseppe Verdi – Oberto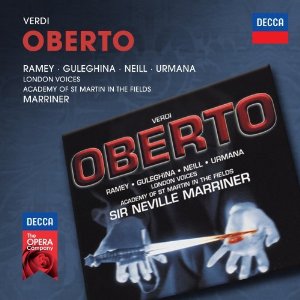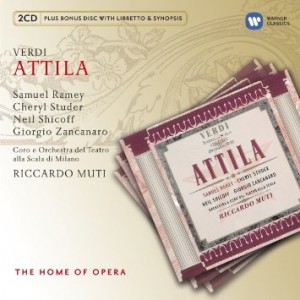 Pop/Rock/R&B
David Bowie – Blackstar
Jazz
Snarky Puppy & Metropole Orkest – Sylva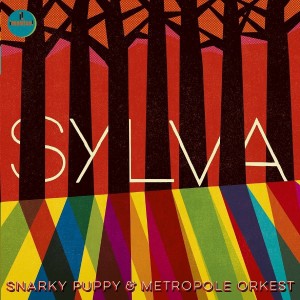 Blues
Buddy Guy – Born To Play Guitar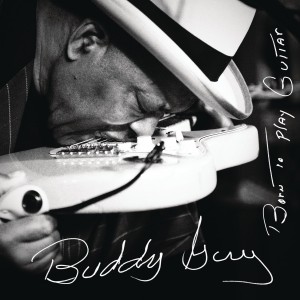 New CDs for February 2016
Classical
Alexsandr Scriabin – Complete Preludes
Jean Sibelius – Symphonies Nos. 5 and 6
Jean Sibelius – Symphonies Nos. 6 and 7: "The Tempest" Suite No. 2
Jazz
Joey Alexander – My Favorite Things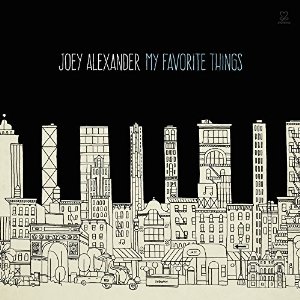 Pop/Rock/R&B
Florence + the Machine – How Big, How Blue, How Beautiful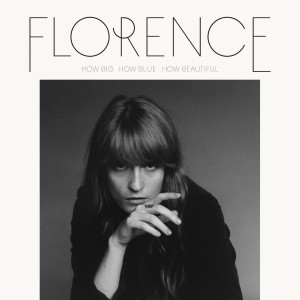 New CDs for January 2016
Jazz
Herbie Hancock – Future Shock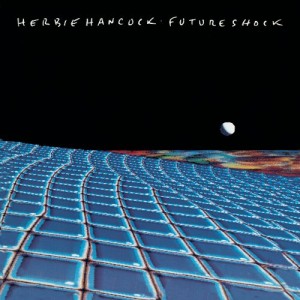 Pop/Rock/R&B
Adele – 25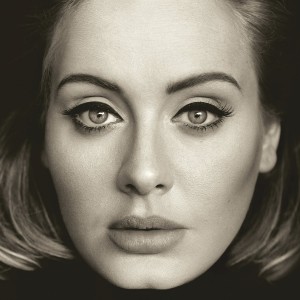 Aerosmith – Honkin' On Bobo
Alabama Shakes – Sound & Color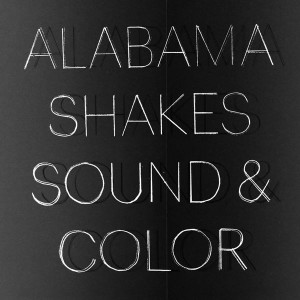 Drake – If Youre Reading This Its Too Late
Elle King – Love Stuff
Kendrick Lamar – To Pimp A Butterfly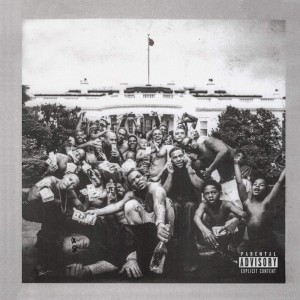 Lamb of God – VII: Sturm und Drang
Bettye Lavette – Worthy
Mark Ronson – Uptown Special
Mavis Staples – One True Vine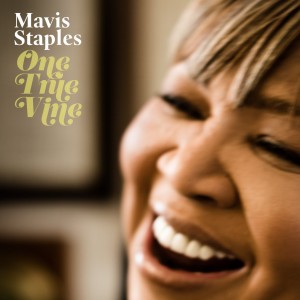 Tame Impala – Currents
Taylor Swift – 1989
The Weeknd – Beauty Behind The Madness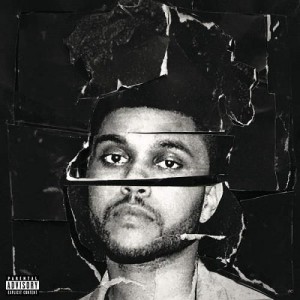 Composer Wolfgang Amadeus Mozart was born in Salzburg on January 27th, 1756. He was a musical prodigy and wrote half of the number of total symphonies he would create between the ages of 8 and 19. Here is a cool little feature article with GIFs about his early life: http://www.sinfinimusic.com/uk/features/other-features/classical-buzz/young-mozart-1756-1791-the-early-years-of-musical-child-prodigies-nannerl-and-wolfgang.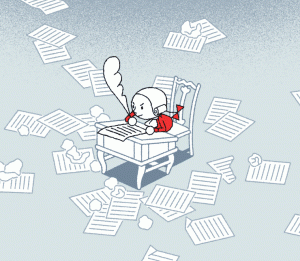 Although he only lived to be 35, he composed over 600 works during his lifetime. Many of which are acknowledged as pinnacles of symphonic, concertante, chamber, operatic, and choral music. He is among the most enduringly popular of classical composers, and his influence on subsequent Western art music is profound.
In honor of his birthday here are some interesting facts:
* Mozart, his father, and his sister traveled around the noble courts of Europe to perform music. Travel was difficult in those days, and all three Mozarts suffered serious illnesses on the road. Wolfgang never grew to be a strong man, and researchers believe his many illnesses as a child left him small, pale, and delicate.
* While in Vienna as a child, Mozart performed for Empress Maria Theresa. He amused her when he asked one of her young daughters to marry him. She was Marie Antoinette, the future queen of France.
* Among Mozart's prolific musical creations are 41 symphonies, 27 piano concertos, 5 violin concertos, 27 concert arias, 23 string quartets, 18 masses, and 22 operas.
* When Mozart visited the Sistine Chapel as a child, he astonished everyone when he remembered and wrote down, note for note, Allegri's Miserere. This composition had been previously kept a secret.
* Constanze Weber was Mozart's wife and her father Fridolin's half-brother was the father of composer Carl Maria von Weber. Constanze had three sisters, Josepha, Aloysia and Sophie, who were all were trained as singers and later performed in premieres of a number of Mozart's works.
* Mozart's compositions were cataloged in the 19th century by Köchel, and they are now generally distinguished by the K. numbering from this catalog such as Mozart's Ave Verum Corpus K.618.
* In the largest-ever recording project devoted to a single composure, Philips Classic produced 180 compact discs in 1991 containing the complete set of authenticated works by Mozart. It comprises over 200 hours of music and would take over 6.5 feet of shelving.
* Mozart's music has featured in quite a few films. For example, his "Duettino- Sull'aria" from one of Mozart's most popular operas The Marriage of Figaro makes an appearance in The Shawshank Redemption.
We have all manner of interesting recordings, scores, books, and DVDs featuring the works of Mozart here at the Parsons Music Library. Why not come and see what we have to offer? We are always happy to assist.
Here are a very few (out of hundreds) of possibilities (links will take you to the relevant records in the library catalog):
Mozart speaks : views on music, musicians, and the world : drawn from the letters of Wolfgang Amadeus Mozart and other early accounts
Don Giovanni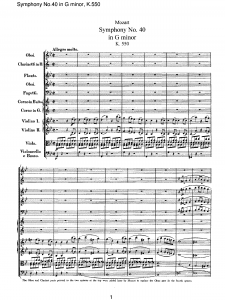 Symphony no. 40 in G minor, K. 550 ; Symphony no. 41 in C, K. 551
Amadeus
on DVD
Mozart : great piano concertos : vol. II, nos. 1, 4, 23 & 24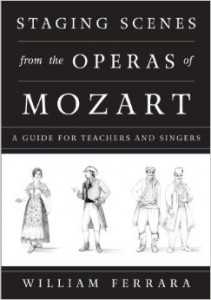 Staging scenes from the operas of Mozart : a guide for teachers and singers by William Ferrara
New CDs for December 2015
Classical
Susan Allen – Postcard From Heaven
Franz Schubert – The Unauthorised Piano Duos, Volume 3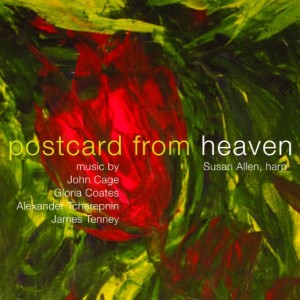 Early Music
Psallentes – Missa Transfigurationis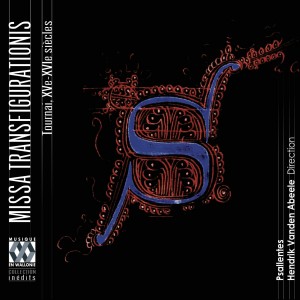 Film Music
Carmine Coppola and Francis Coppola – Apocalypse Now Redux
James Newton Howard – Snow Falling On Cedars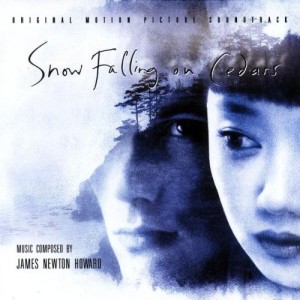 Pop/Rock
Various Artists – Soul Of Sue Records
Various Artists – I'm A Good Woman – Funk Classics From Sassy Soul
Sisters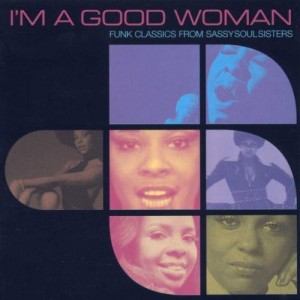 Jazz
Lafayette Harris, Jr. Trio – Bend To The Light
Jacob Fischer- … In New York City
Donald Vega – With Respect To Monty
Band Music
The President's Own U.S. Marine Band – Elements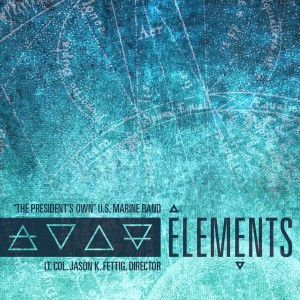 World/Folk Music
George Wassouf – The Best of George Wassouf
Various Artists – Teen Dance Music From China and Malaysia
Voices of Ireland – Lord of the Dance and Other Famous Irish Songs &
Dances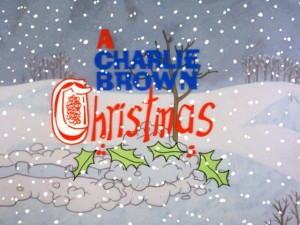 The animated TV special A Charlie Brown Christmas made its debut on December 9th, 1965 on CBS.
The special was atypical for most cartoons at the time because of its contemplative message, its use of real children (some of whom were too young to read) to voice the characters as opposed to adult voice actors and its LACK of use of a laugh track. (Peanuts creator Charles Schulz refused to allow one saying he wanted to "let the people at home enjoy the show at their own speed, in their own way.")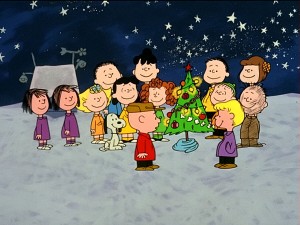 A Charlie Brown Christmas was also noteworthy for its holiday-infused jazz soundtrack created by musician/composer Vince Guaraldi.
Guaraldi became involved with the Peanuts before the start of production for the Christmas special. Producer Lee Mendelson heard Guaraldi's 1963 radio hit "Cast Your Fate To The Wind" while traveling by taxi on the Golden Gate Bridge in San Francisco and initially commissioned Guaraldi write a jazz soundtrack for a television documentary about Charles Schulz called A Boy Named Charlie Brown that wound up never being broadcast. According to Mendelson, the first performance of "Linus & Lucy" occurred over the phone during the production of the documentary. Fortunately, the Christmas special allowed the piece to find a home.
The jazz soundtrack to the special was initially a hard sell, both to Charles Schulz (who was not much of a jazz fan at the time) and to the network since jazz had never been used in an animated special before. Despite Schulz's initial feelings about jazz, he pushed for Guaraldi's music to be included because he believed it created a perfect "bubbly, childlike tone" for the show.
Interestingly, the song "Christmas Time Is Here" was something of a happy accident. According to Lee Mendelson: "For the Christmas Show, [Vince] wrote an original melody that wasn't in the documentary. It was a beautiful melody that opened the scene where the kids are skating. When we looked at the final cut, it seemed to me to be very slow. I said, 'Let me see if I can find some lyricists to put some words to it.' I couldn't find anybody. I sat down at my kitchen table and in 10 minutes I wrote a poem called 'Christmas Time Is Here' to the melody. I wrote all the words down, handed it to Vince, and said, 'Find a choir of kids to sing this.' He had been working with a choir to do a jazz mass in San Francisco. He rushed them all together, about two days later. So that whole thing was written and recorded in about over a two-day period and then rushed into the final mix [of the special]." The song has gone on to become a holiday standard and has been covered by many artists including Tony Bennett and Diana Krall.
In fact, it is hard to imagine the holiday season in the US now without the beloved special and its music!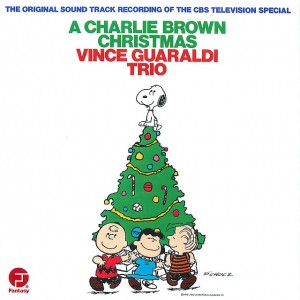 Univeristy of Richmond students, faculty and staff can stream the soundtrack to the special by logging into the Alexander Street press database to which the library subscribes. They can also access Guaraldi's Grace Cathedral Jazz Mass (which also celebrated its 50th anniversary in 2015) as well as several of Guaraldi's other albums.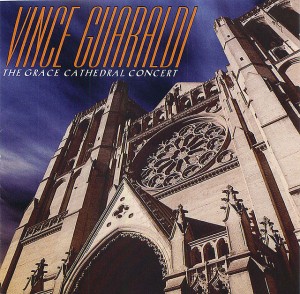 A Charlie Brown Christmas has become the second longest running animated Christmas special of all time (behind 1964's Rudolph the Red-Nosed Reindeer) and the soundtrack album was added to the Library of Congress's National Recording Registry in 2011.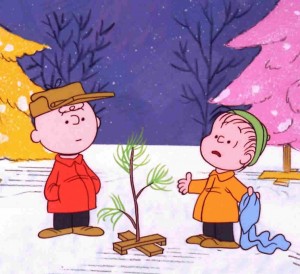 The Parsons Music Library has a special display about A Charlie Brown Christmas and Vince Guaraldi that you can visit through the end of the year — come check it out!