New CDs for January 2016
Jazz
Herbie Hancock – Future Shock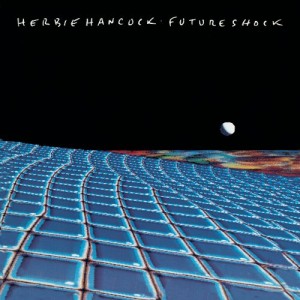 Pop/Rock/R&B
Adele – 25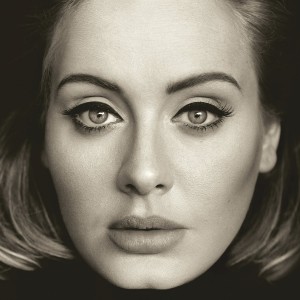 Aerosmith – Honkin' On Bobo
Alabama Shakes – Sound & Color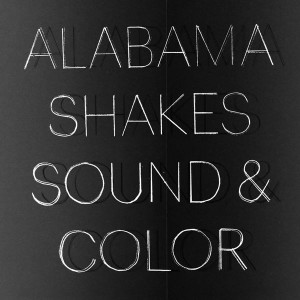 Drake – If Youre Reading This Its Too Late
Elle King – Love Stuff
Kendrick Lamar – To Pimp A Butterfly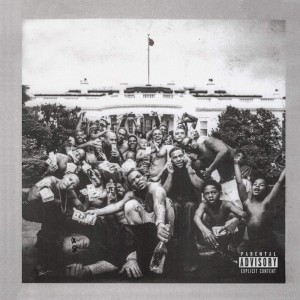 Lamb of God – VII: Sturm und Drang
Bettye Lavette – Worthy
Mark Ronson – Uptown Special
Mavis Staples – One True Vine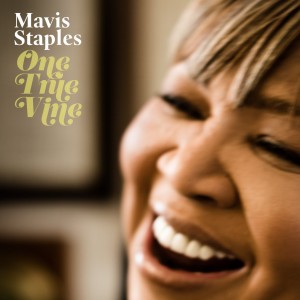 Tame Impala – Currents
Taylor Swift – 1989
The Weeknd – Beauty Behind The Madness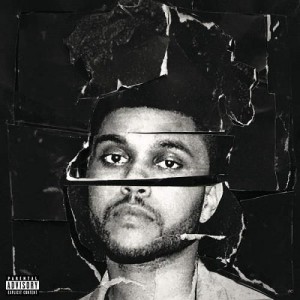 Composer Wolfgang Amadeus Mozart was born in Salzburg on January 27th, 1756. He was a musical prodigy and wrote half of the number of total symphonies he would create between the ages of 8 and 19. Here is a cool little feature article with GIFs about his early life: http://www.sinfinimusic.com/uk/features/other-features/classical-buzz/young-mozart-1756-1791-the-early-years-of-musical-child-prodigies-nannerl-and-wolfgang.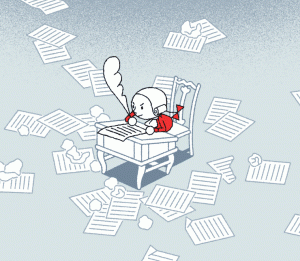 Although he only lived to be 35, he composed over 600 works during his lifetime. Many of which are acknowledged as pinnacles of symphonic, concertante, chamber, operatic, and choral music. He is among the most enduringly popular of classical composers, and his influence on subsequent Western art music is profound.
In honor of his birthday here are some interesting facts:
* Mozart, his father, and his sister traveled around the noble courts of Europe to perform music. Travel was difficult in those days, and all three Mozarts suffered serious illnesses on the road. Wolfgang never grew to be a strong man, and researchers believe his many illnesses as a child left him small, pale, and delicate.
* While in Vienna as a child, Mozart performed for Empress Maria Theresa. He amused her when he asked one of her young daughters to marry him. She was Marie Antoinette, the future queen of France.
* Among Mozart's prolific musical creations are 41 symphonies, 27 piano concertos, 5 violin concertos, 27 concert arias, 23 string quartets, 18 masses, and 22 operas.
* When Mozart visited the Sistine Chapel as a child, he astonished everyone when he remembered and wrote down, note for note, Allegri's Miserere. This composition had been previously kept a secret.
* Constanze Weber was Mozart's wife and her father Fridolin's half-brother was the father of composer Carl Maria von Weber. Constanze had three sisters, Josepha, Aloysia and Sophie, who were all were trained as singers and later performed in premieres of a number of Mozart's works.
* Mozart's compositions were cataloged in the 19th century by Köchel, and they are now generally distinguished by the K. numbering from this catalog such as Mozart's Ave Verum Corpus K.618.
* In the largest-ever recording project devoted to a single composure, Philips Classic produced 180 compact discs in 1991 containing the complete set of authenticated works by Mozart. It comprises over 200 hours of music and would take over 6.5 feet of shelving.
* Mozart's music has featured in quite a few films. For example, his "Duettino- Sull'aria" from one of Mozart's most popular operas The Marriage of Figaro makes an appearance in The Shawshank Redemption.
We have all manner of interesting recordings, scores, books, and DVDs featuring the works of Mozart here at the Parsons Music Library. Why not come and see what we have to offer? We are always happy to assist.
Here are a very few (out of hundreds) of possibilities (links will take you to the relevant records in the library catalog):
Mozart speaks : views on music, musicians, and the world : drawn from the letters of Wolfgang Amadeus Mozart and other early accounts
Don Giovanni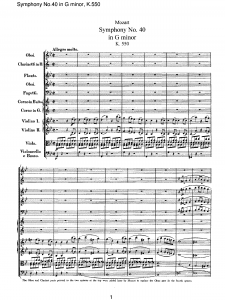 Symphony no. 40 in G minor, K. 550 ; Symphony no. 41 in C, K. 551
Amadeus
on DVD
Mozart : great piano concertos : vol. II, nos. 1, 4, 23 & 24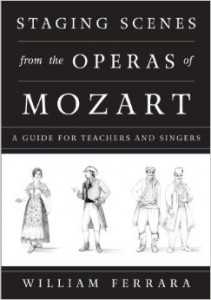 Staging scenes from the operas of Mozart : a guide for teachers and singers by William Ferrara
New CDs for December 2015
Classical
Susan Allen – Postcard From Heaven
Franz Schubert – The Unauthorised Piano Duos, Volume 3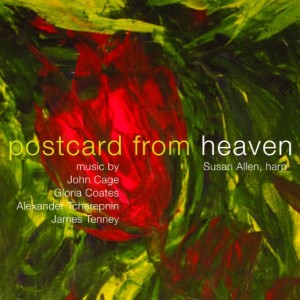 Early Music
Psallentes – Missa Transfigurationis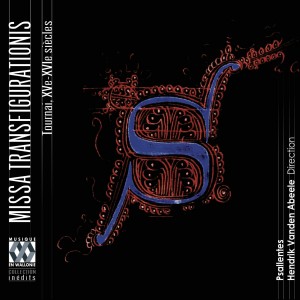 Film Music
Carmine Coppola and Francis Coppola – Apocalypse Now Redux
James Newton Howard – Snow Falling On Cedars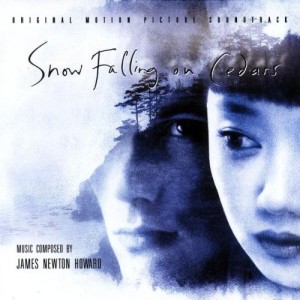 Pop/Rock
Various Artists – Soul Of Sue Records
Various Artists – I'm A Good Woman – Funk Classics From Sassy Soul
Sisters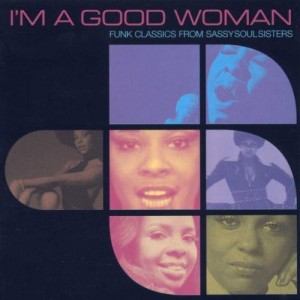 Jazz
Lafayette Harris, Jr. Trio – Bend To The Light
Jacob Fischer- … In New York City
Donald Vega – With Respect To Monty
Band Music
The President's Own U.S. Marine Band – Elements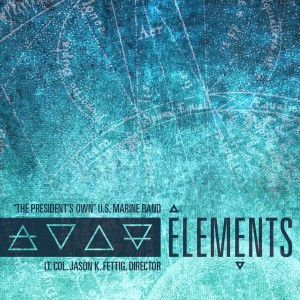 World/Folk Music
George Wassouf – The Best of George Wassouf
Various Artists – Teen Dance Music From China and Malaysia
Voices of Ireland – Lord of the Dance and Other Famous Irish Songs &
Dances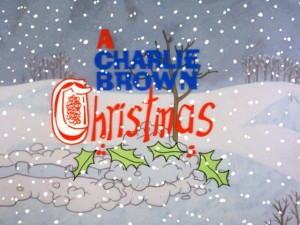 The animated TV special A Charlie Brown Christmas made its debut on December 9th, 1965 on CBS.
The special was atypical for most cartoons at the time because of its contemplative message, its use of real children (some of whom were too young to read) to voice the characters as opposed to adult voice actors and its LACK of use of a laugh track. (Peanuts creator Charles Schulz refused to allow one saying he wanted to "let the people at home enjoy the show at their own speed, in their own way.")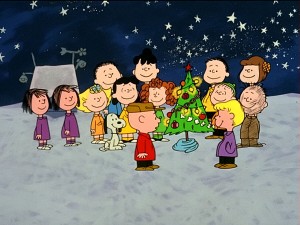 A Charlie Brown Christmas was also noteworthy for its holiday-infused jazz soundtrack created by musician/composer Vince Guaraldi.
Guaraldi became involved with the Peanuts before the start of production for the Christmas special. Producer Lee Mendelson heard Guaraldi's 1963 radio hit "Cast Your Fate To The Wind" while traveling by taxi on the Golden Gate Bridge in San Francisco and initially commissioned Guaraldi write a jazz soundtrack for a television documentary about Charles Schulz called A Boy Named Charlie Brown that wound up never being broadcast. According to Mendelson, the first performance of "Linus & Lucy" occurred over the phone during the production of the documentary. Fortunately, the Christmas special allowed the piece to find a home.
The jazz soundtrack to the special was initially a hard sell, both to Charles Schulz (who was not much of a jazz fan at the time) and to the network since jazz had never been used in an animated special before. Despite Schulz's initial feelings about jazz, he pushed for Guaraldi's music to be included because he believed it created a perfect "bubbly, childlike tone" for the show.
Interestingly, the song "Christmas Time Is Here" was something of a happy accident. According to Lee Mendelson: "For the Christmas Show, [Vince] wrote an original melody that wasn't in the documentary. It was a beautiful melody that opened the scene where the kids are skating. When we looked at the final cut, it seemed to me to be very slow. I said, 'Let me see if I can find some lyricists to put some words to it.' I couldn't find anybody. I sat down at my kitchen table and in 10 minutes I wrote a poem called 'Christmas Time Is Here' to the melody. I wrote all the words down, handed it to Vince, and said, 'Find a choir of kids to sing this.' He had been working with a choir to do a jazz mass in San Francisco. He rushed them all together, about two days later. So that whole thing was written and recorded in about over a two-day period and then rushed into the final mix [of the special]." The song has gone on to become a holiday standard and has been covered by many artists including Tony Bennett and Diana Krall.
In fact, it is hard to imagine the holiday season in the US now without the beloved special and its music!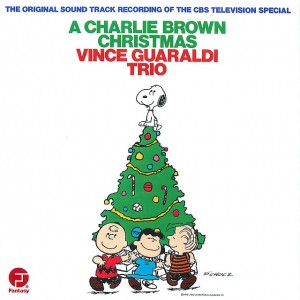 Univeristy of Richmond students, faculty and staff can stream the soundtrack to the special by logging into the Alexander Street press database to which the library subscribes. They can also access Guaraldi's Grace Cathedral Jazz Mass (which also celebrated its 50th anniversary in 2015) as well as several of Guaraldi's other albums.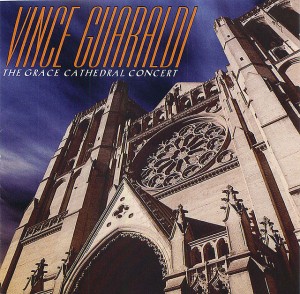 A Charlie Brown Christmas has become the second longest running animated Christmas special of all time (behind 1964's Rudolph the Red-Nosed Reindeer) and the soundtrack album was added to the Library of Congress's National Recording Registry in 2011.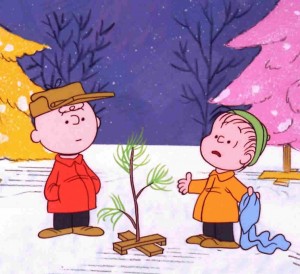 The Parsons Music Library has a special display about A Charlie Brown Christmas and Vince Guaraldi that you can visit through the end of the year — come check it out!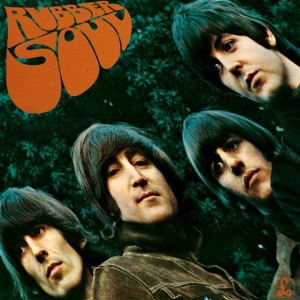 Rubber Soul is the sixth album released by the Beatles. It was issued in the UK on December 3rd, 1965, fifty years ago. (And was released in an altered form in the US on December 6th, 1965.) The album was the first album the Beatles recorded during a continuous period (between October 12th and November 15th, 1965) instead of being recorded piecemeal between tour gigs. This gave the band an opportunity to craft an album that was a more cohesive and introspective unit. Rubber Soul's 14 songs (11 composed by John Lennon & Paul McCartney, 2 composed by George Harrison and 1 written by Lennon, McCartney and Ringo Starr) are stylistically diverse, incorporating elements of R&B, folk rock, pop, soul and psychedelia. It is also the first Beatles album to NOT include any cover songs (i.e., songs orignally written and recorded by other artists).
Rubber Soul was unique for many reasons. The Beatles were beginning to experiment with lyrics that were not necessarily about boy-girl romance and are more lyrically sophisticated than songs like "She Loves You". "Nowhere Man" isn't about romance at all — a first on a Beatles album.
The group also experiments with incorporating unusual instruments (for the time) and sounds onto the album. George Harrison's use of the sitar on Lennon's "Norwegian Wood" helped to spark a musical craze for Indian instruments in pop music. Other "world music" influences are evident in the jazzy French style of McCartney's "Michelle" and a Greek flavored accompaniment on Lennon's "Girl" (with acoustic guitars standing in for bouzoukis). "In My Life" features an instrumental bridge with a Bach-like passage played on piano, but sped up to sound like a harpsichord.
The Beatles' willingness to experiment in the studio was a feature of their work that would continue to develop by leaps and bounds over their next couple of albums. The spirit of experimentation even extended to the album cover itself, which featured a distorted image of the Fab 4 and, unlike most pop albums of the time, did NOT feature the name of the band on the front cover.
Rubber Soul remains a fulfilling album to listen to and to quote music critic Walter Everett, "was made more to be thought about than danced to, and this began a far-reaching trend."
New CDs for November 2015
Classical
Eighth Blackbird – Filament
Antonio Vivaldi – Complete Viola D'Amore Concertos
Franz Schubert – The Unauthorised Piano Duos
Pablo Villegas – Americano
Kontras Quartet – Origins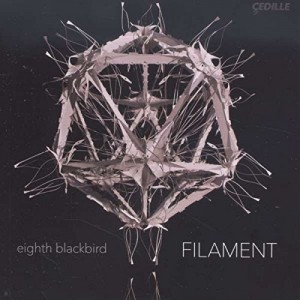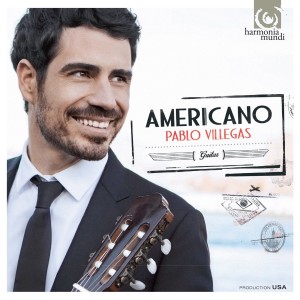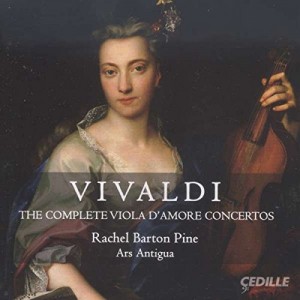 Early Music
Blue Heron Renaissance Choir – Music From The Peterhouse Partbooks, Vol. 4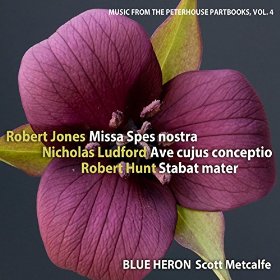 Vocal/Opera
Joyce DiDonato & Antonio Pappano – Joyce & Tony: Live At Wigmore Hall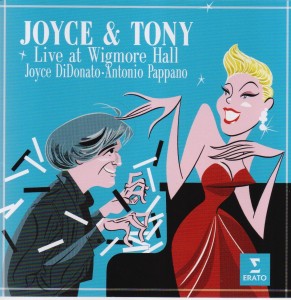 Musicals
Lin-Manuel Miranda – Hamilton: Original Broadway Cast Recording
Pop/Rock/Country/Blues
Juan Diego Florez – Sentimiento Latino
Shemekia Copeland – Talking To Strangers
Shemekia Copeland – Outskirts of Love
Janelle Monae – The Archandroid
Janelle Monae – Metropolis: The Chase Suite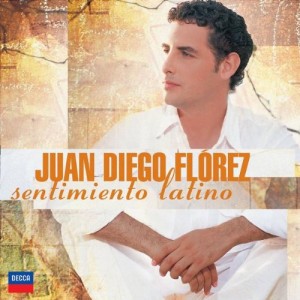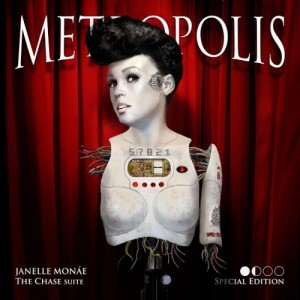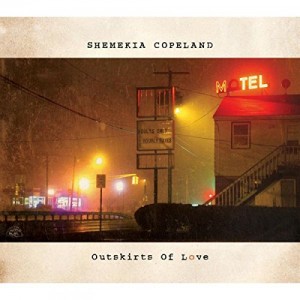 Jazz
John Scofield – Past Present
Sun Ra – Four Classic Albums Plus Bonus Singles
Sun Ra – Soundtrack to the Film Space Is The Place
Kenny Clarke – Kind of Clarke
Dee Dee Bridgewater, Irvin Mayfield & The New Orleans Jazz Orchestra – Dee Dee's Feathers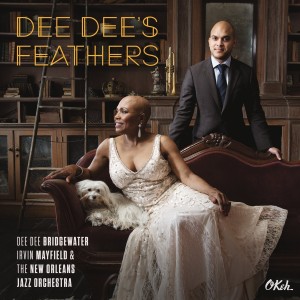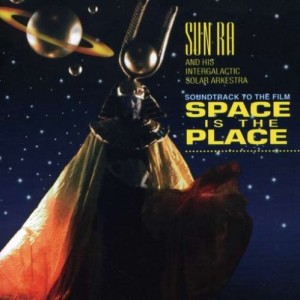 The Richmond Folk Festival has brought world class musicians to the City of Richmond since 2005.    It is a FREE event and attracts thousands of people to Richmond's riverfront (Brown's Island and environs)  to celebrate the richness and diversity of America's culture through music, crafts, dance, storytelling and food. It also provides an excellent opportunity to experience music and performances that are not commonly seen in Virginia and to appreciate different musical styles.
This year's festival takes place October 9th-11th and features an amazing mixture of performers such as:
Hip hop legend DJ Grandmaster Flash from New York, NY, best known for "The Message" and his work with the Furious Five. (We have several CDs, DVDs, and other resources featuring his work or information about it in our collection.
The Cambodian American Heritage Dance Troupe will perform in elaborate costumes with traditional instrumental accompaniment. You can find assorted resources to help you learn more about Cambodian classical music and dance in the library and online.
Feedel Band, an Ethio-jazz band from Addis Ababa via Washington, D.C. Ethio-jazz is a fusion of traditional Ethopian music with jazz, funk, soul and Latin rhythms.
Grupo Rebolu is an Afro-Colombian ensemble that plays a mix of indigenous, African and modern instruments and sings in Spanish. Their music is rooted in traditions of the Caribbean coast of Colombia and dancing is encouraged!
If you're into Celtic music you can see performances by The Alt, a trio of master Irish musicians. The group takes its name from The Alt, a storied glen on the slopes of Knocknarea in County Sligo, said to be the final resting place of the ancient Irish warrior-queen Maeve.
In honor of the Richmond Folk Festival (and in case you can't make it since it's happening during Fall Break), the Parsons Music Library has created a small exhibit featuring examples of the types of music that you can find at the Folk Fest this year as well as some examples of specific performers that will be attending.   Items include books, CDs and DVDs. You can check out the exhibit in the library through the end of October.
We also have an assortment of streaming audio from musicians participating in the folk festival that can be accessed if you are a UR Student, Faculty or Staff Member. You will need to sign in with your UR email address and password to access most of our streaming content.
Sacred steel is a musical style and African American gospel tradition that developed in Pentecostal churches during the 1930s. Per the Richmond Folk Festival's website: "Named for the metal bar – often made of steel – that players slide over strings to vary the pitch of notes, steel guitarists have provided the driving musical force for spirit-filled church services for nearly eighty years. The signature sound remains one characterized by single-note passages that uncannily imitate African American vocal styles. This unique musical tradition, rarely heard outside the church before the early 1990s, has since captivated the ears of the nation and world. Among the finest ambassadors of sacred steel are the Campbell Brothers."
Here is a link where you can hear some of their music: https://newman.richmond.edu/login?qurl=https://search.alexanderstreet.com/view/work/385813
Schooled in Texas blues by her father and raised in Harlem, Shemekia Copeland creates music that reflects gritty urban realities and weaves together blues, soul, and rock and roll.
Here's a link to some streaming audio of her for you to enjoy: https://newman.richmond.edu/login?qurl=https://search.alexanderstreet.com/view/work/2130437
You can also have a listen to streaming audio by artists like rockabilly icon Sleepy LaBeef or out of this world big band free jazz groups like the Sun Ra Arkestra (which bears the name of its founder and bandleader, Sun Ra, who named himself after Ra, the Egyptian God of the Sun, and claimed to be from Saturn!).
The Richmond Folk Festival offers something for everyone and is well worth investigating further either by attending the FREE event yourself or by visiting the music library to learn more about resources that we offer relating to it!