by Gabby Kiser
Gabby Kiser is a junior from Williamsburg, Virginia majoring in English and minoring in History. This is her first summer with the Race & Racism Project. She is also the general manager of WDCE 90.1 FM, a design editor for The Messenger, and a Bunk content wrangler.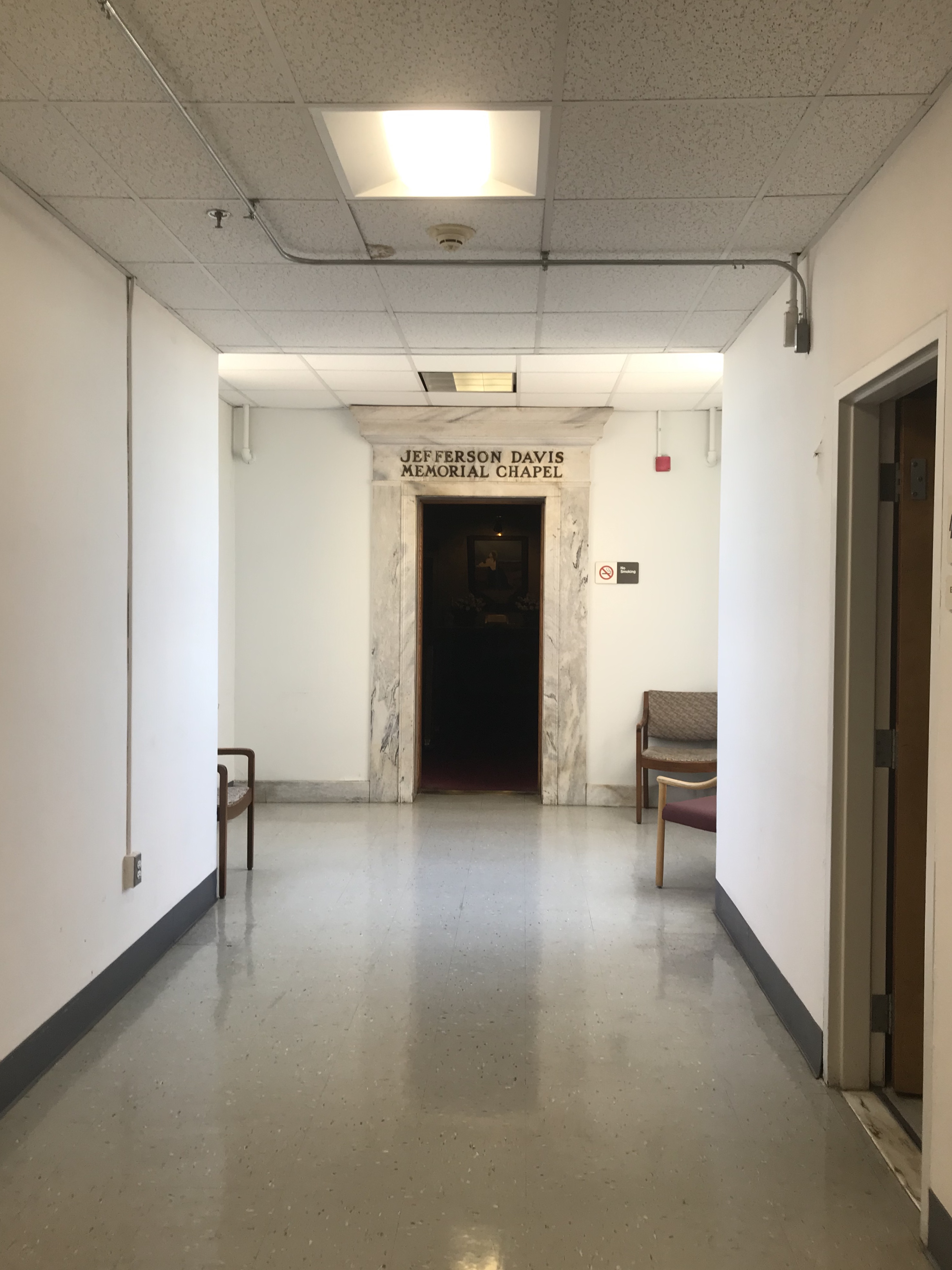 On the 17th floor of the VCU Medical Center's West Hospital rests an unexpected beast. Sure, there's a plaque in the 1st floor lobby that states the Jefferson Davis Memorial Chapel is just an elevator trip away, but, if I hadn't done research before showing up, I certainly wouldn't have anticipated seeing its marble archway behind an unmarked wooden door, sharing the hall with an employee-only restroom and a spattering of what appear to be used waiting-room chairs.
The bits of information I could find online about this place were from three sources: a fairly recent blog post by Selden Richardson in the Shockhoe Examiner, a response from Richardson to a reader, and a MoveOn petition that appears to have gone online in 2015. There are no tours, no maps, and no information at the site aside from memorial plaques placed by the Daughters of the Confederacy in 1960 upon the chapel's opening. The room has lights at both end, but its pews lie in darkness. West Hospital doesn't even hold patients anymore, and narrowly evaded demolition about ten years ago. Still, its chapel is open for whoever wants to see it.