Advisory Group

Dom Harrington is a senior from Indianapolis, Indiana majoring in American Studies and minoring in Women, Gender, and Sexuality studies (WGSS). She has been involved with the Race & Racism Project since 2016 and is currently serving as an advisory board member and as the chair of the 50th anniversary of Residential Desegregation Committee. As a student, she is also an Oldham Scholar, Oliver Hill Scholar, member of the Dean's Student Advisory Board, a research assistant for Dr. Kristjen Lundberg, a peer adviser and mentor, and a Bunk Contributor. She hopes to go to graduate school for mental health counseling. Click here to read her contributions to the project blog, and view her project exhibits here and here.

Julian Hayter is assistant professor of Leadership Studies at the University of Richmond. He is a historian whose research focuses on modern U.S. history, American political development during the mid-20th century within the broader context of modern African American history, and the American civil rights movement.

Patricia Herrera is an associate professor of Theatre at the University of Richmond. In her teaching, research, and community-based projects she explores how the visual and performing arts can be utilized as vehicles to promote social change and social action. She specifically focuses on cultural productions from theater to museum exhibitions of U.S. Latinx and Afro-Latinx communities. Her more recent public humanities projects include creating documentary plays, digital archives, and museum exhibitions about Richmond's history of Civil Rights.

Glyn Hughes is the director of Common Ground and affiliated faculty of Sociology and Anthropology at the University of Richmond. Glyn's work at the University of Richmond is part academic inquiry, part university administration, and part student development, integrated by a justice-centered approach to institutional and social change.
Lynda Kachurek is the Head of Rare Books and Special Collections librarian at Boatwright Memorial Library. In her role, Lynda is responsible for acquiring, preserving, and providing access to materials in the library's special collections and rare book room as well as providing reference assistance and instruction with those collections. Additionally, she is currently the liaison librarian for the Department of History and provides collection development and information literacy instruction for that area.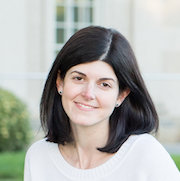 Nicole Maurantonio is associate professor of Rhetoric & Communication Studies and American Studies at the University of Richmond. Her research explores the relationships between memory, race, racism, and media in the 20th and 21st century U.S. She regularly teaches introductory and advanced courses that intersect with these areas of study, engaging students in various forms of community-based learning throughout the city of Richmond. She coordinates the Race & Racism at the University of Richmond project.

Robert K. Nelson is director of the Digital Scholarship Lab and affiliated faculty in the American Studies Program at the University of Richmond. He has authored, directed, or edited digital humanities projects such as American Panorama, "Mining the Dispatch," an enhanced edition of the Atlas of the Historical Geography of the United States, and "Redlining Richmond." He writes and teaches on antislavery and slavery in the nineteenth-century United States.

Bedelia Richards is associate professor of Sociology at the University of Richmond. Her research agenda spans three overlapping areas of inquiry: race/ethnic relations, immigration, and educational inequality. Her research has addressed the implications of the growing diversity of the U.S. Black population, focusing in particular on the experiences of second generation West Indians. Additionally, Dr. Richards has sought to understand better the dynamic ways in which race, class, and culture intersect in shaping students' identities and educational experiences.
Irina Rogova earned her M.S. in Library and Information Science with a specialization in Archives Preservation and Management from Simmons College in Boston, Massachusetts.  She is dedicated to pairing information science with anti-oppression work, which during her graduate career included chairing the Simmons chapter of the Progressive Librarians Guild and co-founding the DERAIL Forum. Previously, she earned her B.A. in Historical Studies at Bard College, with a concentration on Atlantic history.
Advisory Board Emeritus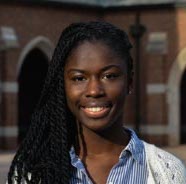 Victoria Charles was the post-baccalaureate fellow for the Race and Racism at the University of Richmond Project from 2016-2017. She received her B.A. in Political Science and American Studies from the University of Richmond in 2016. Her research explored black student life at the university in the late twentieth century, and she produced the Expanding the Ivory Tower podcast exploring the intersection of this history with her own university experience. Click here to read her contributions to the project blog.

Jordana Cox was the Postdoctoral Fellow in Public Humanities at the University of Richmond during the 2016-2017 academic year. She joined the project team as a A&S Summer Fellows mentor. She is currently an Assistant Professor in the Drama and Speech Communication Department at the University of Waterloo.