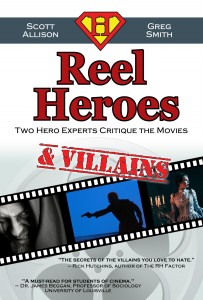 What makes a good movie hero? Which kinds of villains are the best — or the worst?
In Reel Heroes & Villains, Scott Allison and Greg Smith present a new way of understanding movie heroes and villains. This book is already an Amazon Number One Best Seller. Inside this book you'll find: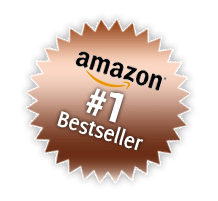 A new innovative model of heroes & villains in the movies
The key to good characters in the movies: Transformation
The Eight Great Arcs of transformations in heroes and villains
How heroes and villains transform morally, emotionally, spiritually, mentally, and physically
How the hero's journey differs from the villain's journey
52 reviews of movie heroes and villains in 2014
Reel Heroes & Villains is scheduled for release on August 15, 2015.
Here's what people are saying about Reel Heroes & Villains:
"Allison and Smith have deftly crafted THE premier text of heroes and villains in contemporary cinema. A shiny portrait that brilliantly dissects the hero-villain dichotomy through a dense mixture of passion, knowledge, and humor to offer profound insights into the hero-villain relationship."
— Jason Roy, The Hero Construction Company
======
"A daring model of heroism and villainy. Allison and Smith's analysis forever changes the way we view movie characters."
— Dr. Robert Giacalone, Professor of Business Ethics, University of Denver
======
"A must-read for all fans of heroes and villains in the movies."
– Dr. James Beggan, Professor of Sociology, University of Louisville
======
"Those mad geniuses, Allison and Smith, are back. Here are the secrets of the villains you love to hate, by the writers you love to read. Cinema's worst villains are no match for Allison and Smith."
— Rick Hutchins, Author of The RH Factor
=====
"A dive into the minds of those you love to hate. Allison and Smith examine the shadowy reflection of heroism."
— Jesse Schultz, Author of Alfheim
=====
"A revolutionary way of understanding heroes and villains in the movies. This book is Allison and Smith's tour de force."
– Dr. James Beggan, University of Louisville