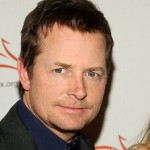 By Scott T. Allison and George R. Goethals
In a previous blog post, we discussed the courageous story of actor Christopher Reeve, who suffered a paralyzing accident in the prime of his life.  With the help and support of his remarkable wife Dana, Christopher emerged as a gutsy champion of philanthropic causes and an inspiring hero to millions of people.  A similar story describes the life of actor Michael J. Fox.  An ultra-successful artist and comedic talent, Fox contracted Parkinson's disease as a young man and has waged a courageous and inspiring battle ever since.
Fox first made his mark in Hollywood in his portrayal as teenager Alex Keaton in the popular television series Family Ties during the 1980s.  He then made the successful transition to feature films, his breakthrough performance coming in the blockbuster film trilogy Back to the Future.  Fox was on top of the world.  He was rich, handsome, talented, and wildly successful at his craft.  He even married the woman of his dreams, Tracy Pollan, in 1988.
Fox's life then took a tragic, unexpected turn.  In 1991, he received the devastating diagnosis from doctors:  He had Parkinson's disease, an incurable degenerative illness that attacks the central nervous system.  Fox continued his acting career while taking medications and undergoing numerous medical procedures.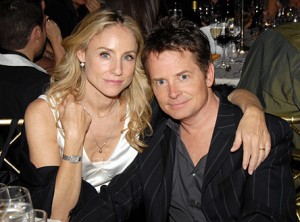 But while starring in the hit television series Spin City ten years ago, he went public with his disease, acknowledging his steady decline and his need to curtail his acting.
His goals during his semi-retirement have been twofold:  Spend more time with his wife Tracy and their four children, and devote his remaining energies toward finding a cure for Parkinson's.  Fox has been a workhorse in that regard.  His foundation, the Michael J. Fox Foundation, was created to help promote and support research aimed at curing Parkinson's disease, primarily through embryonic stem cell studies.
Fox has testified a number of times before Congress to increase federal funding to defeat Parkinson's.  He's also rallied support from both Democrats and Republicans, using his fame and inspirational story to garner funding for his cause.  Said Fox: "Medical science has proven time and again that when the resources are provided, great progress in the treatment, cure, and prevention of disease can occur."
The life we plan to lead is rarely the life we actually lead.  Twenty years ago, Michael J. Fox probably thought that he'd only make his mark in the world as an entertainer.  Life threw him a cruel curve, however.  Like many heroes, Fox has risen to the challenge with great aplomb and grace.  Rather than moving people with his acting, he is moving people in a far more significant and life-affirming way:  As a tireless advocate of funding and research aimed at defeating his crippling disease.  Fox's steadfast commitment to triumphing over adversity is truly heroic.
Fox's work has earned him some well-deserved recognition:  In 2007, Time Magazine named him one of the 100 people "whose power, talent or moral example is transforming the world."  We wish him well on his remarkable journey.
Below is a clip from Katie Couric's interview with Michael J. Fox in 2006.