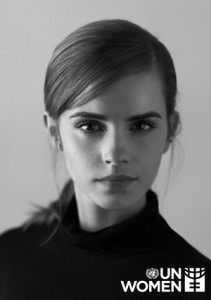 By Carolyn Flannery, Nora Tocheny, & Briana Robinson
British actress and model Emma Watson was born on April 15, 1990. She became a household name when, at the age of nine, she was cast as the strong, charismatic Hermione Granger in the Harry Potter movie series. Watson auditioned for the part as Hermione because her friends did and because it would "be a laugh". Although she didn't take the audition seriously, her drama teacher and casting agents saw great potential in her.
She starred in eight Harry Potter movies, and has gone on to attract prominent roles in other movies and television shows. Her acting career has earned her many awards, such as the Young Artist Award, two Otto Awards, Child Performance of the Year Award, and many more.
Even though Emma Watson had many cinematic successes, becoming a world famous actress did not steer Emma Watson away from continuing her education. In 2009, Watson attended the prestigious Brown University while continuing her role as Hermione Granger in the Harry Potter franchise. She took a year off from her education to act in several movies, but eventually received her bachelor's degree in English Literature.
Not only is Emma Watson known as an accomplished actress, she was also named a Goodwill Ambassador for UN Women and has traveled to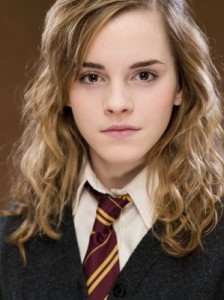 Bangladesh, Zambia, and Uruguay to advocate for human rights. In her September 20 speech for the United Nations, she launched the new HeforShe campaign that aims to bring men into the fight for gender equality. This speech earned her a standing ovation and began a national conversation about gender and feminism.
The HeforShe campaign advocates for gender equality as a human rights issue involving both sexes, a message Watson clearly expressed in her speech. Watson proclaims that feminism has become synonymous with "man-hating", a negative stigma that has thwarted the advancement of gender equality. As a self-declared feminist, Watson explains how both women and men are targets of gender bias, and she urges both men and women to work together to modify today's social norms. Emma Watson focuses her message to men and women of all ages.  She spoke out for human equality, motivating everyone to take a stand for what they believe in by saying, "If not you, who? If not now, when?"
Emma Watson embodies the qualities of a hero through her strong dedication to achieving her goals and advocating for worthy causes. She is an incredibly successful actress, and has many more achievements that are central in her everyday life. Her acting has brought her worldwide fame, and she uses her fame in a positive way to actively support humanitarian efforts. For example, she supports UNICEF on her official fan page and asks her fans to donate.
Watson also is involved with smaller charities, such as Blue Peter's Mission Nutrition, and Wild Trout Trust. She has collaborated with Peopletree, a fair trade ecologically friendly fashion company that establishes production facilities in developing countries to provide community members with economic support through employment opportunities. Emma Watson has had a positive and enduring influence on society and has advanced numerous humanitarian causes, making her a role model and modern day hero.
– – – – – – – – – – – – – – – – – – – – –
Carolyn Flannery, Nora Tocheny, & Briana Robinson are undergraduate students at the University of Richmond. They wrote this essay as part of their course requirement while enrolled in Dr. Scott Allison's Social Psychology class.
– – – – – – – – – – – – – – – – – – – – – – – – – – – – –