By Scott T. Allison and George R. Goethals
Comic book superheroes have long captured people's imaginations.  The prototypical superhero has an extraordinary power or ability, a secret identity, a strong moral code, a striking costume, a sidekick, and a mortal enemy.  The world inhabited by the superhero is typically dark and sinister, with a formidable villain posing grave danger to the general population.  Only the superhero can save this world.  He or she (but usually he) triumphs by overcoming three types of obstacles:  family of origin issues, a unique personal vulnerability, and the fearsome villain.
The latest superhero enjoying great popularity is Iron Man, portrayed in two recent movies by Robert Downey, Jr.  Iron Man made his first appearance in a Marvel Comic book in 1963, at the height of America's cold war with the Soviet Union.  Iron Man's secret identity is Tony Stark, a brilliant weapons designer who suffers a severe heart injury while being kidnapped by a foreign menace.  In the original comic version, the kidnappers are Russians; in the first Iron Man movie, they are Afghan terrorists.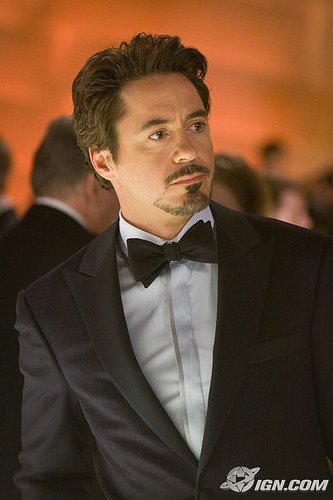 To save his life and aid his escape, he constructs a powered suit of armor that transforms him into a nearly unstoppable human weapon.
What accounts for the great critical and box-office success of the Iron Man movies?  There are several factors.  First, the part of Tony Stark is played superbly by Robert Downey, Jr., who is both charismatic and likeable.  Second, as viewers of Stark's remarkable accomplishments, we are especially impressed because he is a man without an innate superpower.   He relies solely on his superb mind and fierce determination to overcome his enemies.
Third, the Iron Man movies have successfully put a modern spin on many of the classic superhero themes.  For example, narcissism, rather than humility, is seen as a virtue.   In place of the cold war is the threat of terrorism, to which all modern viewers can relate.  Modern technological gadgets are portrayed as the solution to the world's problems; we even witness Robert Downey, Jr. use his cell phone to hack into the U. S. government mainframe.  There is racial and gender diversity, with African-Americans and women showing as much physical prowess and genius as Tony Stark himself.
But with all these modern trappings, Iron Man owes most of its success to its effective use of the classic elements of the heroic journey.  There is a poignant origin story, featuring Stark's emotionally unavailable father who plants the seeds of greatness in his son.  There is adversity for Stark to overcome, namely, his damaged heart that is failing him and requires his genius to
repair.  The villain in Iron Man 2 is an evil Russian physicist, who is nearly Stark's intellectual equal.  Stark's inherent goodness is highlighted when he saves a small boy from certain death at the hands of the villain.
Iron Man 2 also emphasizes the hero's reliance on social support to achieve his noble goals.  Early in the movie, Stark notes with pride that he has no sidekick, yet in the final battle with the villain he concedes that he needs help from his friend, James Rhodes.  The movie ends with Stark winning the heart of his beautiful female love interest, Pepper Potts, played by Gwyneth Paltrow.  Throughout the story, Stark receives important assistance from both Potts and the physically formidable Natalie Rushman, played by Scarlett Johansson.
Why are we drawn to superheroes?  Put simply, we admire their ability to overcome imposing obstacles and triumph over evil.  In a dark world, their actions shine the light of hope and promise for a better tomorrow.  Below is a movie trailer for Iron Man 2.