New CDs for December 2015
Classical
Susan Allen – Postcard From Heaven
Franz Schubert – The Unauthorised Piano Duos, Volume 3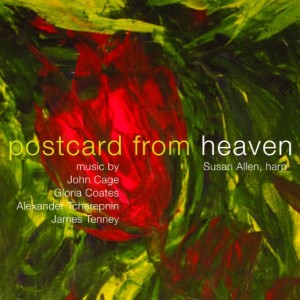 Early Music
Psallentes – Missa Transfigurationis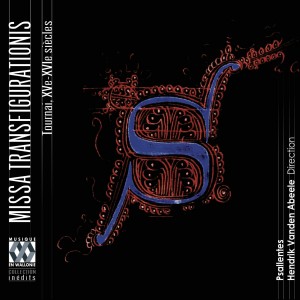 Film Music
Carmine Coppola and Francis Coppola – Apocalypse Now Redux
James Newton Howard – Snow Falling On Cedars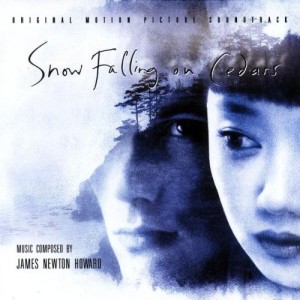 Pop/Rock
Various Artists – Soul Of Sue Records
Various Artists – I'm A Good Woman – Funk Classics From Sassy Soul
Sisters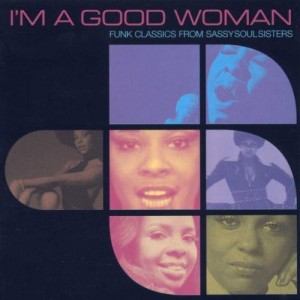 Jazz
Lafayette Harris, Jr. Trio – Bend To The Light
Jacob Fischer- … In New York City
Donald Vega – With Respect To Monty
Band Music
The President's Own U.S. Marine Band – Elements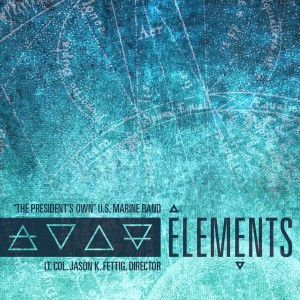 World/Folk Music
George Wassouf – The Best of George Wassouf
Various Artists – Teen Dance Music From China and Malaysia
Voices of Ireland – Lord of the Dance and Other Famous Irish Songs &
Dances
New CDs for October 2015
Classical
J.B. Cramer – Studio Per Il Pianoforte (84 Etudes in Four Books)
Brahms & Reger – Sonatas For Clarinet And Piano
William Lawes – The Royal Consort
Jane Austen Entertains – Jane Austen Entertains: Music From Her Own
Library
Jane Austen's Favourite Music – Jane Austen's Favourite Music: Songs, Piano & Chamber Music from Jane Austen's Own Music Collection
Jane Austen Piano Favourites – Jame Austen Piano Favourites
Entertaining Miss Austen – Entertaining Miss Austen
The Flautadors Recorder Quartet – Cynthia's Revels
Alan Feinberg – Fugue State
Chou Wen-Chung – Eternal Pine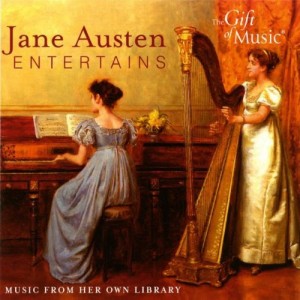 Vocal/Opera
Thomas Arne- Artaxerxes
Mary Jane Newman – Jane's Hand: The Jane Austen Songbook
Loyset Compere – Compere: Magnificat, Motets & Chansons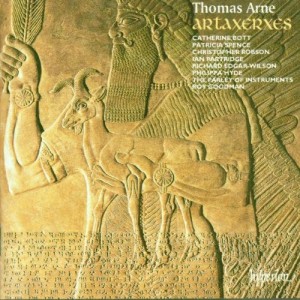 Pop/Rock/Country
Peggy Lee – Miss Peggy Lee
Harry Nilsson – The Point
Harry Nilsson – Pandemonium Shadow Show, Aerial Ballet and Arial Pandemonium
Ballet
Harry Nilsson – Nilsson Schmilsson
The Honey Dewdrops – Silver Lining
Now That's What I Call New Wave 80s – Now That's What I Call New Wave
80s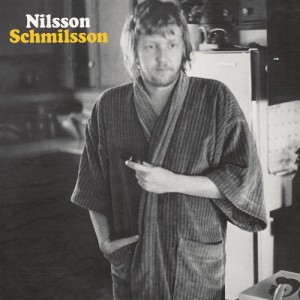 Jazz
Herbie Hancock Septet – Herbie Hancock Septet Live at the Boston Jazz
Workshop
Sam Most – From The Attic of My Mind
Terell Stafford – Brotherlee Love: Celebrating Lee Morgan
Jule Styne – Scott Hamilton Plays Jule Styne
Fred Hersch – Solo
Lafayette Harris Jr. – Trio Talk
Jazz at Lincoln Center Orchestra with Wynton Marsalis – Live In Cuba
Charlie Haden – Tokyo Adagio
Eric Alexander – The Real Thing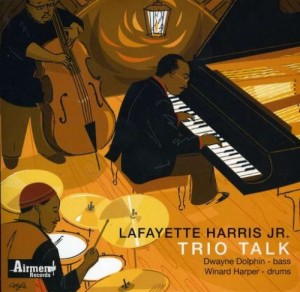 World/Folk Music
Music Rough Guides – The Rough Guide to the Best Arabic Music You've Never
Heard
The Moving Violations – Faster Than A Walk: New England Contra
Music
Marti Nikko & DJ Drez – Dreaming In Sanskrit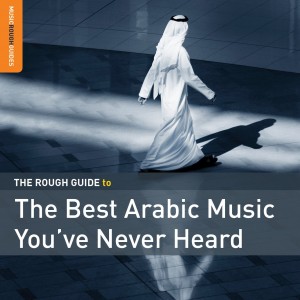 Electronic Music
Bang On A Can All-Stars- Field Recordings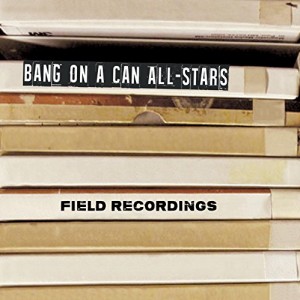 The Richmond Folk Festival has brought world class musicians to the City of Richmond since 2005.    It is a FREE event and attracts thousands of people to Richmond's riverfront (Brown's Island and environs)  to celebrate the richness and diversity of America's culture through music, crafts, dance, storytelling and food. It also provides an excellent opportunity to experience music and performances that are not commonly seen in Virginia and to appreciate different musical styles.
This year's festival takes place October 9th-11th and features an amazing mixture of performers such as:
Hip hop legend DJ Grandmaster Flash from New York, NY, best known for "The Message" and his work with the Furious Five. (We have several CDs, DVDs, and other resources featuring his work or information about it in our collection.
The Cambodian American Heritage Dance Troupe will perform in elaborate costumes with traditional instrumental accompaniment. You can find assorted resources to help you learn more about Cambodian classical music and dance in the library and online.
Feedel Band, an Ethio-jazz band from Addis Ababa via Washington, D.C. Ethio-jazz is a fusion of traditional Ethopian music with jazz, funk, soul and Latin rhythms.
Grupo Rebolu is an Afro-Colombian ensemble that plays a mix of indigenous, African and modern instruments and sings in Spanish. Their music is rooted in traditions of the Caribbean coast of Colombia and dancing is encouraged!
If you're into Celtic music you can see performances by The Alt, a trio of master Irish musicians. The group takes its name from The Alt, a storied glen on the slopes of Knocknarea in County Sligo, said to be the final resting place of the ancient Irish warrior-queen Maeve.
In honor of the Richmond Folk Festival (and in case you can't make it since it's happening during Fall Break), the Parsons Music Library has created a small exhibit featuring examples of the types of music that you can find at the Folk Fest this year as well as some examples of specific performers that will be attending.   Items include books, CDs and DVDs. You can check out the exhibit in the library through the end of October.
We also have an assortment of streaming audio from musicians participating in the folk festival that can be accessed if you are a UR Student, Faculty or Staff Member. You will need to sign in with your UR email address and password to access most of our streaming content.
Sacred steel is a musical style and African American gospel tradition that developed in Pentecostal churches during the 1930s. Per the Richmond Folk Festival's website: "Named for the metal bar – often made of steel – that players slide over strings to vary the pitch of notes, steel guitarists have provided the driving musical force for spirit-filled church services for nearly eighty years. The signature sound remains one characterized by single-note passages that uncannily imitate African American vocal styles. This unique musical tradition, rarely heard outside the church before the early 1990s, has since captivated the ears of the nation and world. Among the finest ambassadors of sacred steel are the Campbell Brothers."
Here is a link where you can hear some of their music: https://newman.richmond.edu/login?qurl=https://search.alexanderstreet.com/view/work/385813
Schooled in Texas blues by her father and raised in Harlem, Shemekia Copeland creates music that reflects gritty urban realities and weaves together blues, soul, and rock and roll.
Here's a link to some streaming audio of her for you to enjoy: https://newman.richmond.edu/login?qurl=https://search.alexanderstreet.com/view/work/2130437
You can also have a listen to streaming audio by artists like rockabilly icon Sleepy LaBeef or out of this world big band free jazz groups like the Sun Ra Arkestra (which bears the name of its founder and bandleader, Sun Ra, who named himself after Ra, the Egyptian God of the Sun, and claimed to be from Saturn!).
The Richmond Folk Festival offers something for everyone and is well worth investigating further either by attending the FREE event yourself or by visiting the music library to learn more about resources that we offer relating to it!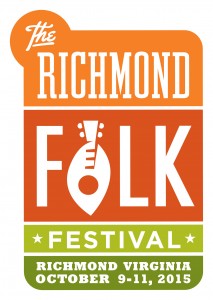 For August and September 2015
Classical
Vocal/Opera
Pop/Rock/Country
Musicals
Jazz
World/Folk Music
Electronic Music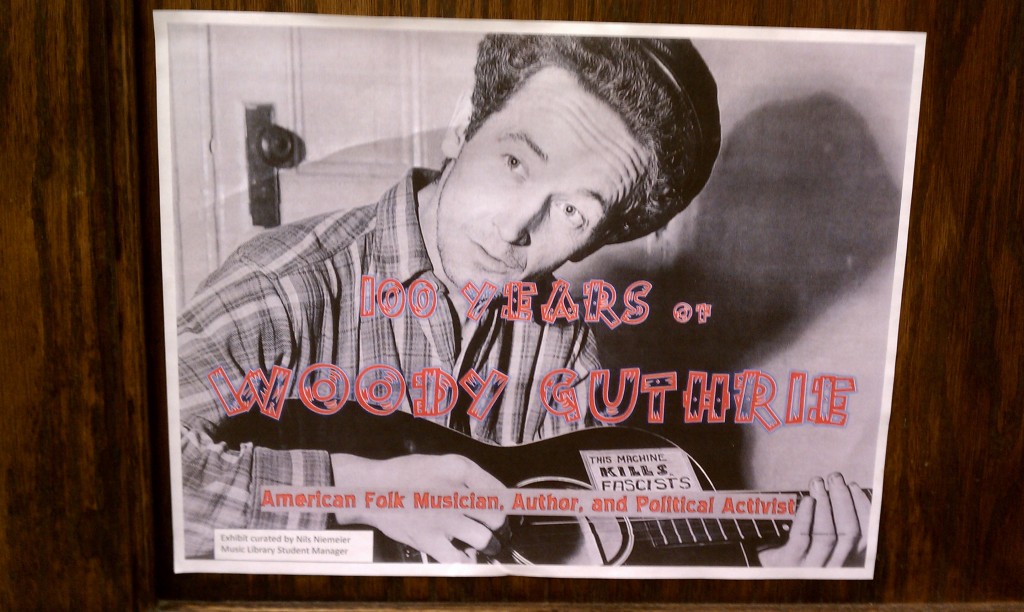 Editor's Note: This guest post by one of our Student Managers, Nils Niemeier, is a must-read for any fan of Woody Guthrie. It accompanies the new display put together by Nils on the second floor of Boatwright Library in the study area. Enjoy!
Woody Guthrie (1912-1967) may have only lived to be 55, but his legacy has had a continuous impact on American music, both in the folk scene and outside of it.  Born in Okemah, Oklahoma, Guthrie took to music as a way to support his first wife and three children during the Great Depression, traveling all over the western United States, playing concerts and radio programs and doing itinerant labor.  He finally settled in California in 1937, where he made a name for himself as a social commentator and musician on local radio stations.  He soon became tired of life in California, and headed east to New York in 1940, where he met Alan Lomax and recorded several hours of music and conversation with him for the Library of Congress. In 1941, he joined the Almanac Singers, a pro-Communist, anti-Fascist group of musicians with whom Guthrie wrote many songs urging action against the Fascists in Europe (though the Almanacs had been against US entry into the war prior to the breaking of Hitler's nonaggression pact with Stalin).  While in New York, Guthrie had his own radio program, and made money for himself and his family through his recordings.  Still a rambler, he traveled constantly across the United States.  Unfortunately, this constant traveling contributed to the dissolution of his first marriage.
By 1942, Guthrie was writing, and he published his semi-fictionalized autobiography, Bound for Glory, in 1943.  Around the same time, Guthrie enlisted in the US military, first in the Merchant Marine, and then in the Army.  All the while he continued writing songs.  Following the end of the war, Guthrie married his second wife, and settled down on Coney Island, where he lived until 1954.  They had three children together.  He continued writing songs and books, including several albums for children.  It was also during the 1940s that he began showing signs of developing Huntington's disease (which he inherited from his mother).  In 1954, he left his second wife and their children to go to California, where he met his third wife and had a daughter by her.  The rise in anti-Communist feeling and black-listings in California during the 1950s, however, caused him to head east again, this time to Florida, where he lived on a friend's property and began working on a second book.  As his symptoms worsened, though, Guthrie and his third wife went back to New York.  In 1958, he was diagnosed with Huntington's and was admitted to Greystone Psychiatric Hospital, where he lived out the rest of his days.  His hospital room became a mecca for young musicians who wished to play for or learn from him.  He died in 1967.
In total, over the span of his life, Guthrie wrote nearly 3000 songs, and two books.  He also left behind an extensive portfolio of paintings and drawings, as well as numerous letters and unfinished writings.
In light of the centennial of his birth, and given the enormous impact Guthrie had on the folk music movement in the United States, I have put together a small exhibit of just a fraction of the books and recordings by and about Woody Guthrie in our physical and electronic holdings.  Here are some excerpts from the exhibit text to pique your interest:
The first edition of Guthrie's autobiography, with a letter to Harry Zollars written in the endpapers.  The letter outlines Guthrie's personal political philosophy during the years of the Second World War: "…we will either soon have a union world or a fascist one—and even then the fascist one couldn't do any more than postpone the Union world—a bad and terrible and useless and bloody delay—so let's have Union—because Union is the sum total of all ideals and all religion."
Alan Lomax, known for his collections of American folk songs and field recordings of folk and traditional music made for the Library of Congress, became one of Guthrie's greatest musical allies.  As evidenced in the letter from Lomax, he held Guthrie in high regard.  With Lomax and Pete Seeger, Guthrie wrote notes for the songs included in the collection of union, work, and protest songs, Hard Hitting Songs for Hard-Hit People, which was not published until 1967 due to the controversial nature of the lyrics included, many of which exhibited a pro-union bias.  Not long after Guthrie became associated with Lomax, he also became a member of the Almanac Singers in 1941, a pro-Soviet group featuring Lee Hays, Pete Seeger, and Millard Lampell (among others. Including Lomax's wife, Bess, and briefly, Burl Ives), that strongly supported US intervention in the Second World War following Hitler's violation of the non-aggression pact with Stalinist Russia.
The letter on the left-hand page is Guthrie's open letter to the Library of Congress thanking them for the preservation of his songbook; in it, he jokingly hopes that members of Congress will gather around and sing his songs, especially "the most radical tunes."  He jokes, too, that if members of Congress knew that he was going to be published, they would have "cut my original book down by half.  Thank goodness we got it through."
The letter on the right-hand page is a more serious plea to R. P. Weatherald of RCA Victor to consider publishing an album of "war songs [as] work songs" to motivate the people to work toward the American war effort and defeat the fascists.
Guthrie's personal impact on the American Folk genre sometimes overshadows his work with other musicians.  In addition to his solo recordings, Guthrie performed and recorded with many musicians, including those involved with anti-Fascist, Popular-Front group, The Almanac Singers, prior to and during the Second World War.  Some of the musicians with whom Guthrie was associated were Sonny Terry, Cisco Houston, Pete Seeger, Leadbelly, and Brownie McGhee.
If you are interested in Guthrie's life, work, and music, feel free to browse the University of Richmond Libraries Catalog (http://library.richmond.edu), or see the exhibit in the Second Floor Study Area in Boatwright Library.  You can also learn more about Guthrie's life and music at the official Woody Guthrie Foundation website (http://www.woodyguthrie.org).