New CDs for March 2018
Concertos, Chamber and Orchestral Music
Francois Devienne – Flute Concertos Nos. 9-12
Jennifer Higdon – All Things Majestic / Viola Concerto / Oboe Concerto
Jennifer Higdon – Piano Trio / Voices / Impressions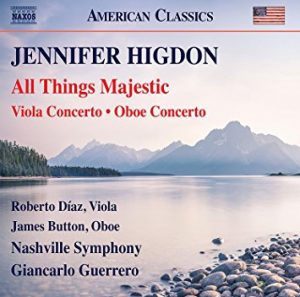 Sheku Kanneh-Mason – Inspiration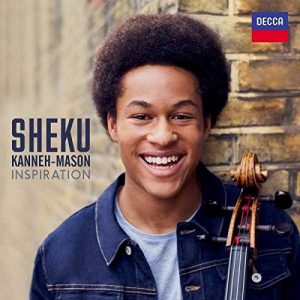 Jeffrey LaDeur – Debussy & Rameau: The Unbroken Line
Alon Sariel – Telemandolin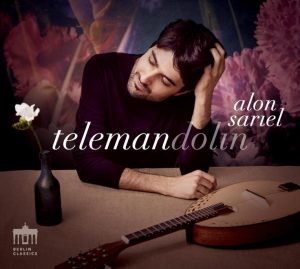 Arnold Schoenberg – String Quartets 2 & 4 / Gringolts Quartet
Kai Schumacher – Beauty in Simplicity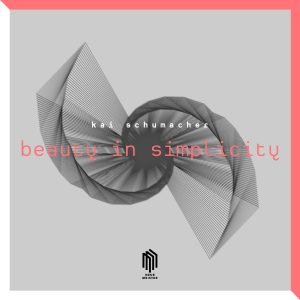 Jazz
Behn Gillece – Walk of Fire
Aaron Goldberg – The Now

Justin Kauflin – Dedication
Jimmy McGriff – The Best of the Sue Years, 1962-1965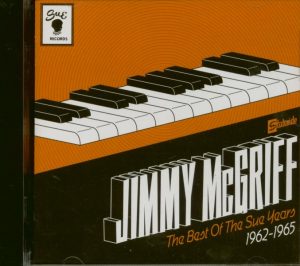 Thelonious Monk – Solo Monk
Mostly Other People Do The Killing – Red Hot
Oneness of Juju – Space Jungle Luv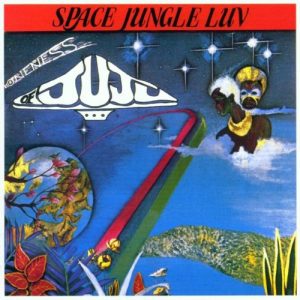 Gregory Porter – Nat "King" Cole & Me
Rez Abbasi Acoustic Quartet – Intents and Purposes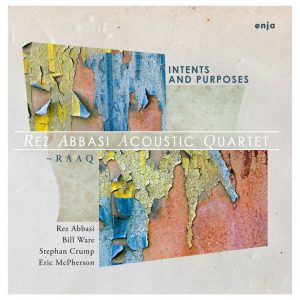 Opera, Opera Excerpts and Art Songs
Daron Hagen – After Words : 21st-Century Song Cycles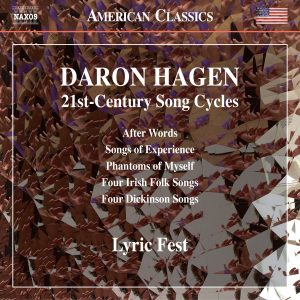 Choral Music
Benjamin Britten – A Ceremony of Carols / Friday Afternoons / Three Two-Part Songs
Luminos – In Lucem
John Turner – Christmas Card Carols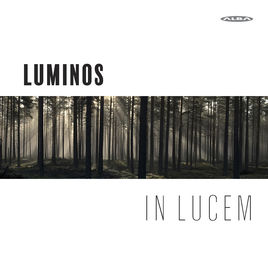 Folk and World Music
The James Connolly Songs of Freedom Band – Songs of Freedom
Various Artists – Andina, the Sound of the Peruvian Andes : Huyano, Carnaval & Cumbia, 1968 to 1978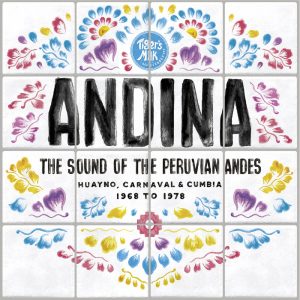 Popular Music
Various Artists – Caribbean in America, 1915-1962
Steven Wright-Mark – My Plastic World …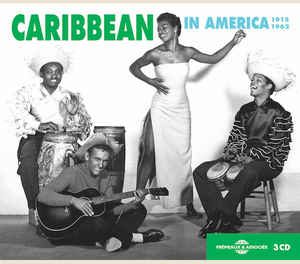 New CDs for December 2017
Concertos and Chamber Music
Carl Philipp Emanuel Bach – Tangere
Danish String Quartet – Thomas Ades, Per Nørgard, Hans Abrahamsen
Danish String Quartet – Last Leaf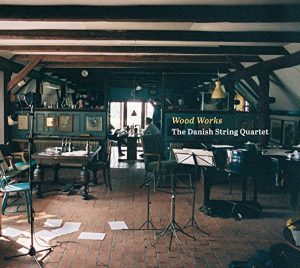 Danish String Quartet – Wood Works
Anthony de Mare – Liaisons : Re-imagining Sondheim from the Piano
Francois Devienne – Flute Concertos Nos. 1-4
Francois Devienne – Flute Conteros Nos. 5-8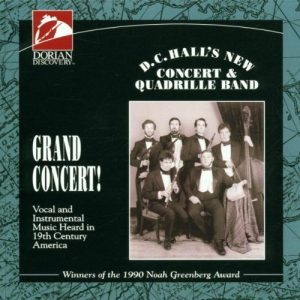 D.C. Hall's New Concert & Quadrille Band – Grand Concert!: Vocal and Instrumental Music Heard in 19th Century America
Beth Levin – Bright Cirle / Schubert, Brahms, Del Tredici
Beth Levin – Personae / Chopin, Eliasson, Schumann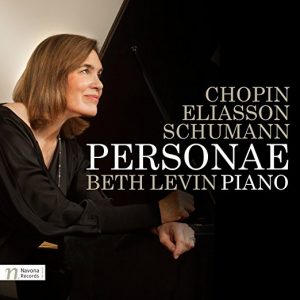 Jazz
Rez Abbasi – Unfiltered Universe
Miles Davis & Bill Evans – Complete Studio & Live Masters
Kyle Eastwood – In Transit
Opera, Opera Excerpts and Art Songs
Pretty Yende – Dreams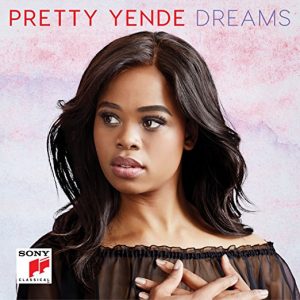 Sacred Vocal Music
St. Hildegard Von Bingen – Hildegard Von Bingen: The Complete Edition – Sequentia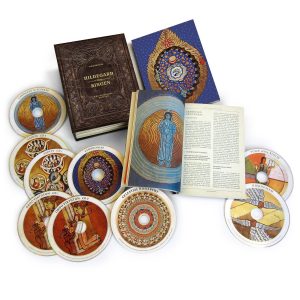 Gospel Music
Various Artists – Feel Good! : 40 Years of Life Changing Music
Pop, Blues, Rap and Rock Music
Talib Kweli- Radio Silence
Mavis Staples – If All I Was Was Black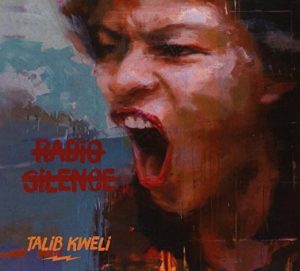 World Music
Abelardo Barroso – Cha Cha Cha – Albelardo Barroso with Orquestra Sensacion
Buena Vista Social Club – Lost and Found
Various Artists – Anthology of Classic Cuban Music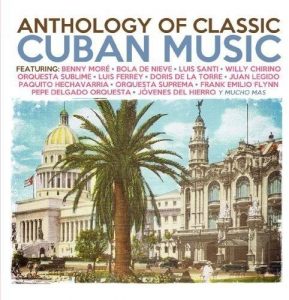 Band Music
United States Marine Band – Arioso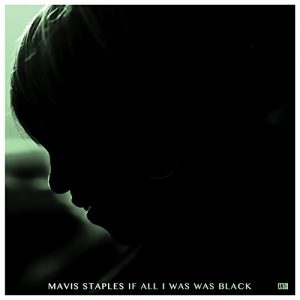 New CDs for October 2017
Orchestral Music
Dimitri Shostakovich – Under Stalin's Shadow : Symphonies Nos. 5, 8, 9
Dimitri Shostakovich – Under Stalin's Shadow : Symphonie No. 10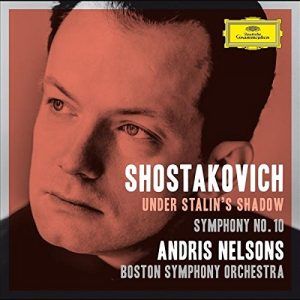 Concertos and Chamber Music
J.S. Bach – The Cello Suites According to Anna Magdalena
J.S. Bach – Solo Works for Marimba — Kuniko
Ferio Saxophone Quartet – Flux : Original Works for Saxophone Quartet
Joseph Haydn – Flute Sonatas
Eunmi Ko – She Rose, and Let Me In
Isang Yun – Chamber Music
Isang Yun – Chamber Music : World Premier Recordings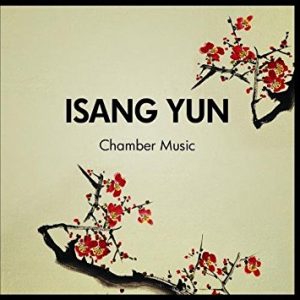 Electronic Music
Various artists – Space, Energy & Light: Experimental Electronic and Acoustic Soundscapes 1961-88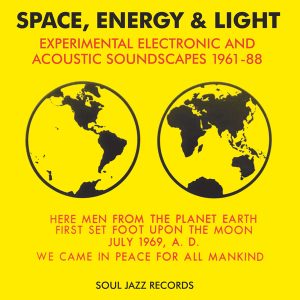 Jazz
Bill Evans – Another Time : The Hilversum Concert
Gary Smulyan Quartet – Royalty at Le Duc: Live at Le Duc des Lombards
Harry Allen's All Star New York Saxophone Band – The Candy Men
Fred Hersch – Open Book
Junior Mance – The Complete Albums Collection, 1959-1962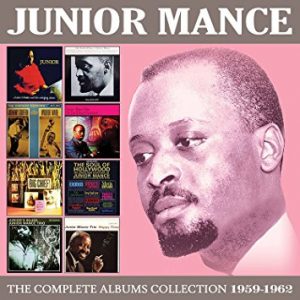 Jeremy Rose – Within & Without
San Francisco String Trio – May I Introduce To You
Triocity – I Believe In You
Chris Washburne – Rags and Roots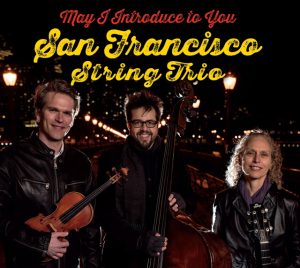 Opera, Opera Excerpts and Art Songs
Jamie Barton – All Who Wander
George Frideric Handel – Rinaldo

Dimitri Hvorostovsky – Dimitri Hvorostovsky sings of war, peace, love and sorrow
Louis Karchin – Romulus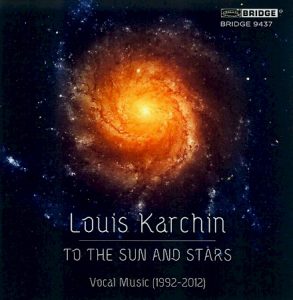 Louis Karchin – To The Sun And Stars
Franz Schubert – Schubert Songs — Thomas Meglioranza & Reiko Uchida
Franz Schubert – Winterreise — Thomas Meglioranza & Reiko Uchida
Pretty Yende – A Journey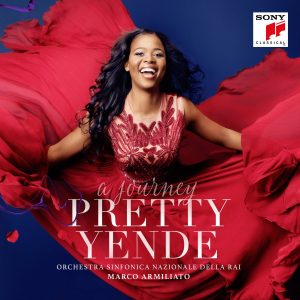 Choral Music
Henricus Isaac – Nell tempo di Lorenzo de'Medici & Maximilian I, 1450-1519
ORA – Many Are The Wonders: Renaissance Gems and Their Reflections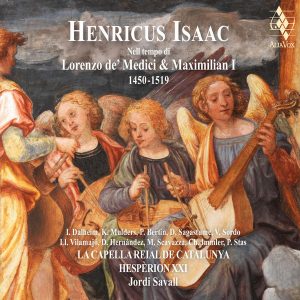 World Music
Trio Da Kali and Kronos Quartet – Ladilikan
Various Artists – Sweet As Broken Dates: Lost Somali Tapes from the Horn of Africa
Musicals
Brenda Russell – The Color Purple : New Broadway Cast Recording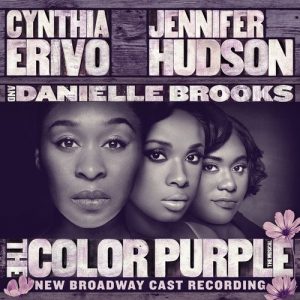 Ameriana, Bluegrass, and Country Music
Arthur Alexander – Arthur Alexander
Rhiannon Giddens – Factory Girl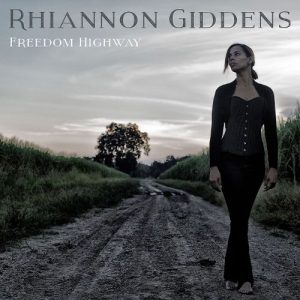 Rhiannon Giddens – Freedom Highway
John Reischman and the Jaybirds – On That Other Green Shore
The Sweetback Sisters – King of Killing Time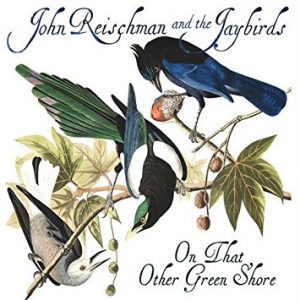 Pop and Rock Music
Raspberries – Pop Art Live
Editor's note: Arachnophonia is a regular feature on our blog where members of the UR community can share their thoughts about items in the Parsons Music Library's collection. All links included in these posts will take you to either the library catalog record for the item in question or to additional relevant information from around the web.
Today's installment of Arachnophonia is by Music Library student library worker AJ (class of 2018). Thanks, AJ!
Gordon Goodwin's Big Phat Band
"Sing Sang Sung"
Swingin' For The Fences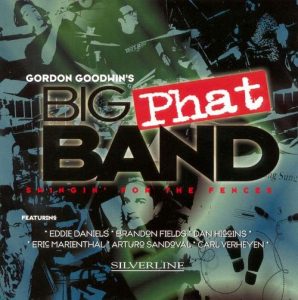 One of my favorite jazz groups is Gordon Goodwin's Big Phat Band.
In high school, my director loved to challenge us, and I still remember one of the hardest songs I've ever had to play was "Sing Sang Sung" by the Phat Band off of their album Swinging for the Fences. It's a newer take on "Sing Sing Sing", but I believe it to be infinitely harder and more intricate. The piece makes every player have to really know their stuff; there is hardly any unison to hide behind. In high school, we had to learn the second half of the piece by heart, because when the breakdown happens, we walked out into the crowd, off the stage, and played in the audience. Everyone loved it. How could they not? The upbeat tempo of a strikingly familiar melody moves everyone.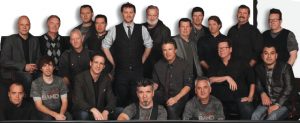 New CDs for September 2017
Orchestral Music
George Crumb – George Crumb
William Schuman – Symphonies and Selected Orchestral Works
Roger Sessions – Symphonies 6, 7 & 9
Ralph Vaughan Williams – Complete Symphonies
Isang Yun – Complete Symphonies; My Land, My People; Exemplum

Concertos and Chamber Music
Alberto Ginastera – The Three Piano Concertos (Nissman Plays Ginastera)
Bohuslav Martinu – Chamber Music with Flute
Jean-Pierre Rampal – Les triomphes de Jean-Pierre Rampal
Ransom Wilson – Flute Music By French Composers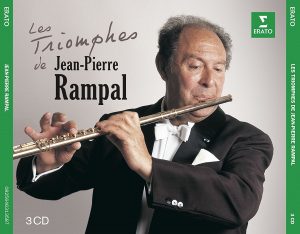 Jazz
Tri-Ocity – The Art of the Jazz Organ Trio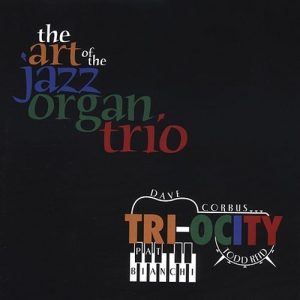 Film Music
Dimitri Shostakovich – Hamlet: Music for the Film, op. 116/116a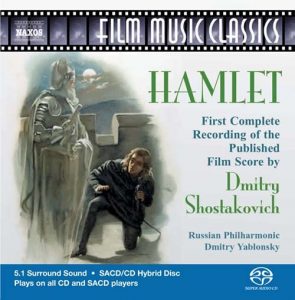 New CDs for July 2017
Orchestral Music
Ernest Bloch – America (An Epic Rhapsody)
Margaret Brouwer – Orchestral and Percussion Music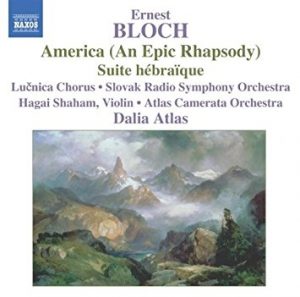 Diana Cotoman – Symphonie No. 1
Diana Cotoman – Symphonie No. 2
Diana Cotoman – Tableaux & Poemes
Frederick Delius – Appalachia / The Song of the High Hills
Henri Dutilleux – Metaboles / The Shadows of Time
Henri Dutilleux – Symphony No. 2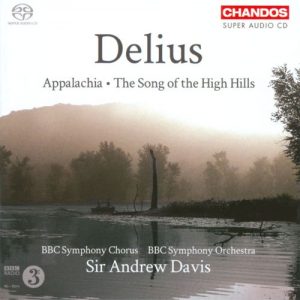 G.F. Handel – Water Music / Music for the Royal Fireworks
Hans Werner Henze – Drei sinfonische eduden / Quattro poemi / Nachstucke und arien / La selva incantata
Hans Wener Henze – Ode to the West Wind / Five Neapolitan Songs / Three Dithyrambs
Vincent D'Indy – Jour d'ete a la montagne, Op. 61 & Symphonie sur un chant montagnard "Chevenole", Op. 25
King's Consort – The Coronation of King George II
Olivier Messiaen – Turangali^la symphony
Christopher Rouse – Odna Zhizn / Symphonies Nos. 3 & 4 / Prospero's Rooms
Bright Sheng – The Phoenix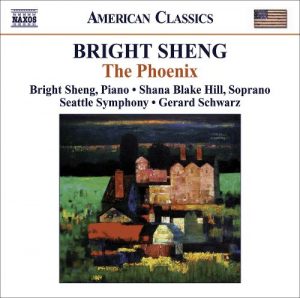 Chamber Music and Concertos
Martha Argerich – Debut Recital: Chopin, Brahms, Liszt, Ravel, Prokofiev
Ludwig van Beethoven – Bearbeitungen Fur Blaser
Ludwig van Beethoven – Legacy: The Spirit of Beethoven – Gwendolyn Mok
Ludwig van Beethoven – Sonatas for Violin and Piano
Ebb & Flow Arts – Explorations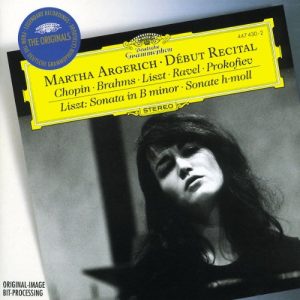 Soovin Kim; Jeremy Denk; Jupiter String Quartet – Concert in D Major; Chausson / Sonata No. 1 in A Major; Faure
Steven Mackey – Banana Dump Truck: Music of Steven Mackey
Sphinx Virtuosi – Live in Concert
Richard Strauss – Violin Concerto / Sonata in Eb
Charles Wuorinen – Ashberyana / Fenton Songs
Ellen Taaffe Zwilich – Violin Concerto / Rituals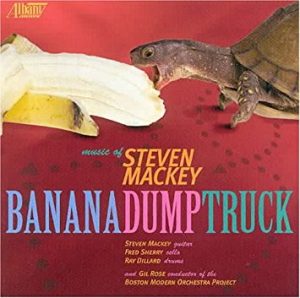 Popular Music
The Chainsmokers – Bouquet
Kaia Kater – Nine Pin
Josh Ritter – Sermon on the Rocks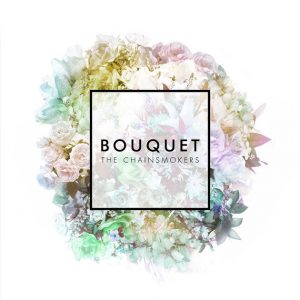 Duncan Sheik – Legerdemain
Various artists – Tamla Motwon : Connoisseurs
Suzanne Vega – Tales from the Realm of the Queen of Pentacles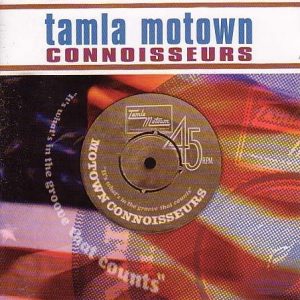 Band Music
Thomas Coates – Thomas Coates : The Father of Band Music in America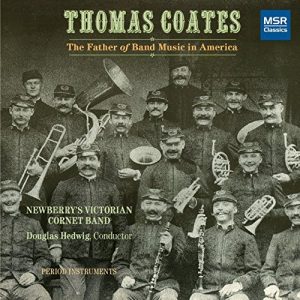 Cantatas, Choruses, Operas and Oratorios
J.S. Bach – St. Mark Passion
Felix Mendelssohn Bartholdy – Psalmen un Moetetten / Oratorium Christus Op. 97
Ludwig van Beethoven – Fidelio
Ludwig van Beethoven – Missa Solemnis
George Frideric Handel – Amor e gelosia : Operatic Arias
George Frideric Handel – Delirio : Italian Cantatas
George Frideric Handel – Rinaldo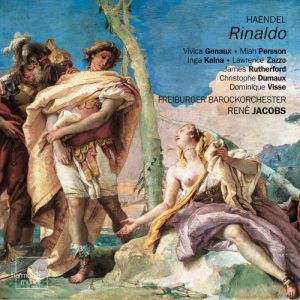 Witold Lutoslawski – Twenty Polish Christmas Carols
Musica Ficta – Danske julesalmer og sange
Ariel Ramirez – Missa Criolla / Navidad Nuestra
Paul Schoenfield – Concerto for Violin & Orchestra / Four Motets / The Merchant and the Pauper (excerpts)
John Tavener – Lament for Jerusalem
Kurt Weill – The Seven Deadly Sins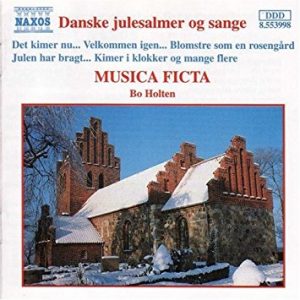 Jazz
Seamus Blake & Chris Cheek with Reeds Ramble – Let's Call The Whole Thing Off
Jane Ira Bloom – Early Americans
Avishai Cohen – Into The Silence
The Cookers – The Call of the Wild and Peaceful Heart
Fred Hersch Trio – Alive at the Vanguard
Harold Lopez-Nussa – El Viaje
Joe Mulholland Trio – Runaway Train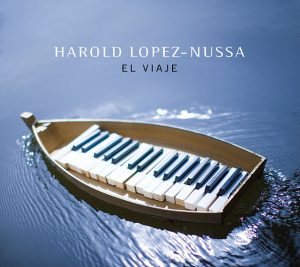 Musicals & Film Music
City of Prague Philharmonic – Psycho : The Essential Alfred Hitchcock
Osvaldo Golijov – Youth Without Youth : Original Motion Picture Soundtrack
Maury Yeston – Titanic : A New Musical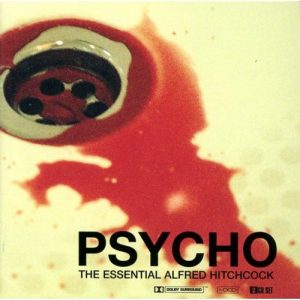 World / Folk Music
Sheila Chandra – Monsoon
Maarja Nuut – Une meeles = In the hold of a dream
Various Artists – Why The Mountains Are Black : Primeval Greek Village Music : 1907-1960
Various Artists – Women of Africa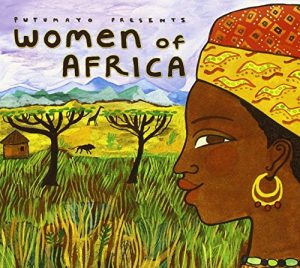 New CDs for April / May 2017
Classical
Catalyst Quartet – Bach/Gould Project / J.S. Bach
Antal Dorati – Antal Dorati Conducts Satie, Milhaud, Auric, Francaix, and Fetler
Alberto Ginastera / Heitor Villa-Lobos / Jose Evangelista – Concerto for Strings / Suite for Strings / Airs d'Espagnes for String Orchestra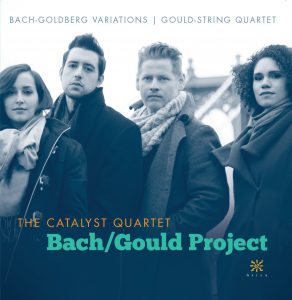 Franz Xaver Mozart / Muzio Clementi – The Classical Piano Concerto
Carl Nielsen – Aladdin Suite / Pan and Syrinx / Saga Dream / Maskarade Overture / Helios Overture
Rachel Barton Pine – Capricho Latino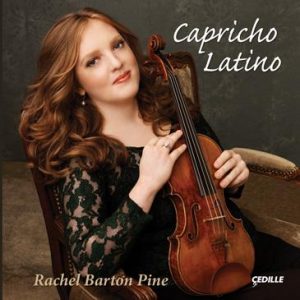 Rachel Barton Pine – Testament: Complete Sonatas and Partitas for Solo Violin / J.S. Bach
Louis Spohr – Violin Concertos Nos. 6, 8, and 11
Alberto Williams – Musica para piano Volume 1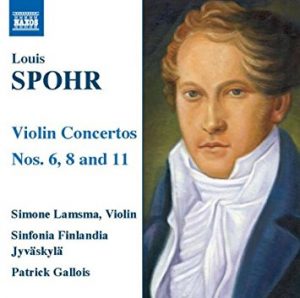 Jazz
Pat Metheny – The Unity Sessions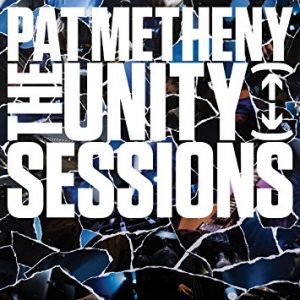 Pop / Rock / R&B
Drake – Views
The Killers – Hot Fuss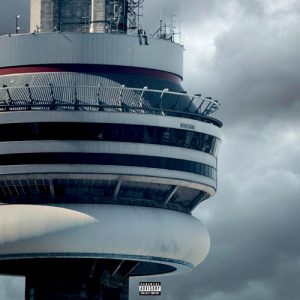 Miramar – Dedication to Sylvia Rexach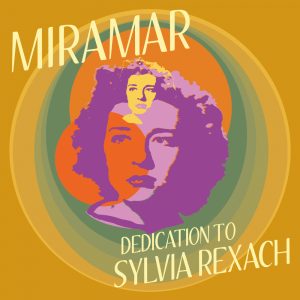 Adriano Viterbini – Film [O] Sound
Various Artists – Boombox 1: Early Independent Hip Hop, Electro and Disco Rap, 1979-1982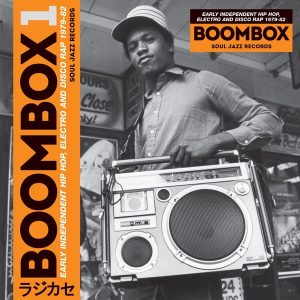 Vocal/ Choral Music
Ian Bostridge – Shakespeare Songs
Thomas Lloyd – Bonhoeffer: A Choral-Theater Piece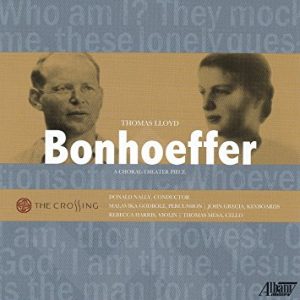 New CDs for March 2017
Classical
Frederic Chopin – Piano Concertos Nos. 1 & 2
Jessie Montgomery – Strum: Music for Strings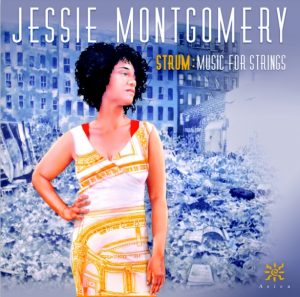 Carl Nielsen – Symphony No. 1 op. 7/ Little Suite, Op. 1
Louis Spohr – Violin Concertos 7, 9 & 10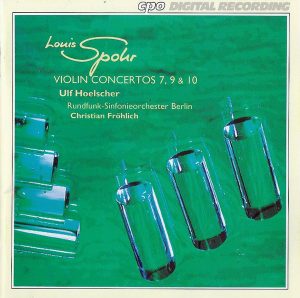 Ingolf Turban – Violin Concertos by Bruch, Busoni and Strauss
Jazz
Stefon Harris – Ninety Miles
SF Jazz Collective – Wonder: The Songs of Stevie Wonder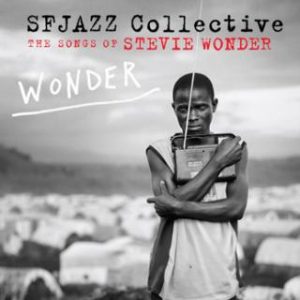 Bluegrass
Nefesh Mountain – Nefesh Mountain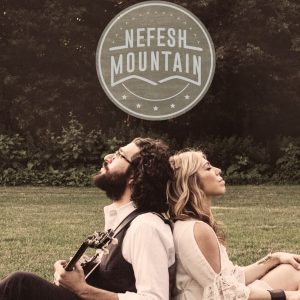 Ballet, Musical Theatre and Motion Picture Music
Eubie Blake and Noble Sissle – Sissle and Blake sing Shuffle Along
Geoffrey Simon – French Ballet Music of the 1920s
Frank Zappa – 200 Motels: The Suites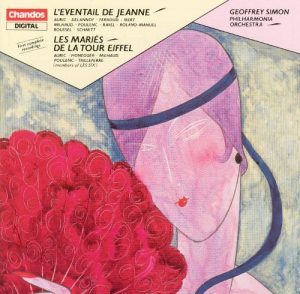 Vocal Music
Christian Gerhaher – Mahler: Orchestral Songs
Christian Gerhaher – Mozart: Arias
New CDs for January 2017
Blues
Alan Lomax – Parchman Farm: Photographs and Field Recordings: 1947-1959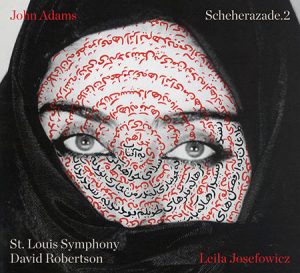 Classical
John Adams – Scheherazade.2
Franz Berwald – 4 Symphonies
Johannes Brahms – Piano Concertos Nos. 1 & 2, Variations and Fugue on a Theme by Handel, Op. 24, Waltzes, Op. 39
Bartolomeo Campagnoli – Six String Quartets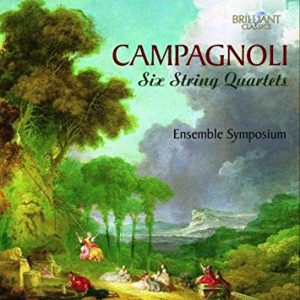 Electronic Music
Mason Bates – Works for Orchestra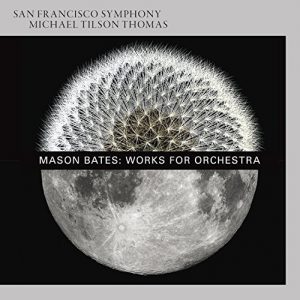 Jazz
Andy Gonzalez –Entre Colegas
Bob Mintzer – All L.A. Band
Ted Nash Big Band – Presidential Suite: Eight Variations on Freedom
Musical Theatre
Steve Martin & Edie Brickell – Bright Star: Original Broadway Cast Recording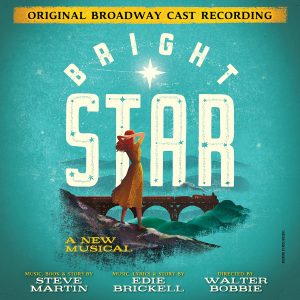 Opera
Jennifer Higdon – Cold Mountain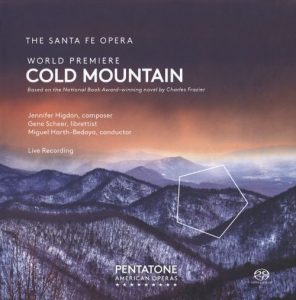 Vocal Music
Christian Gerhaher – Ferne Geliebte
Christian Gerhaher – Mahler Lieder
Christian Gerhaher – Franz Schubert: Die schone Mullerin
Craig Hella Johnson – Considering Matthew Shepard
Anna Netrebko – Verismo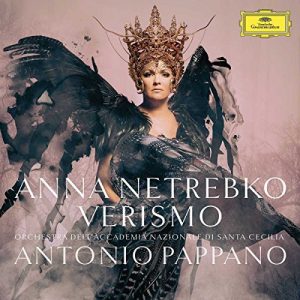 World Music
Anoushka Shankar – Land of Gold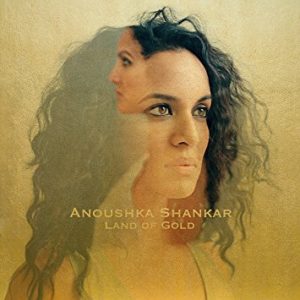 New CDs for November & December 2016
Avant Garde Music
Rhys Chatham – Pythagorean Dream for Guitar, Flutes & Trumpet
Blues
Pinetop Perkins – After Hours
Pinetop Perkins – Pinetop's Boogie Woogie
Pinetop Perkins – Portrait of a Delta Bluesman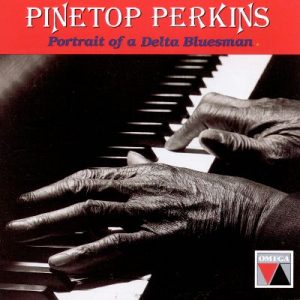 Choral Music
Tonu Korvits – Mirror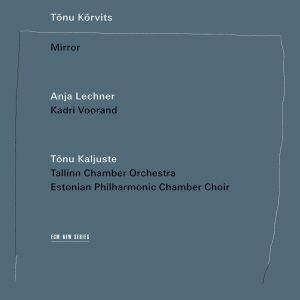 Classical
Michael Daugherty – Tales of Hemingway
Henri Dutilleux – The Centenary Edition
Eighth Blackbird – Hand Eye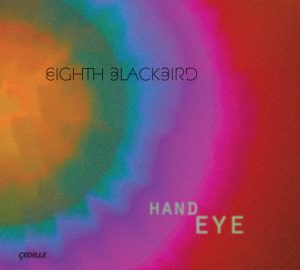 Ieuan Jones – Schubert by Ieuan Jones, Harp
Hugo Kauder – Rediscovering Hugo Cauder
Steve Reich – Double Sextet / Radio Rewrite
The Russian Guitar Quartet = A Tribute to the Mighty Handful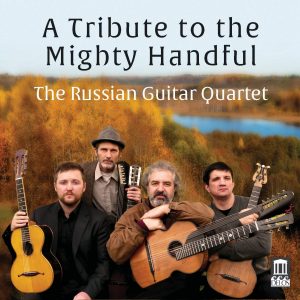 Jazz
Melissa Aldana – Back Home
Ron Carter Quartet & Vitoria Maldonado – Brasil L.I.K.E.
Snarky Puppy – Culcha Vulcha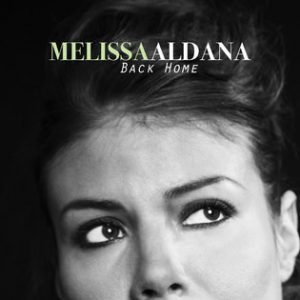 Pop/Rock/R&B
Rhys Chatham – Harmonie du soir
The Julie Ruin – Hit Reset
Madness – Madness 7
Madness – One Step Beyond …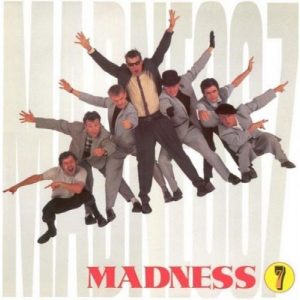 Vocal Music
Lawrence Brownlee – Allgro io son: Bel Canto Arias
Dialogos / Kantaduri – Dalmatica: Chants of the Adriatic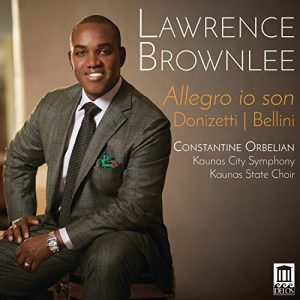 World Music
Ralph Samuelson – The Universal Flute