Editor's note: Arachnophonia is a regular feature on our blog where members of the UR community can share their thoughts about items in the Parsons Music Library's collection. All links included in these posts will take you to either the library catalog record for the item in question or to additional relevant information from around the web.
Today's installment of Arachnophonia is by Music Library student worker, Aly (class of 2018) and features Simon & Garfunkel's fourth studio album released in 1968, Bookends. Thanks, Aly!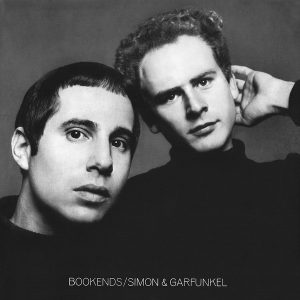 I was re-shelving CDs recently while working a slow evening shift at the music library when I came across a Simon and Garfunkel CD. It immediately brought me back to a few years ago, when I went through a "phase" of folk rock, listening to the iconic duo, as well as a few other legends such as Cat Stevens. I then browsed our collection of Simon and Garfunkel selections, and soon discovered that the library offers almost their entire discography.
My all-time favorite album of theirs is Bookends. In my opinion, the 1968 album was released right in the "sweet spot" of Simon and Garfunkel's musical career. It featured the quirky, iconic single we all know love, "Mrs. Robinson", from the 1967 movie The Graduate. Some more of the duo's greatest hits would come later, such as "Bridge Over Troubled Water", arguably their best-known song. (Fun fact: "The Boxer" would also come in their following album, and Mumford and Sons has a great modern cover of this piece.)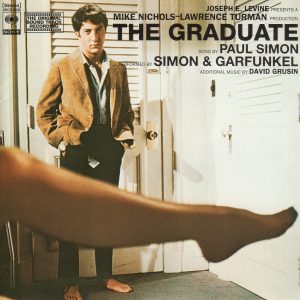 My personal favorite off the album is "Old Friends", which sounds the best when listened to immediately before the closing theme of the album, "Bookends", since the two songs seamlessly flow into each other. Appropriately, the album starts and ends with this theme, featuring simple harmonies and rich major-7 acoustic runs that could lull you into a peaceful relaxation.