by Eden Wolfer
Eden Wolfer is a rising junior from Wilmington, Delaware. She is majoring in sociology and minoring in education. This is her first summer working for the Race & Racism Project and she is excited to learn from this experience.
The first interview that I ran the audio technology for was Team Oral History's practice interview with Ms. Robin Mundle and Ms. Iria Jones. I forgot to hit record for over half of the interview. I was assured that it was okay, that's why we have practice runs, that it was my first time. It's been over a month and I'm still embarrassed.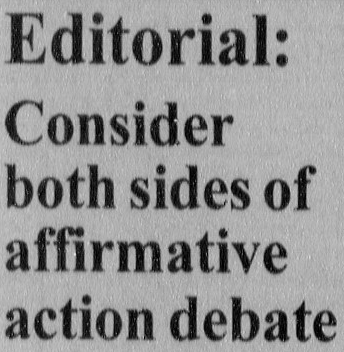 Then followed a dry spell. Neither me nor my partner were having any luck scheduling interviews and we were getting frustrated and disheartened. I had a meeting with Irina, my supervisor, where we decided that I should work on some archival research while I waited for an interview to come through. Thus began my interest in the University of Richmond and affirmative action, sparked by Ms. Jones' commentary during the practice interview about how she felt that she was tokenized as a black student during her time at the University of Richmond. There were a surprising number of editorial pieces on the issue–not from the late 1970s when the main Supreme Court case case on the issue was being decided, but into the late 1980s and beyond.
Then all of a sudden, my partner and I had three interviews to do in a week–Dr. Jesse Moore, Mr. Rayford Harris, and Ms. Iria Jones. I ran the audio tech for the first two–very careful this time to make absolutely sure I had hit record and that the batteries didn't die on us. Both were such different and interesting interviews and I couldn't wait to do my interview with Ms. Jones. Until the night before, when I became awfully nervous and was sure there was no way the interview would go well.
If you take the time to listen to my interview with Iria, [oral history interviews conducted summer 2018 will be available later this fall on memory.richmond.edu] you can hear me stutter and repeat myself, I started coughing in between some questions. I was already sure that I had messed up my only job when Irina commented "wow that was a short interview." I left work that day and crawled into bed frustrated with my own nerves. But, the next day, I listened to the audio of the interview–I did stutter and there was an awful coughing fit that I had to cut out–but that aside I realized the reason my interview was so short. It wasn't because I had done anything wrong, it was because Iria herself had given such a wonderful interview, I never had to go digging deeper or rephrase my questions because she was warmed up and ready to go into all of the gritty details. Without much prompting, Iria had told me the story of being called the N-word and pushed in the dining hall, or being snubbed by her roommate because there was no way she could have gotten into Greek life and been friends with a black woman, about how the Minority Student Union had their first event shut down by the police because it was a group of black students hanging out. I may have been a nervous wreck during the interview but I was so proud of the final result.
Between my archival research and the blunt answers Ms. Jones gave me, I had a clear path for my podcast and I am so excited to be able to share it with everyone. I used Collegian articles and my interview to create a piece discussing common misconceptions and misleading facts of affirmative action and how those work to create an environment to make students of color, especially black students, feel invalidated. The audio editing process was hard and frustrating, but I came up with what I hope will be my final product in three very productive very caffeinated hours once I had heard feedback from the group. I hope everyone who has the chance to look at or listen to our exhibits and podcasts this summer sees the labor of love that we have all put in and comes away having learned something about this university.
Eden's final podcast and the full oral history interview with Iria Jones will be available on memory.richmond.edu in October 2018–please follow us here and on social media (Twitter, Instagram, Facebook) to know when interviews go live.