by Tucker Shelley
Tucker Shelley is a rising senior at UR from Burlington, Vermont. He is a member of the Theta Chi fraternity on campus. In his free time, Tucker prefers staying active and listening to good music. This is his first summer working on the Race & Racism Project and will continue similar work next semester for Dr. Maurantonio in the "Digital Memory and the Archive" course.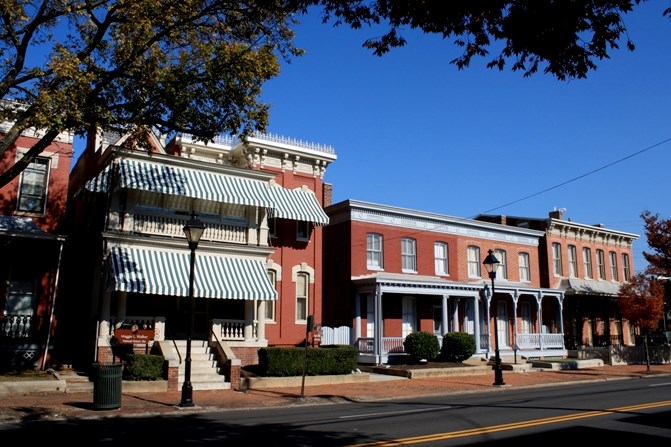 The Maggie L. Walker National Historic Site is a house museum in the mansion that Maggie Lena Walker resided in. Walker was a public figure, civil rights activist, teacher, and the first black, female bank owner. The goal of this house museum is to take you back to Walker's time and see how life might've been for her through the lens of her abode. This house is in Jackson Ward, a historically black neighborhood in downtown Richmond. More specifically, the home is on 2nd Street which was previously known as "The Deuce." It was a bustling street that was the center of almost all black commerce, warranting its other nicknames: "Black Wall Street" and "Harlem of the South." Maggie L. Walker embodied this mentality by becoming the first female of any race to charter a bank in the United States. One day in mid-June, I made a visit to this museums in hopes of an enjoyable experience in which I learned something. While I did learn quite a lot about the history of The Deuce and Maggie Walker's history, it was a rather dull showing.
Let me preface this by saying I have been to many house museums and I tend to find them each equally and uniquely boring. I remember my first time entering one as a young boy with my grandfather back in Vermont. Long story short, I was politely shown the exit after ducking under a rope. House museums have always been something of a chore to me; the spinach portion of my historical meal. They tend to be slow, uneventful, and frankly unengaging. Many of the houses shown in these tours such as old "witches'" houses in Salem, or old farm houses of which important, white people inhabited, are sleepy, boring houses where little actually occurred. In a similar vein, I found the display of the Maggie Walker house truly doesn't do her legacy justice.
Before I jump into my critique of this historic site, I will give it some credit where credit is due. To start, the docents seem overtly knowledgeable on the subject of Maggie Walker and her immediate family. The tour was organized well, starting in her parlor, moving through the house while giving very detailed descriptions of the objects and the people connected to them, and ending in Walker's bedroom. The most intriguing discoveries for me involved her means of transportation e.g. her wheelchair and in house elevator (the first of its kind in the country, if I heard correctly). Quite possibly what the house does the best job achieving is letting you see truly how wealthy Ms. Walker was. As a black woman in the early 20th century, her possessions were of utmost elegance, from her parlor chairs to collections of books. This house does a good job at displaying how well off the black elite living and working in "Black Wall Street" were. Where the Maggie L. Walker National Historic Site fails is right in its name and definition.
This house museum fails simply because it is a house museum. By definition house museums are stuffy, old houses of importance that act as a museum. While her family and NHS has put a lot of good work into preserving and maintaining the house, it acts as a dull reminder of what once was. According to the docent, Walker's favorite part of the house was her front balcony over her porch. It was there that she would spend her later days watching kids playing in the street. Walker's house was often a meeting place in the community, a place for celebrations and mourning. Now, much like Jackson Ward, it is quite boring and inhabited by white people. What was once a thriving community of black folks is now in many places a sleepy, gentrified section of the city. Jackson Ward has seen waves of adversity since its hay day in the mid 20th century. It was split in half by the interstate, breaking up neighborhoods and communities. Now it is seeing gentrification and an influx of upper class whites moving in.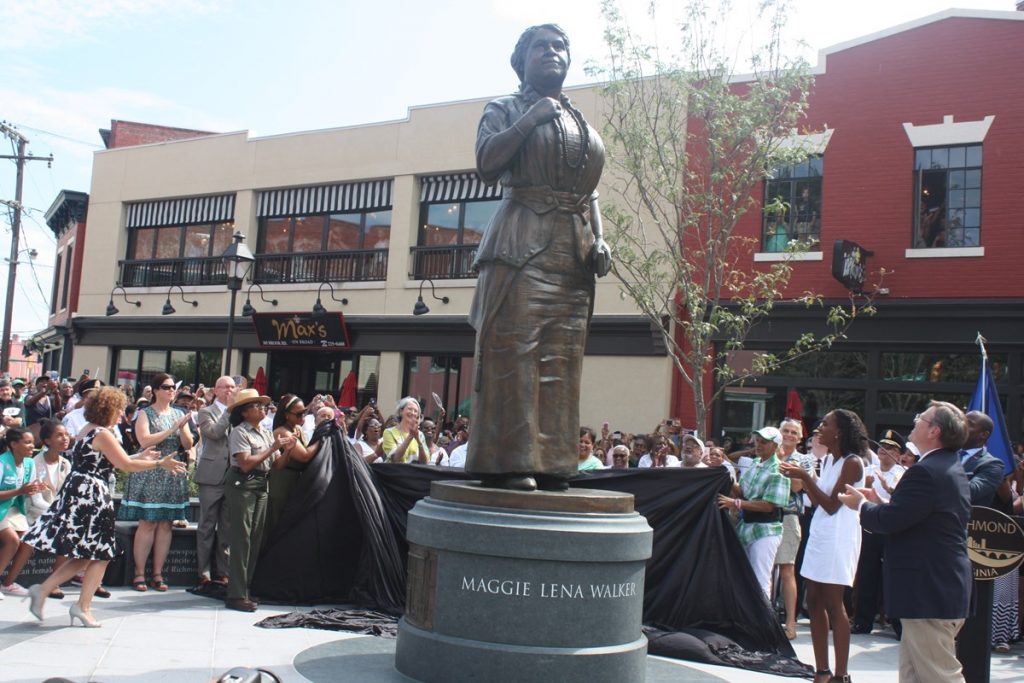 The house museum simply is not enough to truly immortalize Walker's legacy. The memorial recently erected in Jackson Ward is a step in the right direction. There was a large unveiling event that acted as a community gathering, much like the ones that would happen on Walker's property. However, the dwindling community of black folks living in Jackson Ward need more.