by Sam Craig
It may be a man's world, but it's run by a woman. Susan Youngs opened It's A Man's World, an upscale men's consignment shop right in the center of Jackson Ward, only seven months ago.
"My husband needed to get rid of some of his clothes: cashmere sweaters, ties, old coats. But I didn't want to just give them away, so I did some research. I found there weren't any exclusively male clothing shops in the whole city, so over the course of a few months, I developed the idea for the store."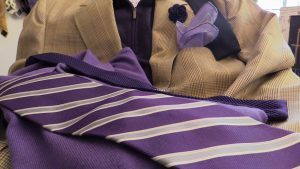 Martin Rubenstein, a long time friend and co-owner of It's A Man's World, helped her choose the location. He compared Jackson Ward to the Fan District. "There's a casual atmosphere," he said. "It's uptown, but there is an interest in art and good restaurants."
It wasn't long ago that Jackson Ward was a different kind of place. In this predominantly African-American community, economic development had stalled for many years after a series of setbacks, including the flight of affluent residents in the 1960s and '70s, the crack epidemic of the '90's, and lingering aftereffects from construction of I-95 through the neighborhood in the 1950's.
Today marks another dramatic chapter in the life of Jackson Ward, as upscale businesses, shoppers and residents—many of them white— are embracing the neighborhood.
According to a VCU study of the neighborhood published in 2014, African Americans made up 64.9% of residents in 2000. By 2010 that number had dropped to 41.1%. And by two years later, in 2012, just 22.8% of Jackson Ward residents were African American. Over that time period, from 2000 to 2012, the percentage of white residents doubled, from 26.7% to 52.4%. The population as a whole rose from 1,609 residents to 2,535.
Youngs described the store's clientele as a wide range of people.
"The response from younger people has been really great, a lot of students from both VCU and Richmond, up to people (and here she leans in to whisper) in their middle age." A variety of designer brands are on display in the store, from Gucci jeans to London Fog Coats, L.L. Bean Vests, and Prada Shoes, all lightly or never worn, and sold for a discount.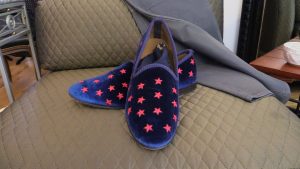 It's A Man's World is located adjacent to the new statue of Maggie Walker, erected only a few months prior to the store's opening in 2017. But Youngs and Rubenstein are more focused on the future than the past, and excited about the rapid changes Jackson Ward is experiencing.
"I see nothing but growth for Jackson Ward," Youngs said. "There's enough money being thrown at it that the area is bound to become a mecca." People are coming to Jackson Ward from all over the U.S., added Rubinstein.
"Many people pop into the shop who are visiting Richmond. I think they are here looking to move to the area, checking out the cost of living, and the atmosphere."
As new people move to Jackson Ward, it will most likely remain a mans world, but what type of man seems to be changing.