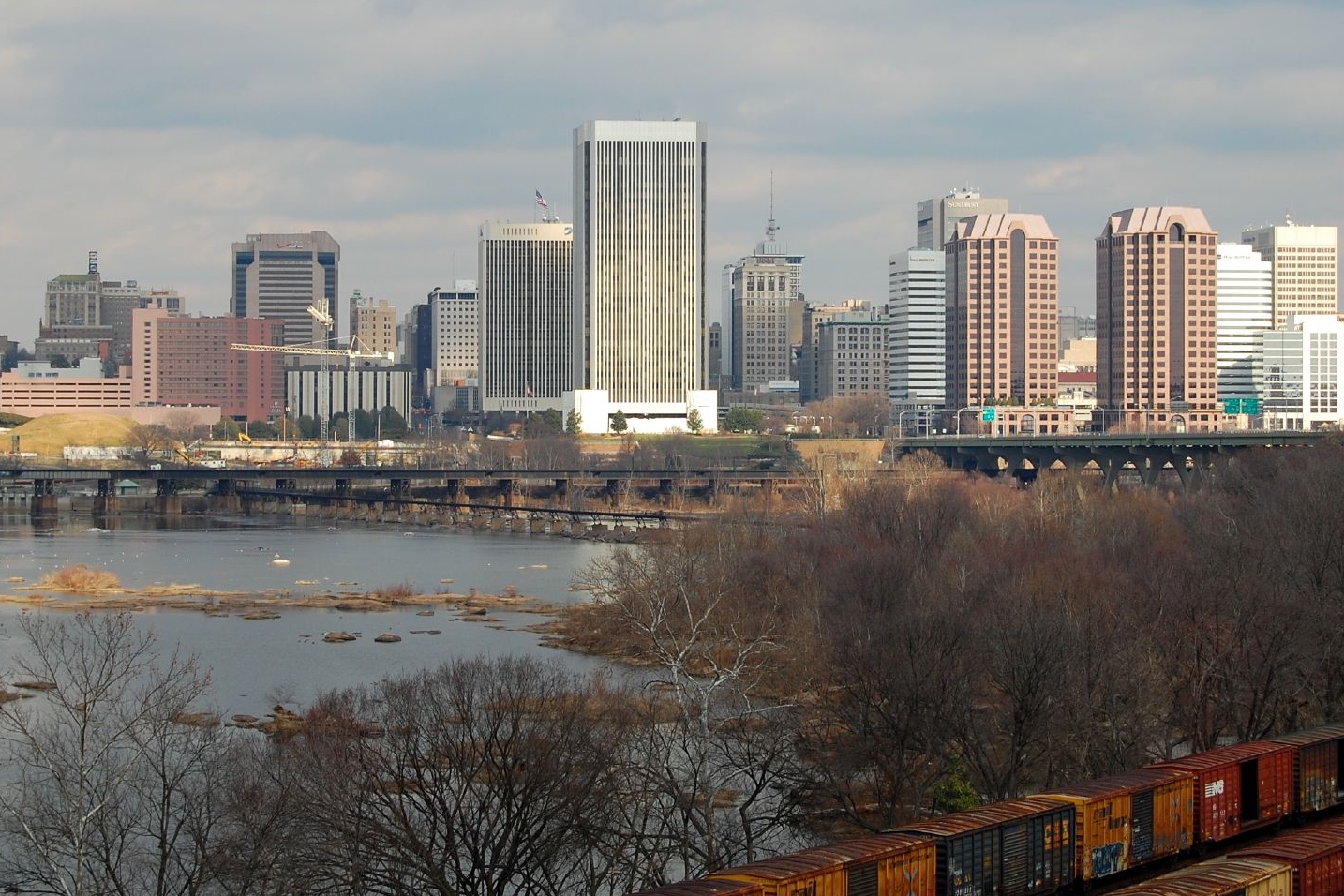 WHEN YOU LIVE in a place known as "The River City," there is bound to be some connection between the flowing waters and the local businesses. In just a few short conversations, it is apparent how much the James supports Richmond, not only through leisure, but through economic stimulation.
"Richmond is very, very unique," Travis Bayes, a rafting guide River City Adventures said. "We're the only city in the country with class four rapids in city limits. Rafting here is unlike anything you've ever done, or do anywhere else."
Rafting companies are not the only business with a strong connection to the river, although they are part of the select few that exclusively rely on it. There are a variety of restaurants and shops that depend on the river's visitors to drive traffic into their businesses.
In fact, the James offers so much business to Bottoms Up Pizza, a pizza and beer joint directly across the street from the river in Shockoe Bottom, that the restaurant opted to stay in its location despite severe flood damage in 2004.
"If we didn't like the river, we would have moved after the flood," Charlie Lichter, the general manager of Bottoms Up Pizza, said. "We're confident in our current spot because of the river and its historical significance."
In Bottoms Up, there is a line drawn on the wall, marking where the flood waters reached 12 years ago.
While many businesses rely on the James to drive revenue, it is often not without some form of appreciation and repayment.
River City Adventures partners with numerous organizations and spends time cleaning the river's banks, Bayes said.
Bottoms Up, while not maintaining an active relationship with organizations directly associated with the James, partners with the Shockoe Bottom Neighborhood Association to pick up trash and clean the waters that give it with a large amount of its business, Lichter said.
Hardywood Brewery, a popular locally-brewed beer, is partnered with numerous river associations, most notably the James River Association. The brewery and the association work together to craft its used barrels into rain collection barrels. Nevertheless, Hardywood does not give to the river without anything in return. Its philanthropic efforts have successfully branded the craft beers as an ardent community supporter, making the brewery popular among Richmond's growing young community.
"I like buying Hardwood because I know my money isn't necessarily leaving Richmond," Graham Harper, a local craft beer enthusiast said. "They care about the community and the environment, and supporting a business like that is always a good feeling."
By Hunter Ross