Editor's note: Arachnophonia is a regular feature on our blog where members of the UR community can share their thoughts about items in the Parsons Music Library's collection. All links included in these posts will take you to either the library catalog record for the item in question or to additional relevant information from around the web.
Today's installment of Arachnophonia is by Music Library student worker Janis (class of 2021) and features Finnish composer Jean Sibelius' 5th Symphony, which was originally composed in 1915. Thanks, Janis!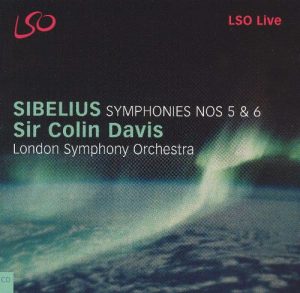 "It is as if God Almighty had thrown down pieces of a mosaic for heaven's floor and asked me to find out what was the original pattern." – Jean Sibelius in a 1915 personal diary entry during the composition of his 5th Symphony
Several weeks ago I visited New York for the weekend, and I got to do something I had been dreaming of since I was a kid– seeing the New York Philharmonic live. (Special shout out to student rush tickets for making this possible). I was especially excited because the Philharmonic would be paying tribute to one of my favorite composers, Jean Sibelius. My excitement only grew as I realized they would be playing Sibelius' Symphony No. 5 in E-Flat Major, one of his most iconic and one of my personal favorite works by Sibelius.
The symphony was inspired by a flight of swans witnessed by Sibelius in his later years; as he aged, his compositions became increasingly inspired by the connection between the earth and music.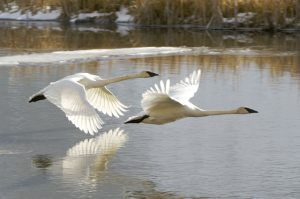 The ethereal opening of Symphony No. 5 reflects the quiet spirituality Sibelius found in nature, describing it as "…God opens His door for a moment and His orchestra plays the Fifth Symphony." The symphony itself is divided into three movements, with a slow opening that evokes the sunrise and culminating in 6 separated chords; the finale itself was intended to transform the call of swans at sunrise into music. It is remarkably triumphant, dramatic, and transcendent. As Jeff Counts says in a review of Symphony No. 5, "Just like the absolutely transcendent sounds of the "swan hymn" in the finale, Sibelius was merely acknowledging his fortunate ability to gather the mysterious world around him into music. As an experience, Sibelius 5 is neither modern nor quaint, only lasting."
* fi:Daniel Nyblin (1856–1923) – What We Hear in Music, Anne S. Faulkner, Victor Talking Machine Co., 1913.
Composer Jean Sibelius