Pre-Class: Pick a meme to analyze using two keywords
Goal: Analyzing an image in iMovie using two keywords.
Due: Wednesday, March 20
Steps:
– Upload your image. Create a project. Select File 'Import Media' -> navigate to your image on your computer -> select 'Import All'.
– Drag your image onto the timeline.  (Note:  Image resolution will matter.  Try to find the best quality image that you can find.)
– Apply two keywords using a combination of audio and text.
2 ways to record sound:
 Select 'Window' -> 'Record Voiceover'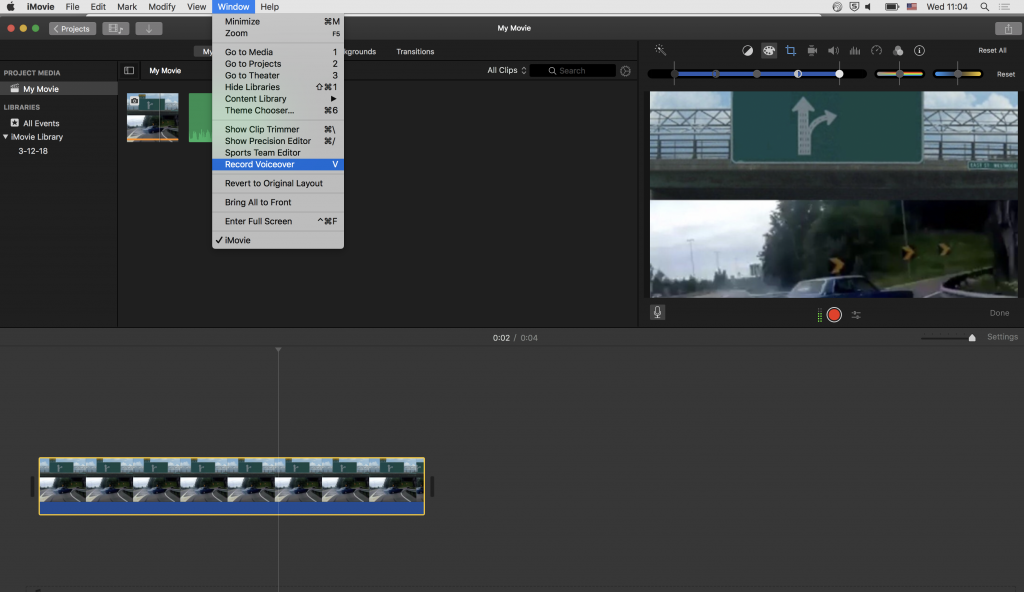 Once you have recorded, you will see an audio track on your timeline.
2.  We can use Audacity to record audio.  We will cover this in a future workshop.
– Apply at least two effects (ex. zoom and crop) to augment your analysis.
Crop: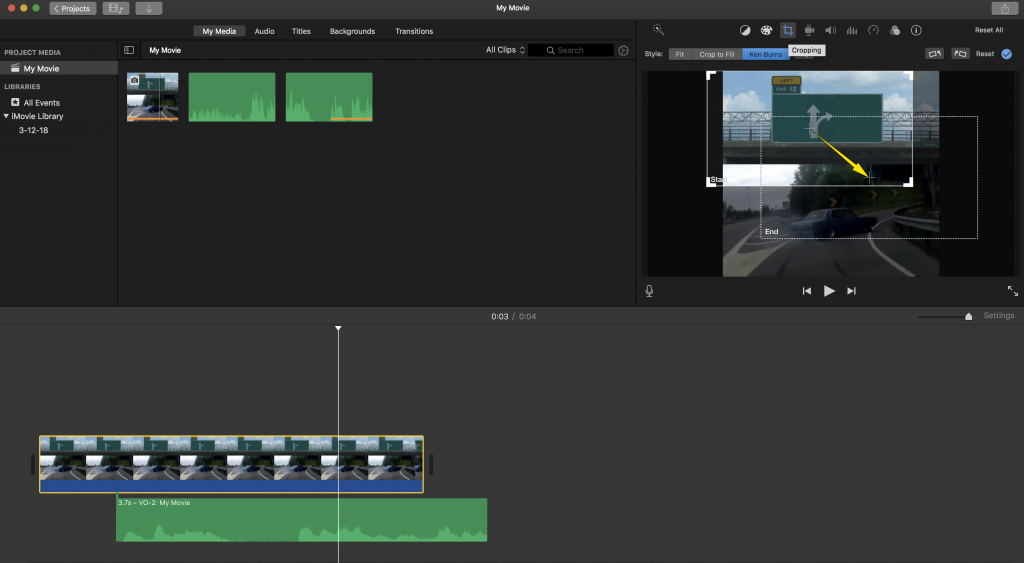 Color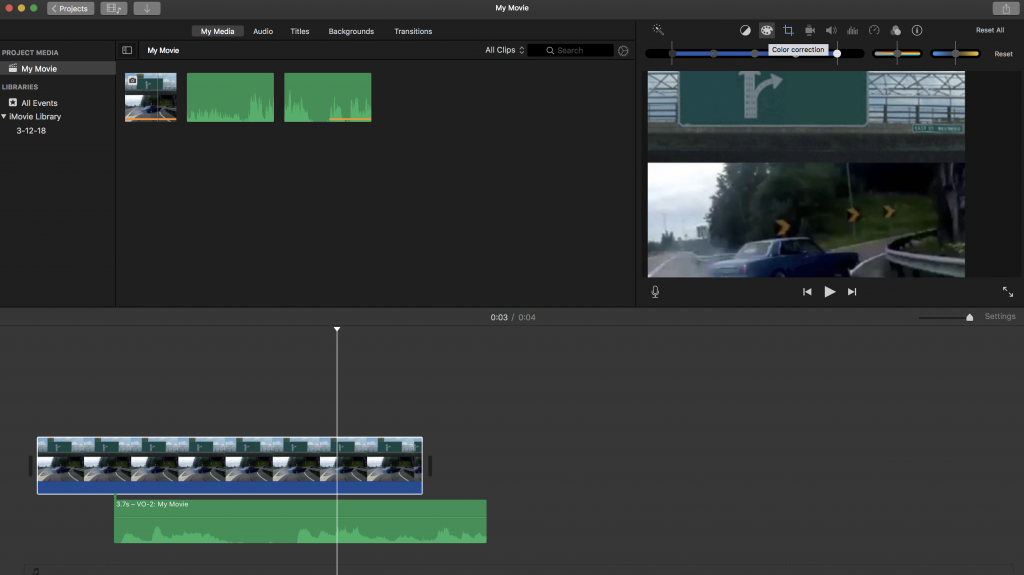 Image Overlap: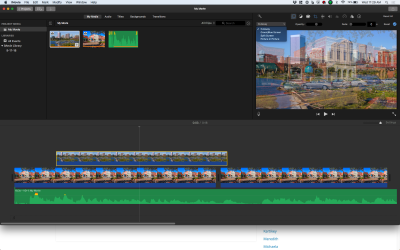 Need to annotate an image?  You can use Preview.  There is a pencil button on the top right menu. Select the pencil and edit!
– Add a title that includes your Keyword and your name.
– Add three annotations that analyze your scene through the keyword of your choice.
– Add citation for the film. Use MLA style.  (For the final assignment, this will need to include relevant readings.
– Save the imovie. Go to File -> Share -> File ->  imageanalysis-FirstNameLastNameInitial. Select Resolution: 540p and Quality: Medium. For the final version, save asimageanalysis-FirstNameLastNameInitialFINAL. Upload to our Box Folder.
– If you are using imovie on a UR computer, you can go to Username -> Movies -> iMovie Library. Compress the file and save to your Box.
– Make sure to create a post in wordpress with a Box link to your media in your box folder.   You can also try and just post the link in the post as well; it may appear (this is a new feature in WordPress so can be fickle).  Under Categories (right side menu), select Analyzing An Image category.