March 26-27, 2019
University of Richmond undergraduate students in the Department of Geography and the Environment, alongside SAL GIS Technicians and research assistants, created posters and web maps to communicate their research at the 2019 VAMLIS GeoConference. Students and SAL Interns Valerie Galati, Matthew Franklin, Griffin Walsh, and Emily Routman presented their research to GIS specialists throughout the state during the poster session, and several received awards for their work.
Valerie Galati, SAL Intern and Student ('19) — Mapping Occupancy Probability of the Golden-Winged Warbler.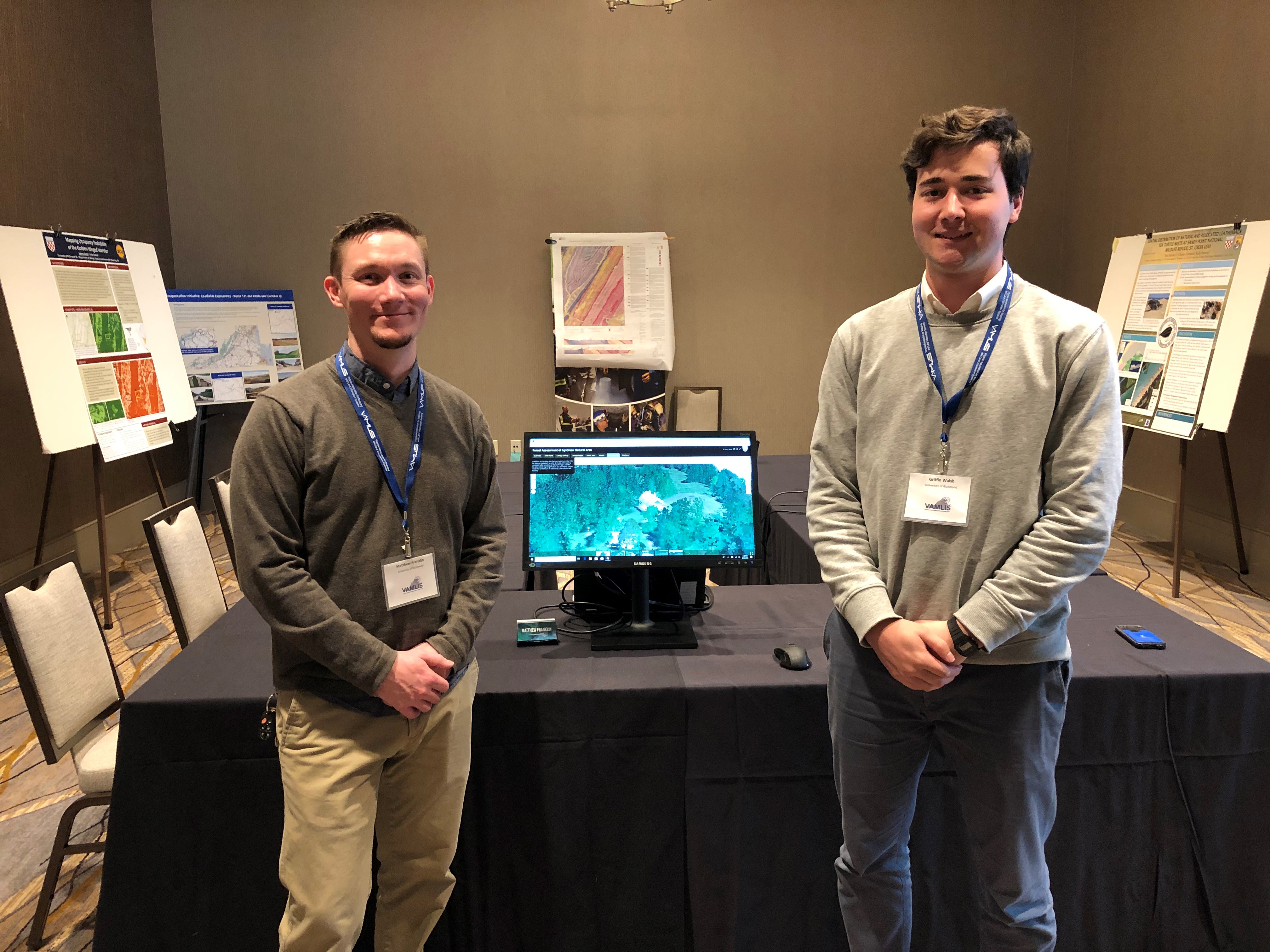 Matthew Franklin ('19) and Griffin Walsh ('20), Students and SAL Interns —A Comprehensive Overview of Topography and Vegetation at Ivy Creek Natural Area. Undergraduate 2nd Place Winner!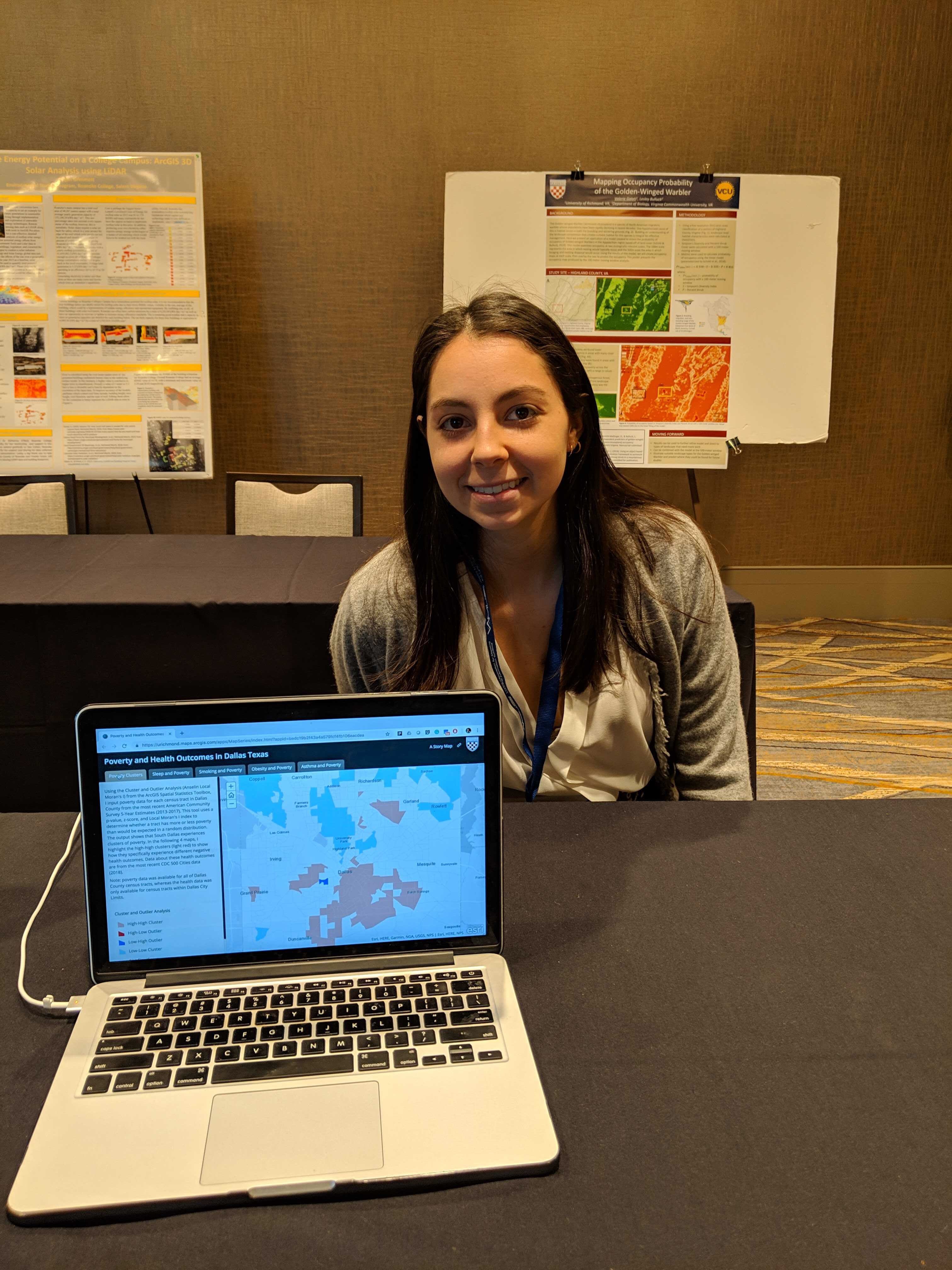 Emily Routman, SAL Intern and Student ('20) — Poverty and Health Outcomes in Dallas Texas. Undergraduate 3rd Place Winner!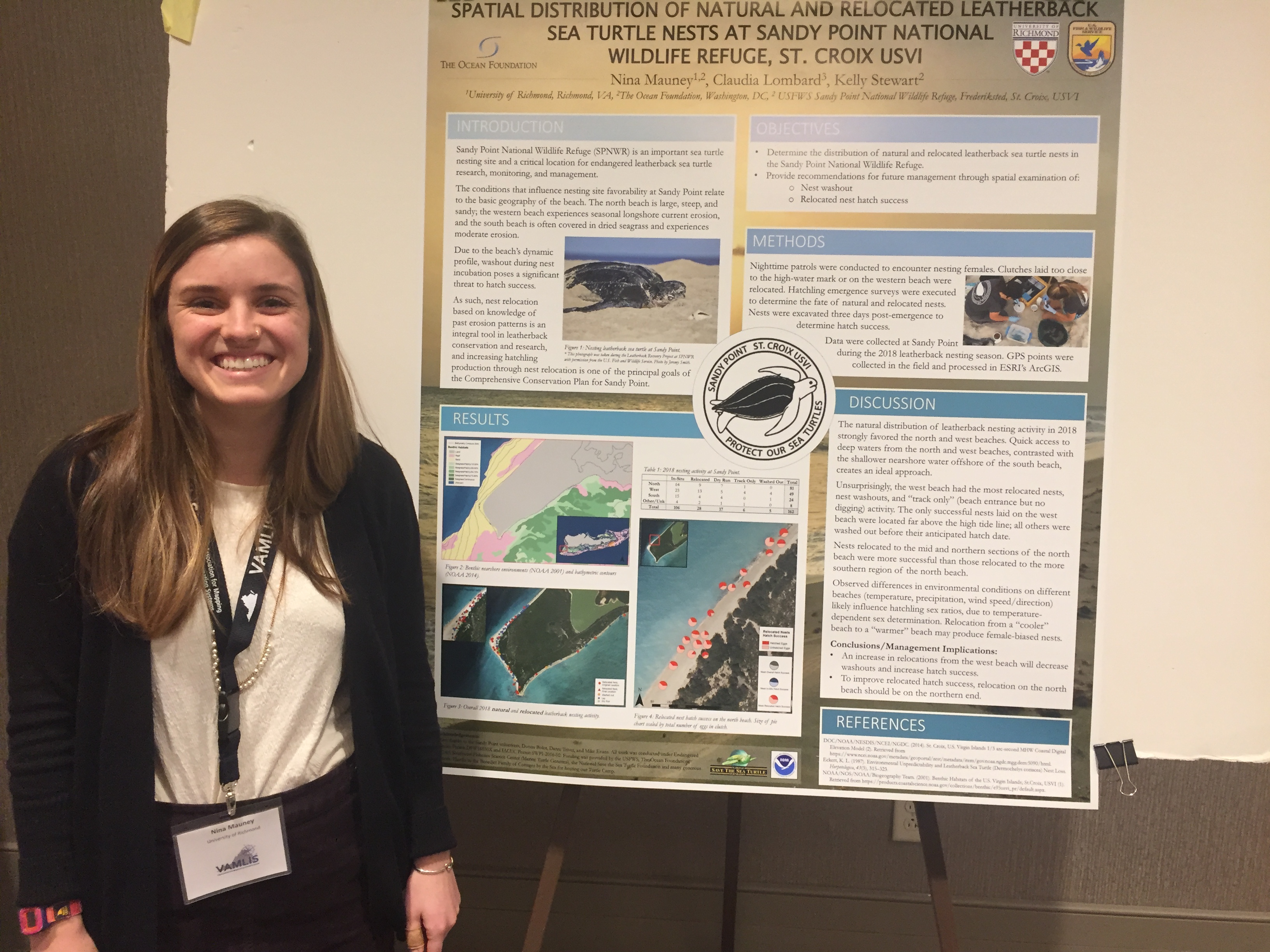 Nina Mauney, GIS Technician and Research Assistant — Spatial Distribution of Natural and Relocated Leatherback Sea Turtle Nests at Sandy Point National Wildlife Refuge, St. Croix USVI. Professional 3rd Place Winner!