Editor's note: Arachnophonia is a regular feature on our blog where members of the UR community can share their thoughts about items in the Parsons Music Library's collection. All links included in these posts will take you to either the library catalog record for the item in question or to additional relevant information from around the web.
Today's installment of Arachnophonia is by Music Library student worker, Abby (class of 2021) and features an analysis of the score from the 2008 film The Dark Knight. Thanks, Abby!
Han Zimmer and James Newton Howard's The Dark Knight : A Film Score Guide by Vasco Hexel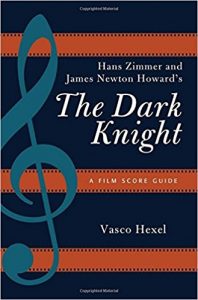 Are you a fan of Batman? Do you love learning about how movie soundtracks impact movies, even having the power to completely change emotion and perception? Or maybe you're taking a music theory class and want to read something that won't put you to sleep on the first page? Then this, my friend, is the book for you: Hans Zimmer and James Newton Howard's The Dark Knight: A Film Score Guide by Vasco Hexel. It's a long title but hear me out. This book tracks Zimmer's process in the making of The Dark Night film score, as the name suggests. But not only that, it provides in depth analysis of the characters Batman and the Joker, describing how the music was designed to reflect the psychology of each character.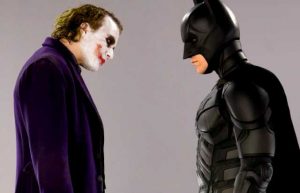 For mega-fans and theorists, it's a musical, analytical wonderland. And for those who need help in figuring out how to make a Grammy award-winning soundtrack, or who just need a break from Beethoven, this is the place to start!