Editor's Note: Our music review column "Spider Sounds" has had a name change and will now be known as "Arachnophonia". The name has changed, but the idea remains the same — members of the UR community can share their thoughts about items from the Parsons Music Library's collection. All links included in these posts will take you to either the library catalog record for the item in question or to additional relevant information from around the web.
Today's installment of Arachnophonia comes courtesy of Music Library student worker Olivia (class of 2019), and features the Discovery, the second studio album by French electronic music duo Daft Punk. Thanks, Olivia!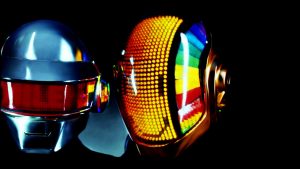 Daft Punk have established themselves as legends in the realm of dance music since their 1996 debut album, Homework. They gained popularity quickly with their funky mix of French house music and mixing punk, funk, disco and rock elements.
In 2001, they released their album Discovery, in my opinion the best of their work. The songs "One More Time" and "Harder, Faster, Better, Stronger" have remained hits since their release, with music fans everywhere able to sing and dance along.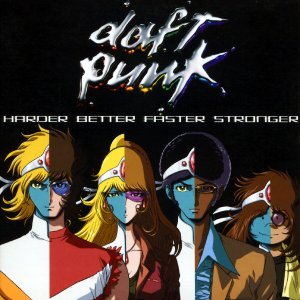 Kanye West's use of "Harder, Faster, Better, Stronger" in his song "Stronger" only increased the duo's popularity and widespread listening population.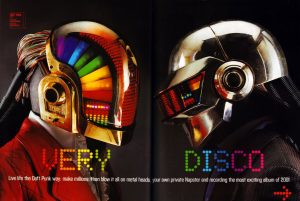 What is so great about Daft Punk is their ability to appeal to almost every type of music listener, spanning the separation of many different genres. Also intriguing and interesting is their rare appearance in interviews, television and photos with their robot helmets off, inspiring a sense of mystery and awe in these house music legends.