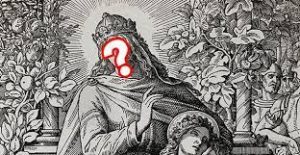 Tuesday during class, Dr. Stohr mentioned in passing how difficult it must be to pick which famous figures in history we learn about. This statement sparked my imagination; if I were to create my curriculum from scratch, who would my students learn about? Further, what in general would my students learn about? In a quick google search "deciding what people in history to teach about," I stumbled upon a WordPress blog from a curriculum creator while reading; this quote struck me. 
"Debates about curriculum content will be fiercer in history than in most other subjects because many people feel their histories are an important part of what makes them who they are, and the range of what can be taught is so broad" (Newmark, 2020).
I couldn't help but think, "how true" history in a general sense is so broad, and everyone has a different history. If permissible, we would all advocate for our own desired history curriculum. However, each state uses a committee of educators, curriculum specialists, academics, and community members to create its own standards for history (Schwartz, 2021). As we know, politicians too have a say in education and what our students are being taught; I wondered what you all think? Who should have the final say? Personally, I believe teachers/educators should have more say as they are the ones teaching. Further, I think different outside groups that advocate for our populations (i.e., a woman's rights or Black rights group) can work with committees to adopt a more culturally aware history curriculum. Truthfully, America has had a dark history, but it should not be swept under the rug; instead, we should teach a well-rounded and authentic history. 
An interesting extra site to look at:
https://www.theatlantic.com/education/archive/2015/02/who-should-decide-how-students-learn-about-americas-past/385928/