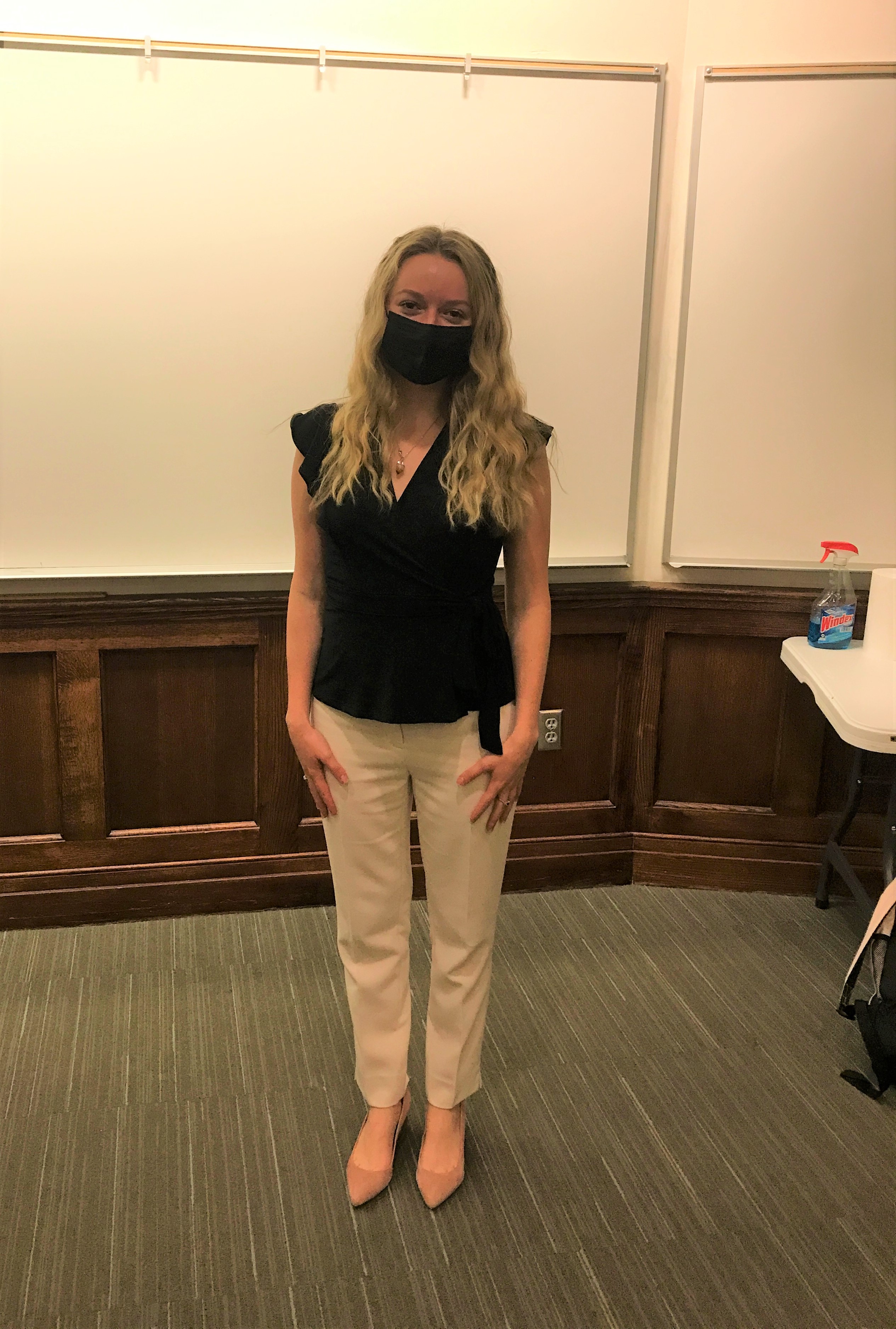 Sydney Robinson is a graduating BMB major that I have known since her second semester at UR. She is a part of a special group of students that I taught in organic I, organic II, biochemistry, and biochemistry lab. When you teach students in so many courses, you really get to know them as people. Before she joined the research lab, I knew Sydney had a desire to learn, a passion for science, and a hardworking spirit. I didn't know, however, how much she would thrive in the research lab. She has established a number of new protocols for the group requiring troubleshooting along the way. She can explain photoactivated chemotherapy better than me! I know that when she gets to graduate school, she will shine. I think she has learned her patience from teaching little kids on the ski slopes (ask her sometime about all her experiences as a skier, it will amaze you!). 
Let's hear from Sydney as she reflects on her experiences:
1. Why did you decide to join the Pollock lab?
Sydney: I joined because I wanted to work with a woman in biochemistry who I looked up to and felt supported me through all my academic ups and downs. I came from a background where I was always told high level science classes weren't for "girls like me" and always had teachers and counselors pushing against my desires to sign up for the higher level science classes. It was tough to break past those mental blocks in college, and Dr. Pollock always encouraged me to continue in my scientific career, even when I felt that maybe I wasn't meant to be a scientist. I knew working with her would shape me into the scientist I always wanted to be, and I definitely believe it has. 
2. What was your favorite part about your research experience?
Sydney: I enjoyed the freedom I had in my projects. I enjoyed the fact I was able to help design assays and that I got to have practice with a variety of other kinds of experiments.
3. What do you plan to do after graduation?
Sydney: I have not landed a job yet, but I intend on working in research and plan on pursuing a Phd or MD/PhD (depends on how ambitious I'll feel in a year). 
4. As you reflect back on your time at University of Richmond, what advice would you give to an incoming student who was interested in your career path?
Sydney: I would say to not give up during the hard times. Biochemistry is not an easy major, and most importantly, it's okay to not live up to your expectations of yourself 100% of the time. Give yourself leeway to adjust your goals, and always keep an open mind with respect to your dreams. Do what you feel is best for you, not what society is telling you is best for you.
Sydney – You have grown and matured as a person and scientist since I first met you in CHEM 205. I can't wait to see what you accomplish with your life and career. I am here to cheer you on always! And one day, Alexander will meet you on the slopes 🙂 Keep in touch!
~jap